GRAND FORKS, N.D. (AP) – The University of North Dakota is joining its in-state Division I counterparts in providing stipends to all of its scholarship athletes.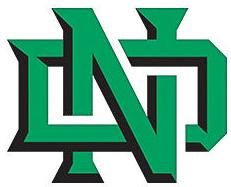 UND announced Wednesday it would pay players in all sports for the full cost of attending college, beginning with the 2016-17 season. The school is already funding those miscellaneous expenses for men's and women's hockey.
You have free articles remaining.
UND athletic director Brian Faison says the move allows his coaches to compete against regional schools for recruits.
North Dakota State announced last week it would provide stipends for athletes in all of its sports in 2016-17.
Some mid-major schools have said they would offer stipends in some sports, but NDSU, UND and Liberty University are the only ones to announce that they will be giving cost of attendance scholarships in all sports.