HELENA — Kyndall Keller's ties to Carroll College are strong, and on Friday, the former Havre High basketball standout finalized her decision to transfer from the University of Montana and become a Saint.
Both her parents – Bill and Karen – played at Carroll. Bill's sisters – Cheryl and Juliann – played for the Griz. Karen scored over 800 points for Helena High in the mid-1980s and was a member of the 1984 state championship squad, a team coached by the late Jim Gross, Karen's father and Kyndall's grandfather.
"It's really cool how things come full circle…I'm just super grateful, honestly," Keller said. "I'm excited. I think it's really cool to share somewhat of the same experience as my parents. My grandpa coached [at Carroll], so it's cool just to be here."
Keller spent two seasons at Montana following an accolade-laden career with the Blue Ponies.
She is immediately eligible with Carroll and has two seasons of eligibility, and possibly a third, remaining.
She appeared in 49 total games for the Griz and averaged 3.7 points as primarily a role player off the bench. Four times Keller scored at least 10 points, including three times during her freshman season.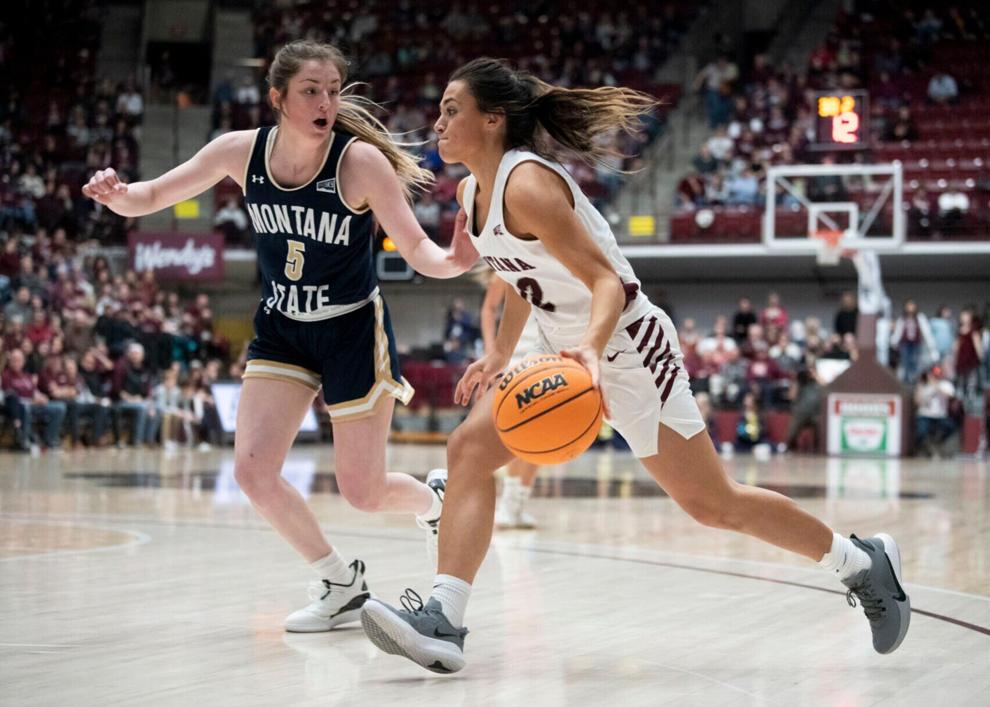 On Dec. 15, 2020, Keller erupted for a career-best 17 points against Seattle. She knocked down four 3-pointers and pulled down two rebounds. This past February, Keller scored 16 points on 6-for-11 shooting off the bench in a win over Idaho.
As a sophomore, Keller was voted one the Griz's most improved players.
"She's a really good on-ball defender," Saints head coach Rachelle Sayers said. "Last year, at the end of the year when Montana was down a couple players, she came in and really willed them to some wins. She's a tough, hard-nosed kid. She can score at the rim, she's got a great pull-up jumper. I just love her work ethic. She wants to win and she's coming from a winning program – another great Havre High player that we're able to get here."
Keller said UM "just wasn't for me anymore" and described her signing with Carroll as a "huge honor."
"I have a lot of family ties [at Carroll]," Keller said. "Rachelle was my AAU coach a few years back. I really liked her and here I am."
Keller led Havre to back-to-back Class A state championships as a sophomore and junior, averaging north of 17 points per game. She earned Gatorade Montana Player of the Year honors as a senior after averaging 18.7 points, 4.3 rebounds, 2.5 steals and 2.1 assists per game in Havre's first 22 contests. She scored over 1,400 career points as a Blue Pony.
She was a four-time All-State selection and will rejoin former high school teammate Sadie Filius at Carroll.
The Saints recruited Keller out of high school and Sayers credited the relationship built during that time in helping land Keller's commitment now.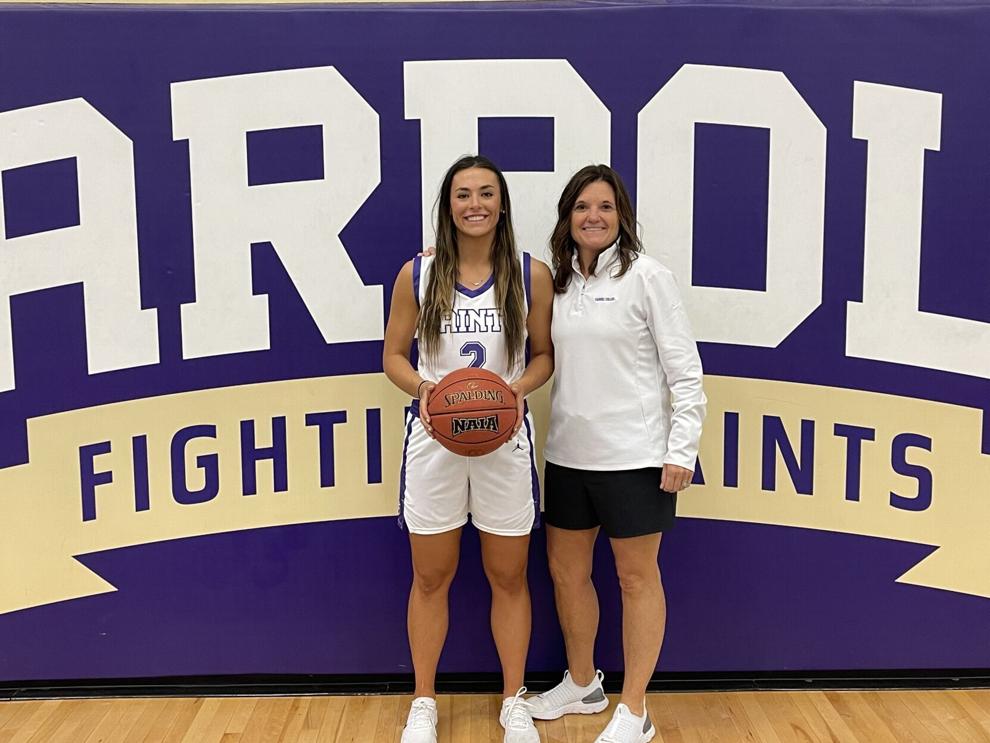 "When we look at transfers and players who can help us continue to be a better team, [Keller] was the first one on our list knowing that she's just like the kids we have in the program now," Sayers said. "She's a hard worker, she cares about the team, she's going to get involved in our community, she's a great student. When we're looking to add to our program, she's the type of kid that we wanna start with."
Carroll graduated All-Americans Dani Wagner and Christine Denny after a 27-8 season and Round of 16 appearance in the NAIA National Tournament. Former NCAA Division I players Kamden Hilborn (Montana State) and Jamie Pickens (Montana) return for another season in the purple and gold, as does Sienna Swannack, Addi Ekstrom, and a handful of others.
Carroll has the potential to have three Division I transfers in the starting lineup come next season.
"I'm super competitive and I want to win," Keller said. "I always try to find a way to win and I'm a hard worker. I just want to help this team and have fun."
Bill Keller was one of long-time Carroll coach Gary Turcott's first recruits in 1990 and spent four years as a Saint. He said the family left the decision to attend Carroll up to Kyndall, but that he's looking forward to seeing his daughter play at the PE Center.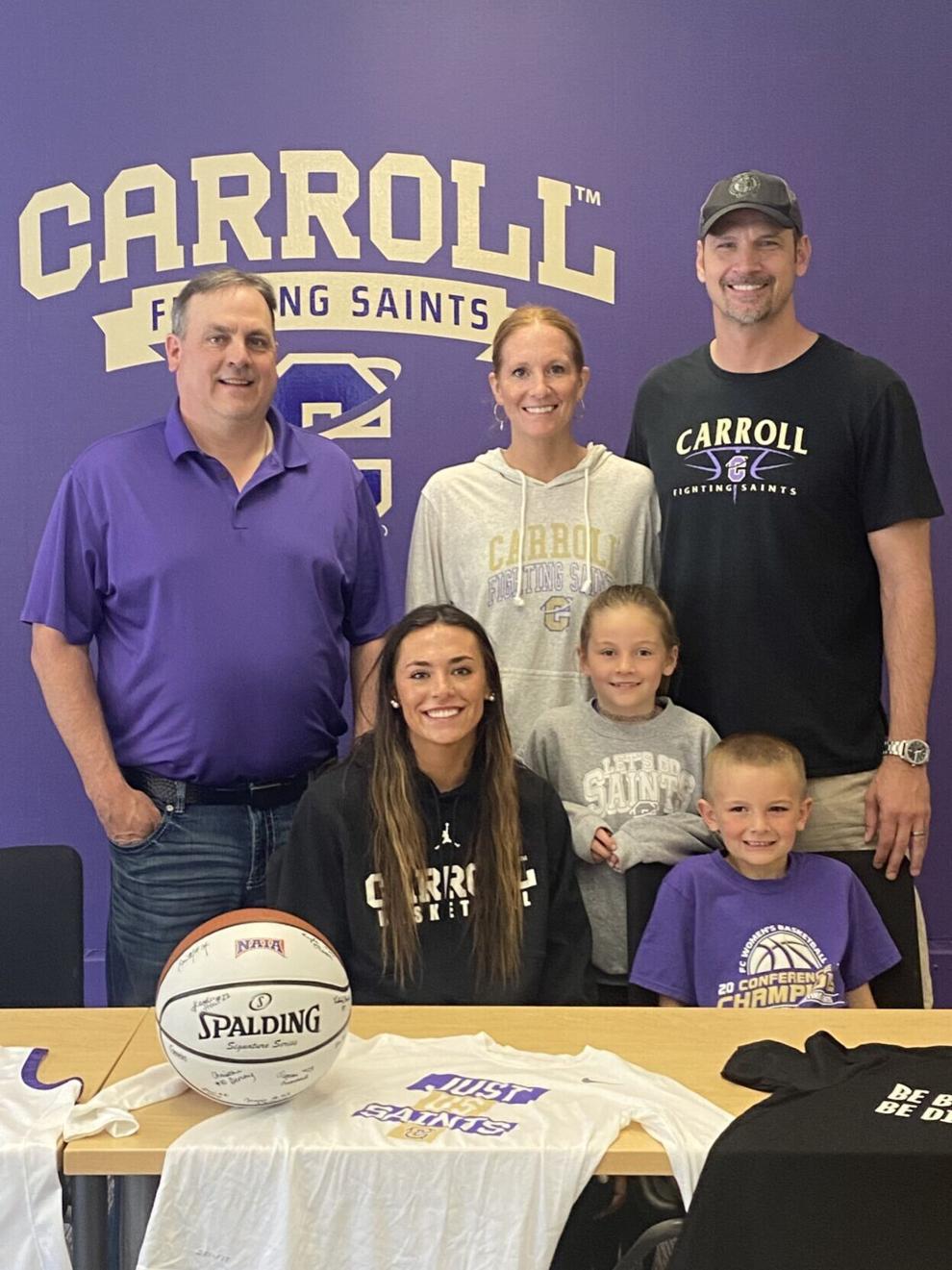 "I enjoy sitting in the stands because we spent a lot of years where I was the coach on the bench and she was the player," Bill said. "It's gonna be fun to come back. I still have a lot of friends down here and a lot of ex-teammates that I played with, so I'm sure we'll get to hangout a little more and cheer on the Saints. Looking forward to that."