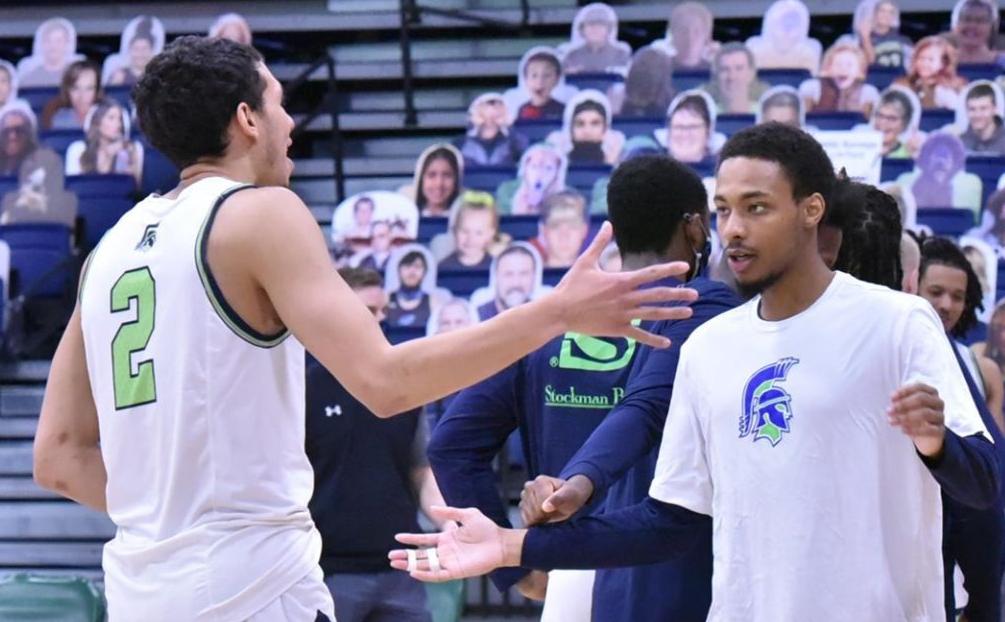 KANSAS CITY, Mo. — Providence men's basketball standout Zaccheus Darko-Kelly is a first-team NAIA men's basketball All-American, the school announced Thursday.
Carroll junior forward Jovan Sljivancanin is a second-team pick. Providence junior guard Marcus Stephens and Montana Western's Jalen Hodges are honorable mention.
"For us to get two All-Americans is a great honor for our program and a great honor for those guys," Argos head coach Steve Keller said. "It's awesome. There's 21 leagues in the country which means there's a ton of players. To have two honored like this is just incredible."
Darko-Kelly, a Great Falls native and graduate of Missoula's Sentinel High School, is one of 12 players chosen to the first team. Of those 12, he is one of three who also received the honor last season.
For the second straight season, Darko-Kelly led the team in every statistical category.
He averaged 18.4 points, 9.4 rebounds, 5.2 assists, 1.5 steals and 1.3 blocks while shooting 46.8% from the field, 32.3% from three and 90.5% from the free throw line. Darko-Kelly also ranked sixth nationally in free throw percentage, 10th in rebounds per game and 16th in assists per game.
"He had a fantastic season," Keller said. "He didn't score as much as he did last year because we had other guys who took on that load. Being a two-time first-team All-American is extremely impressive. That's not easy to do. It's a credit to him and the hard work that he's put in."
Darko-Kelly was named the Frontier Conference Player of the Year for the second straight season earlier this month. He led the conference in assists per game, was second in scoring, assists and blocks, and third in steals.
His best attribute, according to Keller is how much he improves his teammates' games.
"He's such a team player," Keller said. "Sometimes he's too unselfish. He's a good teammate, everyone likes him. He's one of those guys that just makes everyone around him better."
Stephens is junior college transfer who averaged 15.1 points, 4.1 rebounds, 2.0 assists while shooting 41.6% from the field, 36.8% from the three-point line and 84.7% from the free throw line. He also routinely guarded the other team's best perimeter player.
"He was even better than we expected," Keller said. "We knew Marcus was a good player but we didn't know how good. He not only averaged 15 points a game, but he made some big shots for us at the end of games. He got to the free throw line. He became one of our better defenders in the end. It was a great pickup getting Marcus on our team. He does a little bit of everything for us."
This is the third straight season that the program has had two players recognized by the NAIA as All-Americans. Last year, Darko-Kelly was first-team while Jaxen Hashley was honorable mention. In 2018-2019, Brandon Cotton and Jalen Shephard both received honorable mention recognition.
"You can't build a program as fast as you want to grow it without having guys like these guys," Keller said. "I'm very proud of them. They deserve all the recognition."