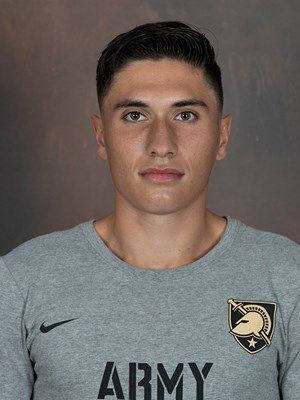 MISSOULA — For the second time in three years, Missoula product Marshall Beatty won the men's 10,000-meter run in the Patriot League Championships Friday morning in New York.
The Army West Point junior posted a time of 30 minutes, 25.48 seconds. His last lap was particularly impressive as he motored around the track in 57.66 seconds to edge second-place Jeffrey Kirshenbaum, a Lehigh senior, by more than 3 seconds.
"I just had an extra gear and let it all out there," Beatty told the Missoulian and 406mtsports.com. "The other guys just don't have as good of a kick as I do."
Beatty is no stranger to running success at West Point. He finished 159th overall in his first NCAA nationals cross country appearance several months ago with a time of 32 minutes, 19.6 seconds.
The junior's focus is now on Saturday's 5,000. Two years ago when he took aim at a sweep of the 10,000 and 5,000, he came up short, finishing third in the 5,000. He aims to improve on that performance in a race that will be held at around 2 p.m. Mountain (ESPN Plus).
"I think I've got a lot more power now," Beatty said when asked about his chances in the 5,000. "I didn't have a well-developed kick as a freshman, but after a lot of weight training and speed work, I know I can pull out some fast laps. It'll be a tactical race and it will come down to kick and I believe I have the fastest kick in the field." 
It will certainly be a test of will after Beatty expended so much energy on the last lap Friday. But it's hard to bet against the Sentinel grad.
"He's got this extended gear," his dad, former UM trackster Joe Beatty, said. "There's pain in distance running. He'll drop back once and then get a second wind and go at it again.
"You don't see that in a lot of distance runners. I think he has that mentality that he can handle more pain than the other competitors in his heart and lungs and legs."
Bill Speltz is Missoulian Sports Editor and has served as Sunday columnist the past 15 years. Do you have a story idea? Email Bill at bill.speltz@missoulian.com.