Among Valier's most successful pass plays the past few years is the end-zone "jump ball," a lob pass intended to let a receiver go up and get the ball at its highest point over a defender.
But the Panthers use the label ironically. When Colten Curry is involved, there doesn't need to be much jumping.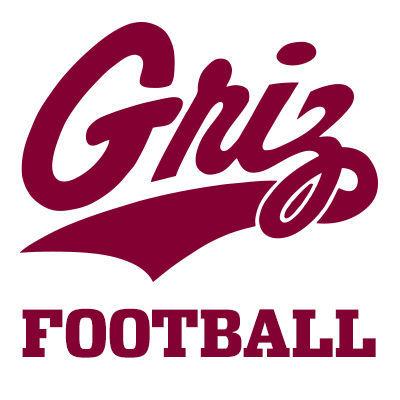 "Just for the other kid (on defense)," Valier head coach Eric Watson said. "For (Curry), it's more just reaching above his head and getting it."
Curry's athleticism and his 6-foot-7 frame, which towers over defenders for Valier's 6-man football team, drew the interest of the Montana Grizzlies this summer. The same day that coach Bob Stitt offered the intimidating Panther a scholarship, Curry accepted by committing to play football for the Griz.
The son of former Griz and NFL offensive tackle Scott Curry is the second verbal commit of UM's recruiting class of 2018, following the lead of Missoula Sentinel receiver Nick Germer who committed in April.
Montana's coaching staff is unable to comment on recruits or commitments until they sign their letters of intent to the program.
The 210-pound Curry grew up in a Griz household in Valier, the tiny town of roughly 500 people about an hour north of Great Falls. His father lettered for UM four times from 1995-98 before being selected by the Green Bay Packers in the sixth round of the 1999 NFL draft. After a short injury-riddled pro career, he moved back to central Montana and began raising Griz fans.
So it didn't take much pondering once the junior Curry found out the Griz wanted him in Missoula.
"I was not gonna mess around," said Curry, who was offered a partial scholarship Saturday after attending UM's individual summer camp the week before. "... It feels like home. I have maroon and silver running through my veins. It's all I've ever known."
Curry knows where he'll play his college ball, but not at what position. He lined up everywhere on the field as a 6-man player, most often blocking or catching passes as an end on the offensive line and roaming the field as a massive safety on defense. He said the Griz coaches recruited him under the catch-all title "athlete" and will decided later if he fits their scheme better as a slot H-receiver or defensive end.
Curry can become the first Griz from one of Montana's 6-man football programs since at least 2000 and may even be the first in school history. Valier High -- whose enrollment was 56 students in spring 2016, the most recent available data distributed by the Montana High School Association -- played the 8-man game when Scott Curry went through the school in the early 90s.
Coach Watson doesn't expect any trouble for Curry adapting to the 11-man style played in college though. His do-it-all rising senior is too athletic for that.
"He's the kind of player at the 6-man level that takes two guys off the grid, 'cause they're usually doubling him up. He's dynamic that way," Watson said.
And it's the same on defense. His long reach -- "He's got a wingspan on him like a bald eagle," Watson quipped -- covers massive swaths of yardage and when he starts a tackle, he finishes it.
"The thing that sells 6-man players to some of these colleges, ... those 6-man players are accountable," he said. "They can't rely on somebody else coming through and cleaning up for them. The very worst, they're going to hold on and make a tackle."
Watson, who coached Curry in junior high and the past two years at the high school level when the player's growth spurt kicked in, expects a bright future in his tall star. Curry is already taller than his 6-5 dad and could be an even better player, Watson professed boldly.
The coach is just glad to have one more season of Curry in his huddle. Valier reached the 6-man state semifinals last year before running into eventual champion Hot Springs.
"The only thing that hurts him (as a ball carrier) is they can see him coming through the hole," Watson joked of Curry's size, "but just 'cause you can see him doesn't mean you can stop him. He can get out and gallop in the clear."