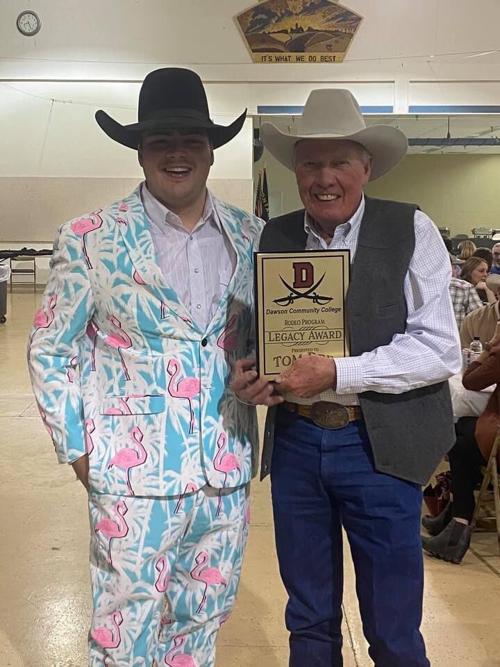 GLENDIVE — Tom Ree was honored with the Legacy Award at the Dawson Community College Bucs, Boots and Buckles rodeo banquet last weekend at the Eastern Plains Event Center.
Ree worked with the DCC rodeo program for 33 years. According to a press release from the school, Ree started the agriculture program at DCC in 1970 and quickly became involved in rodeo at the school.
He served a a coach, recruiter and livestock provider for the program until his retirement in 2003.
As a coach, Ree led Dawson to the men's national championship in 1981. He had other strong men's teams at DCC, including a second-place performance at nationals in 1977, third in 1984 and fourth in both 1976 and 1979.
Ree led the women's program at DCC to a fifth-place finish at nationals in 1980. The DCC women also placed sixth in 1987, seventh in 1990 and eighth in 1985.
The DCC release also noted Ree had "numerous individuals finish in the top 10 at the College National Finals Rodeo in nearly every event."