BUTTE — Moments before Frenchtown freshman Cassidy Bagnell hit a go-ahead jumper to beat Butte Central, she was talking to her older sister — Claire — in a timeout huddle.
Cassidy told her sibling one thing: the backside is open.
As the ball was thrown in, Cassidy raced around her defender and found herself wide open at about 14 feet. Claire heaved a pass cross-court to Cassidy, who then sank her only shot of the evening.
It gave the Broncs a 33-32 win and the Bagnell sisters an enjoyable memory.
"It's fun to watch those two in practice, they compete, always get after each other," Frenchtown head coach Tim Yeager said. "All the girls get after each other in practice. In close games like that, it's always nice to come out on top."
Not only was it the first game-winner of Bagnell's career, it was also her first two varsity points. But as for nerves?
"I wasn't thinking about anything really, just to shoot it and hopefully it will go in," Bagnell said. "I didn't really have a lot on my mind, just trying to focus on what's going on."
A close game from the tip, neither team got ahead by more than three possessions throughout the contest. Central came out in a box-and-one defense to start the game, which seemed to flummox the Broncs' offense.
Emma Keeley anchored the defense for the Maroons while scoring a game-high 14 points. That included a pair of critical 3-pointers in the first half that helped Central stave off Frenchtown's attempt to build up a real lead.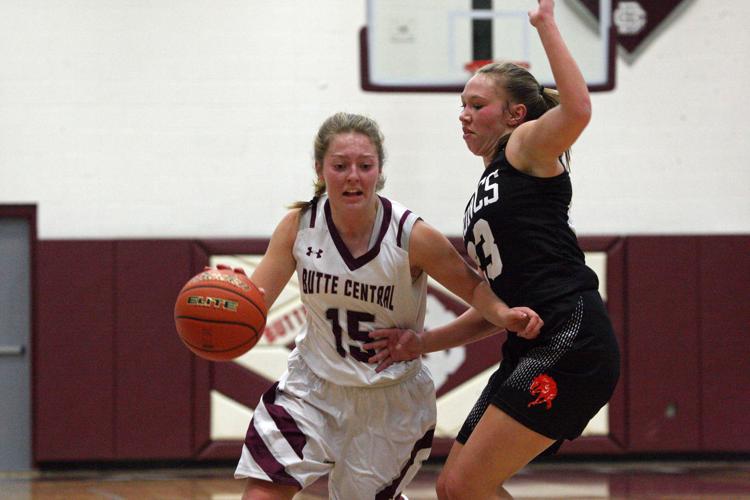 "Thought Emma Keeley played as well as I've seen her play," Butte Central head coach Meg Murphy said. "To ask her to box-and-one somebody and play and then be the offensive threat for you, that's not what you really want. Usually that person is not in the mix on offensive sets.
"Emma played a heckuva game and I thought kids grew and got better from last week."
Trailing by two points early in the fourth quarter, Maddie Kump hit her second of two triples to give the Maroons their first lead of the game. Central was able to extend it to four points as freshman Sophie Thatcher split a pair of free throws, but a quick Frenchtown run tied the game at 30.
With under 50 seconds left in the game, Keeley hit a contested jumper to give BC the lead. Frenchtown's Lauren Demmons then trimmed the lead to one with a free throw before Bagnell hit the game-winning shot with under five seconds to go.
The win moves Frenchtown to 2-1 on the year while Central falls to 0-3.
"We got a good group of girls," Yeager said. "Just buckle down on defense and trust each other. The biggest thing was when you have a freshman hit a shot like that, it just proves that if someone else isn't having a good night then you can step up."