The last time Fairview made it to the 8-Man football state championship, it was in 2012 against the Superior Bobcats.
The Bobcats are the Mountain Cats now and a co-op of Alberton-Superior known as Clark Fork, but there is still familiarity between the teams as they are set to face off in 8-Man state championship game Saturday at 1 p.m. on Herb Klindt Field in Billings.
Clark Fork head coach Jeff Schultz was an assistant on the 2012 team, while Fairview quarterback Alex Schriver's brother, Brock, was the starting signal caller for the Warriors that year. 
Several assistant coaches for Fairview have family members who were on that team and there are various other connections on the Alberton-Superior side as well.
"I've heard all the stories about that game and that season and I know that Fairview was in the state championship the year before that too, so two years in a row they came up just short," said Warriors head coach and Billings native Levi Seitz, who is in his fourth year coaching the team. "I know this means a lot for them to get another crack at Superior, well, Clark Fork."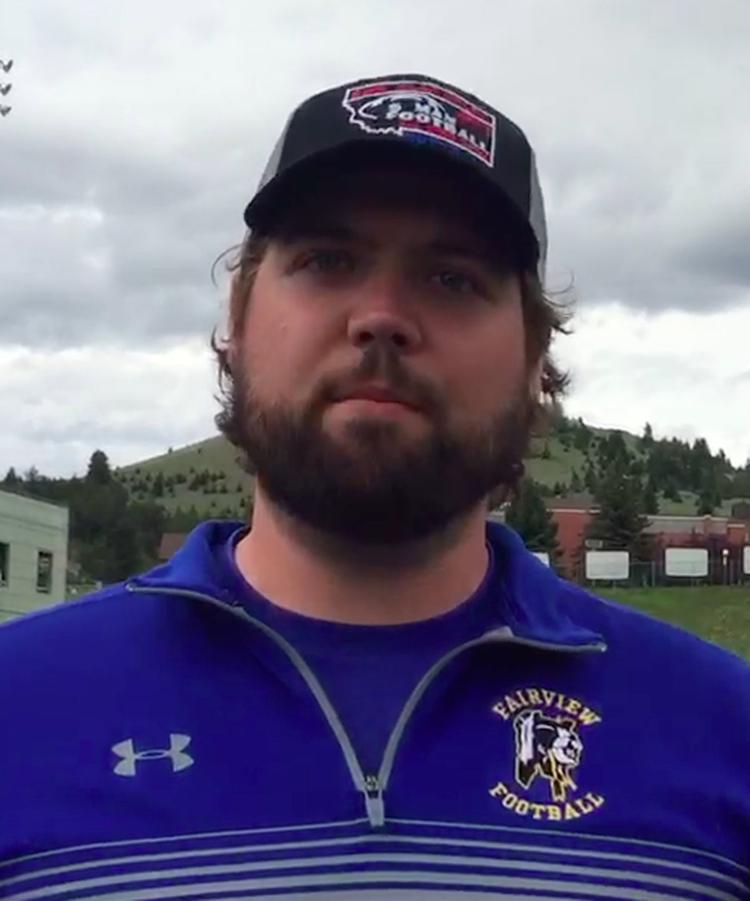 Fairview enters 10-0 while Clark Fork is also undefeated, at 12-0. According to MaxPreps, Fairview is the seventh-ranked 8-Man team in the country, while Clark Fork comes in at No. 47.
The Warriors have outscored playoff opponents Choteau, Thompson Falls and Fort Benton by a combined 184-22. Clark Fork got by Shelby 58-21 in the first round, held off Belt 46-34 in the quarterfinals and topped Great Falls Central 44-14 in the semifinals.
It is the third appearance for Superior in the state championship and first as a co-op with Alberton. Also the third appearance for Fairview, the school has never had a state football title.
Superior won both of its titles and Alberton never appeared in the state title game before the co-op.
"It's special. The state championship is such an exclusive club, it really is," Schultz said. "Just being there, it's been an absolute joy, and if you're lucky enough if you're able to win it, it's just, there's nothing like it."
You have free articles remaining.
The Mountain Cats are led on offense by senior running back Trey Green and junior quarterback Bryan Mask. The duo has combined for 5,507 total yards this year.
Four players have 27 or more catches, led by Isaiah Kovalsky's 64 for 958 yards and 18 receiving touchdowns.
They will face off against a Fairview defense that has forced 28 turnovers and is allowing just 123 yards per game.
Braiden Taylor leads the Warriors with 77 tackles (10 for loss) and has two fumble recoveries. Four players have multiple interceptions, led by Schriver's five.
The Fairview starters on defense have allowed just 14 points this season.
"Everyone is flying around and trying to get involved in the tackle, which is great because we've been able to smother some teams, hold them to very few yards," Seitz said. "I think it's just a killer instinct that a lot of our guys have."
Fairview has piled up 2,345 rushing yards on just 284 attempts, an average of 8.3 yards per carry.
Running back Cody Asbeck has 752 yards and 18 rushing scores, while Schriver has 683 yards and 17 touchdowns on the ground. Schriver has been sacked just once this year and has completed 44 of 75 passes for 874 yards, 17 touchdowns and just two interceptions.
Clark Fork is yielding 25.6 points per game this year and is led on defense by Green's 144 tackles, 13 of which have been for loss. Fellow senior Hewston Coon is second on the team with 86 tackles and has three fumbles recovered this year.
"They're gonna do what they've done and it's worked very, very well. It would be crazy to change it," Schultz said. "They're going to hand the ball off to the fastest kid and they're going to let him go to work and their quarterback is a talented kid as well."
Saturday's game is just the second neutral-site 8-Man game in Montana history.