BILLINGS — Laurel's motto is Defend Till the End. Hamilton's aim is to Erase the Taste.
There are no big secrets for the two best teams in Class A as they clash for the state championship Saturday at 1 p.m. at the LHS Sports Complex. Each has a specific motivational tool.
Top-seeded Laurel (10-0) is on course to win its second consecutive title, on the heels of last year's thumping of archrival Billings Central. The Locomotives haven't broken stride.
No. 2-seeded Hamilton (10-0) lost to Laurel in the semifinal round last year, 28-21. It was a tough pill to swallow for the Broncs, but they've earned a shot at redemption.
The teams have been on a collision course for much of the season, and now here they are.
"We've been talking about it since the spring and the summer. We want to defend our title," Laurel coach Mike Ludwig said. "We're close. We've got one more obstacle in front of us."
"I think after last year we had a little bad taste in our mouth losing to a really good football team that went on to win the state title," Hamilton coach Bryce Carver said. "We've got to play our best football. It's the last game of the year and hopefully we can do that."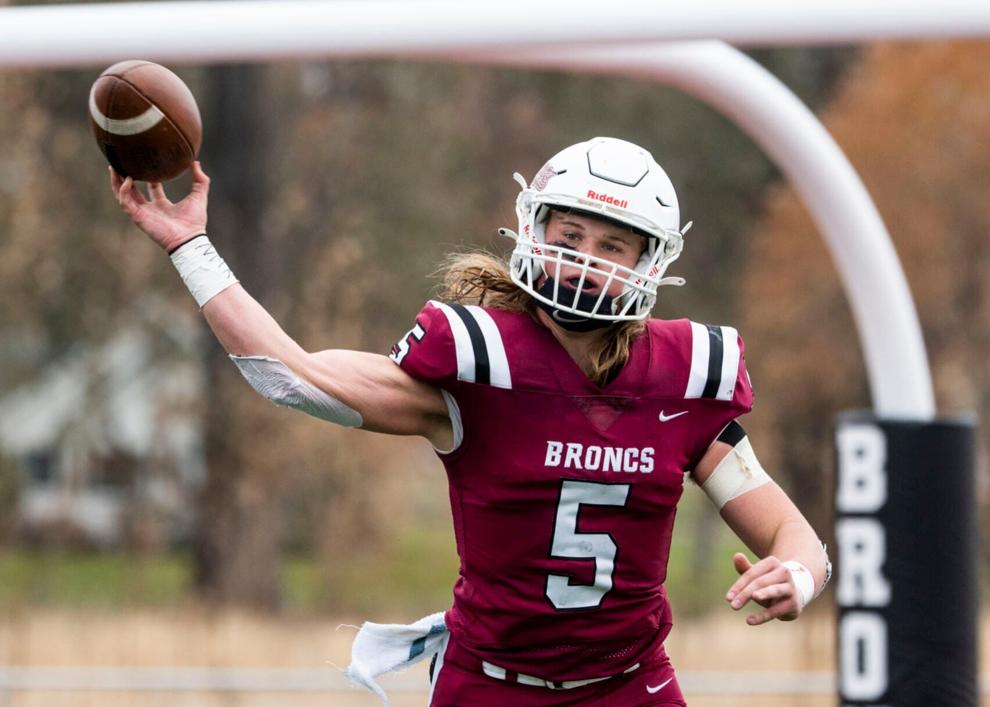 Laurel is trying to capture the school's fourth football title, adding to those it won in 1999, 2002 and last year.
Offensively, the Locomotives have leaned on quarterback Kyson Moran, running back Beau Dantic and a strong offensive line.
So far, Moran has thrown for 1,407 yards and 20 touchdowns with five interceptions, and rushed for 486 yards and six TDs. Ludwig said Moran is "good to go" and is expected to play after injuring his right knee near the end of last week's 28-14 semifinal victory over Polson.
"I think we've just got to stop the ball," Carver said. "They've got a great running game, they've got really great running backs and they do have some skill kids. So we have to be able to be physical and match their physicality and be able to stop their run game."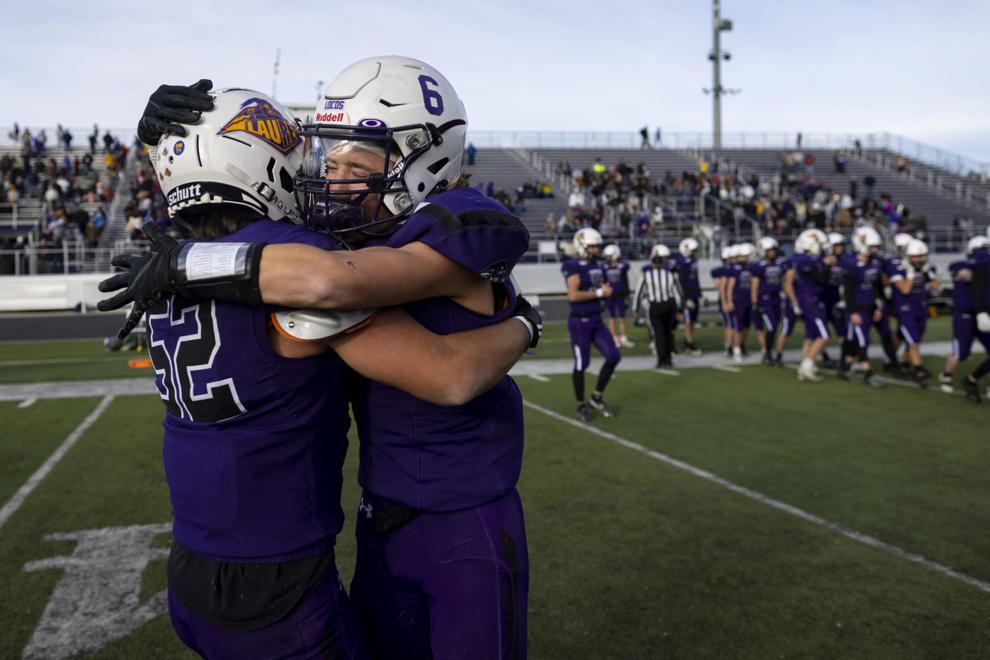 Hamilton, making its third championship appearance since 2017, is looking to win its third crown and the first since going back-to-back in 1997 and 1998.
Prior to last week's 28-7 semifinal win over Lewistown, in which they intercepted six passes, the Broncs' closest margin of victory was 24 points over Frenchtown on Sept. 10.
Broncs QB Tyson Rostad, also a Griz commit, has had a huge season. To date, Rostad has 2,223 passing yards with 27 TDs and just two interceptions. He also has 560 rushing yards and 15 touchdowns.
"I tell the kids that he's a running back playing quarterback, although it's not like he's a bad thrower or anything like that," Ludwig said. "He's 6-foot-1, 200 pounds. You can tell he's been in the weight room his whole high school career. He runs downhill, he runs behind his pads, there's always a forward lean and he's hard to tackle. And he throws a nice ball and he's got some good receivers to throw to."
Hamilton's Tim Zohner is another big threat, with 977 rushing yards, 302 receiving yards and 19 total touchdowns.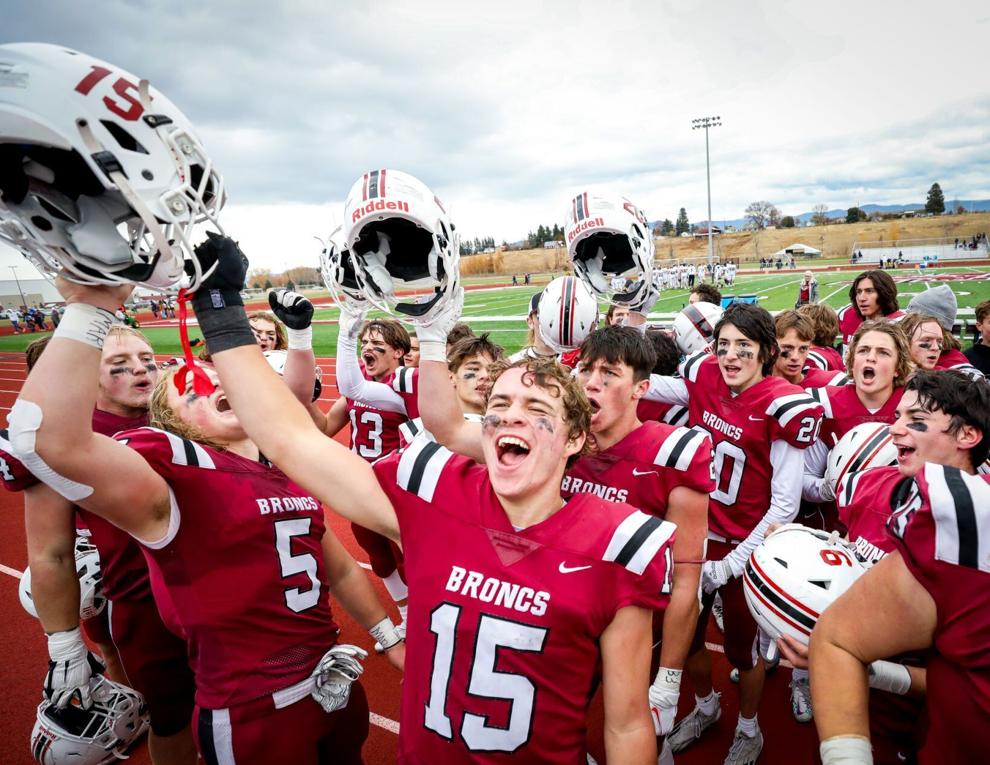 The Locomotives and Broncs have played three similar opponents this season: Lewistown, Frenchtown and Miles City, going a combined 6-0. Laurel's margin of victory in those games was 17 points. Hamilton's was 27.
Saturday will mark the first time in Ludwig's 20-year tenure that Laurel will host a state title game. Hamilton hasn't played on the road this season since Oct. 15.
Both teams seem to be peaking at the right moment.
"Our kids are focused. They have been all year," Ludwig said. "We've had some tight games, we've had some blowout games, but anytime you win 10 games and don't lose any, you're pretty focused on what your goals are."
"We always talk that we want to get better and better every week," Carver said. "I've said since the beginning: If we're playing in that last game we want to be playing our best football."