SUPERIOR — As a gorgeous Saturday afternoon was fading into the evening, the fans of the Alberton-Superior cooperative, Clark Fork, were still celebrating a win in the 8-man semifinals over Great Falls Central.
It was a 44-14 thrashing, with the Mountain Cats — a name which comes as a nod to the former Alberton Panthers and the Superior Bobcats — coming on strong in the second half, allowing zero points to the potent Mustang offense. Some of those fans found their way into Durango's, a part gift shop, part casino, part bar and part delicious restaurant just off the interstate in the one-exit town.
A discussion among some of them popped up about the Mountain Cats' running back, the hard hitting Trey Green, who has helped push the four-year-old Clark Fork co-op into the state championship for the first time.
Superior has made it to the final game twice — in 2008 and 2012, winning both — but this year is understandably different. Alberton is part of this now and though the two schools were never deep rivals like, say, Drummond and Philipsburg, there was never any doubt it might take a little bit of time for the Panthers and the Bobcats to become Mountain Cats.
Clark Fork head coach Jeff Schultz, who walked into Durango's with his family about an hour and a half after the game with a loud 'Wooo!' that drew applause from the patrons, has been impressed with how the two schools and towns have been able to mesh.
"These two communities, it's just awesome seeing them come together," Schultz said. "Everybody rolls together and the town spirit has been awesome, but we get it from two places.
"It's been pretty sweet."
The journey for the Mountain Cats to the 2019 state championship has been long, winding and more than occasionally difficult.
Already planning on creating a co-op for the 2016-17 school year, Alberton and Superior approached the Montana High School Association ahead of the 2015-16 winter sports season with an emergency proposal. Numbers had drastically declined at both schools and they got the approval from the MHSA to create their cooperative early.
As the first season of Alberton-Superior Clark Fork athletics got underway (Alberton and St. Regis had a one-year 6-man football co-op called the Clark Fork Timberwolves), the schools worked out the logistics on the fly.
Basketball was pretty easy. The newly-minted teams now had two gyms to work in. Football was a little more difficult.
Alberton is on a four day school week, with each school day lasting 10 hours. That means school in Alberton does not get out until 4:05 and practice, which is held in Superior, cannot get started until around 5:00 p.m.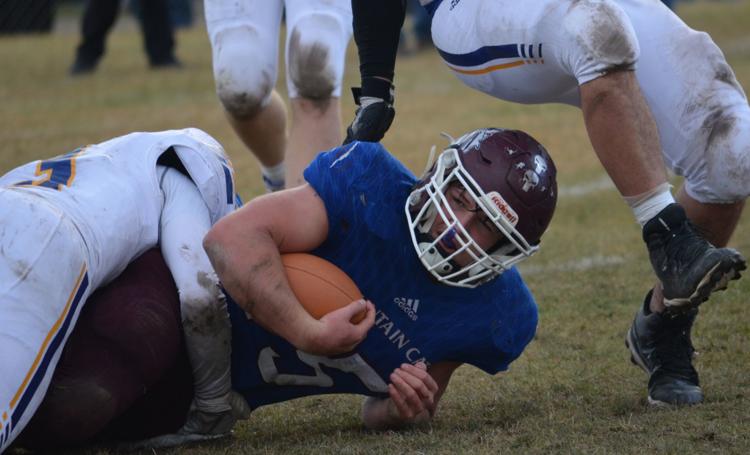 By the middle of November it's quite dark by that point and the Mountain Cats have had more than a few football practices under the lights.
"Travel," Schultz said when asked what the most difficult part of merging the two programs. "Travel was the only big one. I mean 26 miles isn't that much, so it's not horrible by any stretch of the imagination. But like when can you start practice?"
The players have bought into the changes and the late practices and everything else that goes into merging two programs. Credit the eight seniors on the squad — two of whom, Jordan Taapken and Caleb Cook, are among the three Alberton kids on the roster — for keeping the team together, even when things got a little tough.
Clark Fork went just 3-15 over the first two seasons, but broke through last year with a 6-4 record and a playoff trip. They sit 12-0 currently and have outscored their opponents 700-307 so far this year.
You have free articles remaining.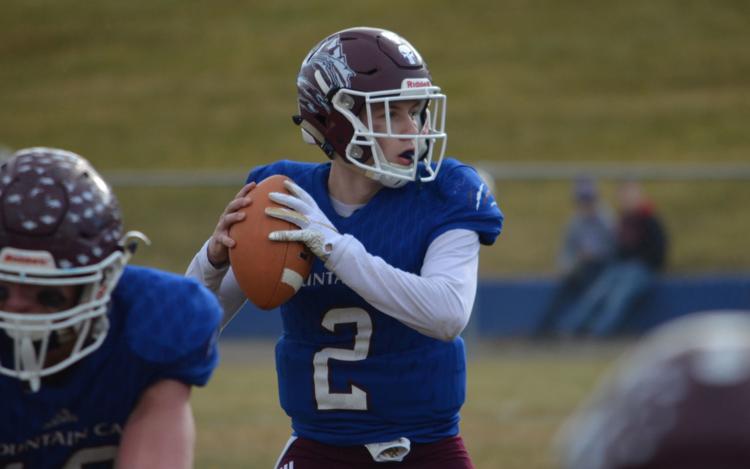 "We put in work and we didn't start off good," Green, a senior said. "My freshman year was when we started the co-op and it just shows what hard work can do."
The junior class, led by quarterback Bryan Mask, has seen just how far they have come too.
"All of us have been together since freshman year, sophomore year, we've just worked so hard for this experience," Mask said. "This year we've put it all together and it's all become one now."
Will Alberton and Superior still co-op in the future?
The answer, right now, is yes. Superior has four classes of around 30 kids coming up right now, meaning that combined with Alberton, it will be toeing the line in basketball down the road, where Class C enrollment is capped at 119. Football, meanwhile, should not be an issue, as enrollment can be up to 130 to stay in 8-man and even then, there is a little leeway.
Superior has made the jump between Class B and C numerous times throughout the years, so it would not exactly come as a surprise if that happened to be a case.
Even so, Schultz has something of an interesting idea he has been floating around in his head.
"No idea what St. Regis' interests are, but maybe if we have to go to (Class) B it would be really awesome to share it with a third community and make it Mineral County," Schultz said. "That's my personal opinion, but I know we've all seen it and would love to have it shared with one more school, even."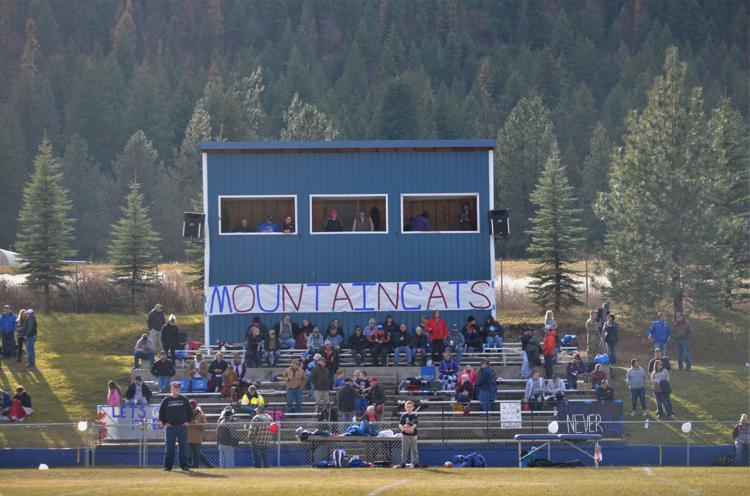 Now as far as rivalries go, St. Regis and Superior have a fierce one. But to combine the three schools, which all sit along a 43 mile stretch of Interstate 90, would certainly be something to behold.
With Superior in the middle, the idea makes more than a little bit of sense.
Currently, the MHSA does not allow two Class C schools combine to form a Class B program, much less three. But if high school athletic participation continues to drop, especially in football, it might be an avenue worth looking into.
In any case, it's an interesting idea and the future of high school athletics in Mineral County might very well be a massive cooperative. Both Alberton and Superior have been happy with how things have worked out so far and in any case, they would love to continue the partnership.
Who wouldn't, after all, when the combination has not only brought athletic success, but two communities merging and changing together for the better.
"It just feels like we're together as one," Mask said. "It's not even two separate towns, it's just one."