Class AA/A Golf
The MHSA will allow spectators during both regular season and post season golf events provided that they adhere to the conduct guidelines and obtain a spectator badge to be worn at all times on the course after receiving a copy of the MHSA Spectator Code of Conduct.
2018 Champions
AA
Boys: Bozeman; Justus Verge of Bozeman
Girls: Bozeman; Annika Danenhauer of Bozeman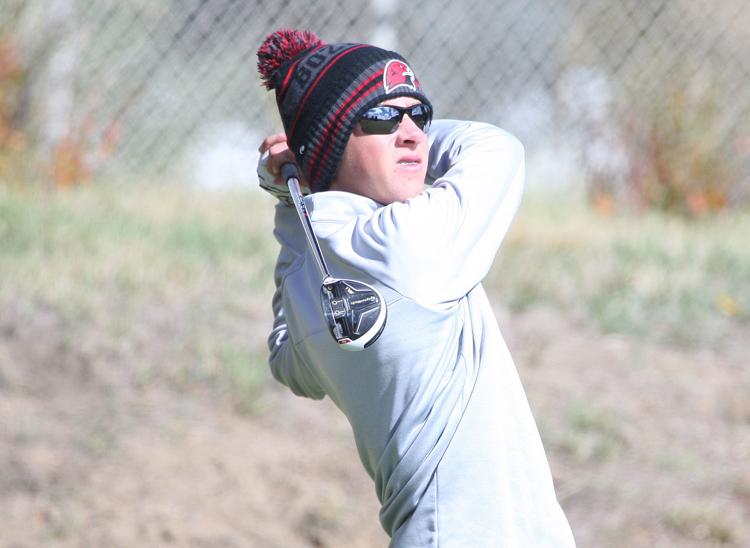 2019 storylines:
You have free articles remaining.
The fairway fortunes of Bozeman sophomore twin brothers Justus and Jordan Verge will take center state as the AA season begins. As freshmen, the duo finished 1-2 at state last season with Justus taking the crown by six strokes with a total of 138 to Jordan's 144.  
With Bozeman's 1-2 punch of Annika Danenhauer—2018's champion—and Laurel Ward—2017's medalist—now graduated, the door will be open for another golfer to take a run at the girls title. Billings West senior Carrie Carpenter, last season's State AA runner up, should be a prime contender. Carpenter grabbed a four-stroke first round advantage at last year's state tournament before watching her lead dissipate during the final round, eventually falling by one stroke to Dannenhauer after watching her tying putt on the 18th hole just miss. With Missoula Sentinel's Emily Garden, last year's state tournament third-place finisher, also graduated, Carpenter is the lone Top 3 state finisher heading into the 2019 AA season.   
Though Dannenhauer and Ward are gone, the Bozeman girls will still be searching for a fourth-straight team title. Leading the charge for the Hawks will be senior Cora Rosanova, who finished tied for fifth with Kalispell Flathead's Marcella Mercer at state last season. Rosanova followed up her Top 5 performance at the state tournament with a third-place finish at the Elite Eastern Jr. Open in Pullmlan, Wash., in May. 
A
Boys: Laurel; Ryggs Johnston of Libby
Girls: Laurel; Tricia Joyce of Butte Central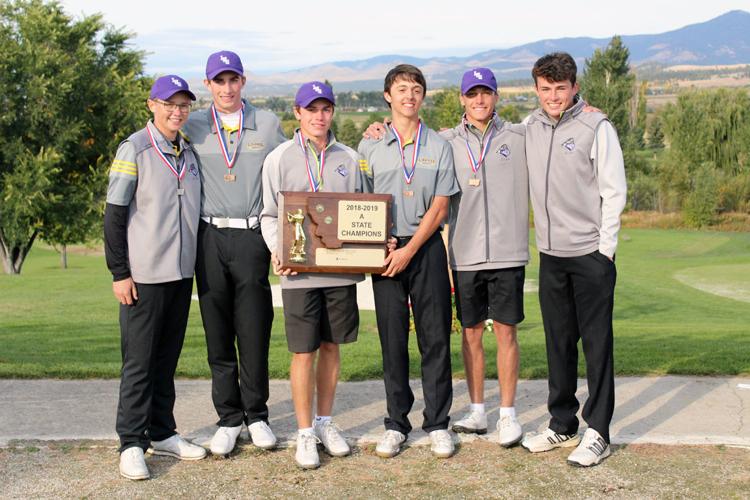 Two-time defending boys champ Laurel returns three players who finished in the top 12: junior Carson Hackmann (2nd), junior Nick Pasquarello (6th) and junior Kade Ewalt (12th). Billings Central, which finished fifth, returns everyone. As for defending champion girls, they return sophomores Hannah (fourth) and Haylee Adams (fifth), as well as Keli Hodges (17th). Miles City's Ashtyn Swigert (6th) returns from out here as well.
Ryggs Johnston is set to begin his college career with Arizona State's golf program which should come as welcome news to the legions of high school golfers who have occupied his shadow the past four years. With Libby, Johnston became just the second four-time boys champion in MHSA history, earning the title twice while the Loggers were a Class B team and repeating again once Libby transitioned to Class A.  
Corvallis sophomore Macee Greenwood would have taken the State A championship with a runway win last season, if it wasn't for Butte Central's Tricia Joyce finally claiming the crown as a senior. Joyce won state last year with a 152 to Greenwood's 157 which was 16 strokes ahead of Whitefish's Ella Shaw. With Joyce now set to join Montana's golf team, Greenwood will have a solid shot at laying claim to the Class A title. She already has one early-season victory in hand, having won the Butte Central Invite by 14 strokes on Monday.