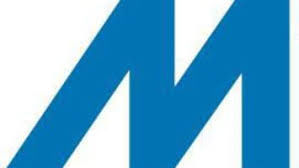 Boys basketball
Missoula Big Sky picked up its first win Saturday, edging Kalispell Glacier in Missoula, 61-58. Six Eagles scored nine or more points. Tre Reed led the way with 13 points, followed by Ben Maehl with 11 and Draven Lincoln with 10. Big Sky moved to 1-13. Glacier fell to 7-6.
Missoula Hellgate pushed its record to 13-0 with a 58-42 win at Helena Capital. "We knew it was going to be a battle coming in, and it was," Knights coach Jeff Hays said. "They made us work, and I'm really proud of my team's effort to continue to fight through fatigue and adversity." Rollie Worster finished with a game-high 23 points and nine rebounds for the Knights.
Class AA fourth-ranked Missoula Sentinel used 32 points by Chad Germer to roll over Kalispell Flathead in Missoula, 87-56. He also had five assists and five rebounds. Teammate Tony Frohlich-Fair added 18 points. The Spartans improved to 11-2.
Class C 10th-ranked Florence posted a 62-51 win at Arlee Saturday, improving to 11-5 overall. Eli Pedersen led the Falcons with 23 points. Cody Tanner collected 20 points for the Warriors.
Darby dealt Charlo a 75-46 loss in Charlo. Nelson Smith scored 24 points and Preston Smith added 17 to lead the Tigers. Brayton Zempel tallied 10 points for the Vikings.
Kade Cutler scored 20 points to lead Philipsburg to a 64-47 win over Clark Fork. Brian Ward added 19 points and Daniel Brabender had 14 for the victors, who led 24-2 after the first quarter.
Thompson Falls pulled a home upset win over Eureka, 49-28. Sidney Akinde scored 14 points to lead the Blue Hawks.
Seeley-Swan staked a 10-point halftime lead and cruised past visiting Lincoln, 59-40. Quinlan Ream recorded 16 points and Brayden Rodriguez added 14 for the Blackhawks.
On Friday, Plains scored a 57-48 road win over St. Regis to secure at least a share of the Western 14-C title. Plains got 19 points from Kade Pardee, 13 from Jake Weyers and 11 from Nathan Feliksa to improve to 13-3 overall, 8-0 in conference. St. Regis, led by 11 points from Andrew Stanford, fell to 13-2, 6-2.
Girls basketball
Class AA third-ranked Missoula Sentinel improved to 11-2 with a 49-36 road win over Kalispell Flathead. Lexi Deden scored 16 points and Challis Westwater added 14 to lead the Spartans. Jenna Johnson scored 14 points for the Bravettes.
Missoula Big Sky fell to 0-14 with a 64-29 loss at Kalispell Glacier. Corbyn Sandau led the Eagles with eight points. Ellie Keller scored 17 points for the Wolfpack.
You have free articles remaining.
Reece Pitcher scored 20 points and Amelia Hill added 15 in Philipsburg's 61-35 win over Clark Fork. The Prospectors limited Clark Fork to 12 second-half points to pull away.
Dillon rolled to a 44-29 home win over Stevensville. Evynne Alexander scored 10 points for the Yellowjackets. Kylee Pittman paced the Beavers with 11 points.
Hot Springs stormed to a 13-point lead in the first quarter and came away with a 66-43 home win against Noxon. McKenzie Cannon scored 17 points and Sydney Jackson 16 for the Savage Heat.
St. Regis romped to a 74-40 win at Two Eagle River. Macy Hill racked up 28 points for the Tigers and teammate Kylie Thompson added 21. Cealana Shepherd scored 22 points for the Eagles.
Class A fifth-ranked Columbia Falls moved to 14-1 with a 66-7 home win over winless Polson. Maddie Robison scored 14 points and Josie Windauer added 12 for the Wildkats.
Class C fourth-ranked Charlo posted a 57-20 home win over Darby in improving to 16-0. Carlee Fryberger scored 18 points and Liev Smith added 13 for the Vikings.
Wrestling
Big Sky, Sentinel and Hellgate combined to qualify 27 wrestlers for the State AA tournament. Big Sky will be sending 11 wrestlers, as will Sentinel, while Hellgate will have five at the tournament in Billings. Big Sky was the lone Missoula school to have a wrestler win his weight class at the Western AA tournament: Israel Moreno at 120 pounds, Hunter Meinzen at 152, Dougie Swanson at 160 and Bridger Hall at 170.
Big Sky's other state qualifiers are Trevin Welzien (145), Isaac Ayers (120), Brody Skillicorn (145), Tommy Leonard (285), Casey Nuckolls (138), Carter Johnson (132) and Jacob Williams (152).
Sentinel's qualifiers are Novik Thomas (126), Jackson Bakken (132), Blake Jolma (138), Justin Kovalicky (145), Keagan Crosby (103), Jesse Horner (145), Jace Mannix (152), Josh Gunter (205), Bryson Danzinger (120), Gabe Riley (152) and Kristopher Musick (182).
Hellgate's qualifiers are Ethan Eppard (182), Jase Lewis (160), Layne Cooney (205), Dakota Friesen (285) and Jake Sweatland (182).
Frenchtown rolled to a team title in Class A divisionals in Ronan Saturday. The Broncs piled up 274 points to outscore runner-up Browning by 73.5 points. Champions for Frenchtown included Landen Stewart (103), Walker Dyer (113), Eli Warner (120), Jake Bibler (126), Zane Schroeder (132), John Warner (138) and Tate Jones (205). Other area champions included Triston Davis (145) of Corvallis, Trey Thompson (152) of Libby/Troy and Bridger Williams (160) of Hamilton/Darby.
St. Ignatius/Charlo won the Class B/C divisional title with 187 points, just 3.5 points more than Clark Fork (183.5). Eureka, which took third, had four wrestlers take first place, Clark Fork and St. Ignatius/Charlo had three apiece, Florence had two and Thompson Falls had one. Eureka's winners were Gunnar Smith (126), Kyle Durden (132), Nathan Schmidt (138) and Hank Dunn (152). Clark Fork's first-place finishers were Ryder Hansen (103), Decker Milender (113) and Jacob Lapinski (285). St. Ignatius/Charlo's Isaac DuMontier (145), Isaiah Alik (170) and Miles Anderson (205) took top honors. Florence's Avery Meinzen (160) and Kyler Alm (182) each won their weight class, as did Thompson Falls' Trae Thilmony (120).
Girls hockey
The Missoula Lady Bruins defeated Salmon 11-2 and lost to Sun Valley 3-1 at the Sun Valley Hockey Tournament in Hailey, Idaho. Junior Waverly Winterer scored a hat trick, and Madeleine Heggen and Pilar Seielstad each scored two goals to lead Missoula to the win over Salmon late Friday night. Missoula also got goals from Disa Doherty, Allie Beighle, Jaden Nielsen, and Ellie Jenni. Junior Natalie Herr had five saves. Junior Dora McDougall scored Missoula's lone goal in the loss to Sun Valley. Senior Aubrey McKay had 14 saves.