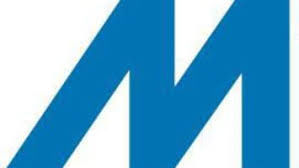 Boys basketball
Class AA fourth-ranked Missoula Sentinel knocked off third-ranked Helena Capital Saturday in the Garden City, 64-54. The Spartans led by two at halftime and outscored the Bruins in the third frame, 20-14. Juniors Tony Frohlich-Fair and Alex Germer each scored 22 points for the Spartans, who took over sole possession of second in the Western AA at 9-2, 13-2. Capital fell to 8-3, 11-4.
St. Ignatius steamrolled to a 71-44 home win over Troy. Jedi Christy scored 24 points and Zoran LaFrombois added 18 for the Bulldogs (8-10). Terren Winebark tallied 19 points for the Trojans (2-15).
Class A No. 3 Frenchtown scored a 68-48 in over Class B No. 10 Florence. The Broncs improved to 14-3, while the Falcons dropped to 11-7. Cade Baker scored 16 points for Frenchtown. Beau Neal scored 16 points and J.P. Briney 14 for the Falcons.
Class A No. 4 Hamilton picked up a 44-28 win over Dillon in a Southwest A game. The Broncs improved to 14-3 overall, 7-2 in conference.
Corvallis lost to visiting Class A No. 2 Butte Central, 65-48, in a Southwest A meeting. Jaymark Liedle scored a game-high 19 points for the Blue Devils. Teammates Caleb Warnken and Cole Trexler each added 12 points. Corvallis dropped to 8-9 overall, 3-6 in conference. Butte Central finished the year 8-2 in the Southwest A, 0.5 games ahead of Frenchtown and Hamilton, which are both 7-2 and have one league game remaining.
Polson pulled out a 42-38 win over Libby, outscoring the Loggers 20-9 in the fourth quarter and getting the winning shots from Jarrett Wilson in a battle of Northwest A teams. The Pirates improved to 11-6 overall, 7-2 in conference. The Loggers dropped to 12-4, 6-2.
Arlee pulled away with a 26-10 second quarter to earn a 71-54 upset home win over Eureka in a clash of Class B teams in a non-conference game. The Warriors improved to 5-12, while the Lions dropped to 10-8.
Seeley-Swan rolled to a 54-28 home win over Victor to close the regular season with a record of 14-4 overall, 8-2 in the Western 13-C.
Darby raced to an early lead and posted a 58-37 win over Clark Fork in Superior. The Tigers, Mountain Cats and Seeley-Swan tied for the Western 13-C title at 8-2. The Blackhawks get the No. 1 district seed, followed by Clark Fork and Darby. Nelson Smith led Darby Saturday with 30 points. Aaron Waddle scored 11 for Clark Fork.
Plains finished a perfect 10-0 in Western 14-C play with a 72-41 win over Two Eagle River in Pablo. Kade Pardee had an impressive double-double for the Horsemen (15-3 overall) with 38 points and 17 rebounds. Sheadyn Croft scored 18 points for the Eagles (0-16).
Lincoln upset Noxon, 51-42, in a non-conference Class C road game. Brodi Henderson paced the Lynx with 27 points. Rylan Weltz had 19 for Noxon.
You have free articles remaining.
Helena junior guard Dexter Tedesco launched a 3-pointer from the wing with about 40 seconds left in overtime and it proved to be the difference in the Bengals' 58-55 home win over Missoula Big Sky. The Eagles (1-15) went on an 11-0 run late in the fourth quarter that erased a 47-38 deficit and helped them regain the lead for the first time since the second quarter. With the score knotted and 39 seconds left in regulation, both teams had a shot to come away with the victory. Two missed free throws by Big Sky and a missed 3-pointer by Helena sent the game into overtime. During the extra four minutes of play, turnovers plagued the Eagles, leading to Tedesco's game-winning shot. Big Sky had a chance to tie the game with 2.4 seconds left, but a three-quarter heave fell short.
Girls basketball
Class AA No. 2 Hellgate rolled to a 47-27 home win over Flathead in a Western AA showdown. Bailee Sayler had 17 points, and Addy Heaphy added 11 for the Knights, who improved to 13-2 overall, 8-2 in conference. Jenna Johnson had nine points to pace Flathead, which fell to 4-11, 3-8.
Class AA top-ranked Helena Capital scored seven unanswered points in the fourth quarter to win at third-ranked Missoula Sentinel, 44-39. Lexi Deden scored a game-high 19 points for the Spartans. Paige Bartsch and Montana Lady Griz recruit Dani Bartsch each scored 14 points to lead the Bruins.
Hamilton dropped a 39-33 decision to Dillon, which wrapped up the Southwest A regular-season title with the win. The Broncs fell to 11-6 overall, 7-2 in conference. Dillon improved to 13-3, 9-0.
Class A No. 5 Columbia Falls lost 57-54 to No. 4 Browning, which secured the Northwest A regular-season title. Browning, which beats Columbia Falls by one point earlier in the season, improved to 13-3 overall, 8-0 in conference. Columbia Falls dropped to 14-2, 6-2.
Libby registered a 40-29 win over Polson in a clash of Northwest A teams. The Loggers got 16 points from Elise Erickson, while the Pirates had 12 from Jazlyn Dalbey.
Corvallis pulled away in the fourth quarter to pick up a 53-39 road win over Butte Central in a meeting of Southwest A teams. Isabel Evans scored 12 points and Brooke Powell added 11 for the Blue Devils.
Class B Florence scored a 36-32 win over Class A Frenchtown.
Class B top-ranked Loyola Sacred Heart completed an undefeated regular season by boosting its record to 18-0 with a 62-21 home win over Deer Lodge. Natalie Clevenger tallied 18 points and Syd Koppang 14 for the Breakers. Rachel Nicholson scored 13 points for the Wardens. Loyola will be the top seed at the Western 7-B district tournament.
Class B No. 10 Thompson Falls beat Bigfork, 50-41, to sweep the regular season series. The Blue Hawks improved to 14-4 overall, 6-2 in conference and secured the No. 1 seed at the district tournament. Megan Baxter had 22 points and 13 rebounds for Thompson Falls, while teammate Jody Detlaff had 13 points and 19 rebounds. Bigfork dropped to 11-7, 6-2 and will be the No. 2 seed. Eureka is third, St. Ignatius is fourth and Troy is fifth.
St. Ignatius picked up a 64-24 home win over Troy in a Western 7-B meeting. Courtney Mitchell had 13 points for St. Ignatius, Olivia Garland had 11 and Azia Umphrey had 10. Talise Becquart and Montana Rice each scored eight points for Troy. St. Ignatius improved to 7-11 overall, 2-6 in conference. Troy dropped to 2-16.
Noxon posted a 43-37 home win over Lincoln in non-conference Class C action. Avery Burgess scored 17 points for the Red Devils (9-10). Sage Kamps collected 11 points for the Lynx.
Clark Fork earned a 53-22 win over Darby to lock up the No. 2 seed in the Western 13-C district tournament. Sorren Reese scored 17 points to pace Clark Fork, which finished 8-2 in conference play. Darby dropped to 6-4 in league games and will be the No. 3 seed at districts. Seeley-Swan is the top seed at the district tournament.
Get in the game with our Prep Sports Newsletter
Sent weekly directly to your inbox!