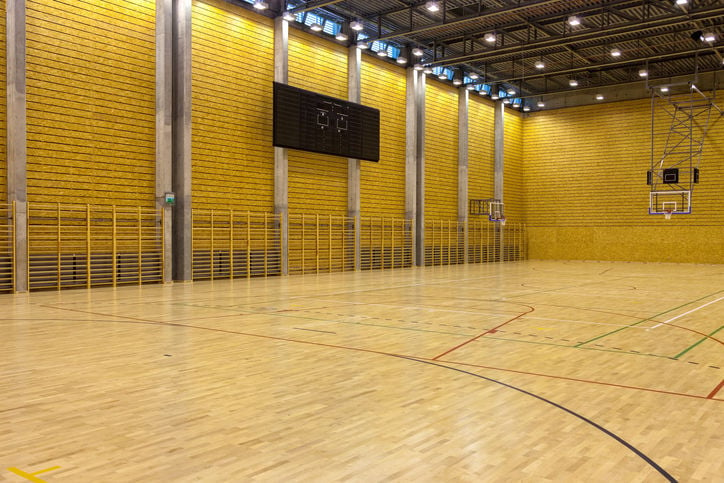 Girls basketball
Jody Detlaff hit a buzzer beater to give Class B No. 6 Thompson Falls a 55-53 upset road win over Class B No. 5 Eureka. Detlaff collected 18 points and nine rebounds, with her final basket coming on a pass from Megan Baxter on a sideline out of bounds play in the closing seconds. The Blue Hawks' win avenges their 49-42 home loss to the Lions on Jan. 9 and pushes them into first place in the Western 7-B. Thompson Falls is now 9-2 overall, 6-1 in conference, while Eureka is 8-5, 5-1. The Lions had battled back in the fourth quarter after trailing 43-34 through three quarters.
Class C No. 4 Seeley-Swan outscored Philipsburg 40-15 in the second half to turn a 27-25 halftime deficit into a 65-42 road win. Emily Maughan scored 17 points, Sariah Maughan 15 and Klaire Kovatch 13 for the Blackhawks, who improved to 11-0 overall, 9-0 in the Western 13-C. They now have a two-game lead over Philipsburg (9-3, 7-2), which got 14 points from Rachel Ward and 13 from Asha Comings.
Class A No. 4 Columbia Falls cruised to a 61-11 road victory against Libby to improve to 12-0 overall, 7-0 in the Northwest A. The Loggers dropped to 2-8, 1-7.
Class C No. 5 Charlo breezed to a 51-31 road win over Clark Fork to improve to 10-0 overall, 9-0 in the Western 14-C. Clark Fork dropped to 6-4, 6-2.
Missoula Sentinel rolled to a 72-43 win at Kalispell Flathead. Olivia Huntsinger scored 16 points and CC Size added 15 for the Spartans. Kuyra Siegel led the Bravettes with eight points.
Valley Christian got 21 points from Taylor Vance as it toughed out a 51-46 overtime win on the road at Darby. Maggie Harvey added 14 points for the Eagles, who won the overtime session, 7-2. Amber Anderson scored 18 and Petra Mustafa had 12 for Darby, which outscored Valley Christian 20-15 in the fourth quarter to force overtime.
St. Ignatius had five players in double figures as it rolled to a 77-30 road win over Arlee. Sydney Brander scored 17 points, while Madyson Currie added 13 for the Bulldogs, who improved to 7-6. Arlee fell to 1-9.
Corvallis posted a 42-34 home win over Stevensville. Kennedy Praast led the Yellowjackets with 14 points.
Boys basketball
Class AA No. 1 Missoula Sentinel posted a 73-57 road win over Kalispell Flathead to improve to 9-0. The Braves dropped to 4-4.
Class C No. 5 Valley Christian scored an 84-57 home win over Darby to up its record to 14-0 overall, 11-0 in the Western 13-C. Billy Boone had 20 points and 11 rebounds, and Riley Reimer added 19 points and seven rebounds for the Eagles. Eyan Becker tallied 16 points, 12 assists and seven rebounds. Preston Smith scored 21 for the Tigers, who fell to 5-6, 5-5.
Class B No. 9 Thompson Falls won at Eureka, 60-47, to move to 9-2 overall, 6-1 in the Western 7-B. Dante Micheli collected 21 points for the Blue Hawks. Danny Dunn and Gavin Bates scored nine points for the Lions, who fell to 3-9, 1-5.
Class B No. 3 Deer Lodge disposed of Loyola, 65-47, to improve to 6-2 overall, 4-1 in the Western 6-B. Ozzie King tallied 20 points and Brodey Freeman 16 for the Wardens. The Rams' Will Burns led all scorers with 24 points, but Loyola dropped to 6-7, 2-3.
Four Clark Fork players scored in double figures as the Mountain Cats scored a 60-44 home win over Charlo to improve to 10-1 overall, 9-0 in the Western 14-C. Carson Callison led Clark Fork with 14 points, Orion Plaake added 13, and Bryan Mask and Aaron Waddle had 11 apiece. Stetson Reum scored 15 to pace Charlo, which dropped to 6-4, 5-4.
Corvallis steamrolled winless Stevensville in a 75-25 victory to improve to 5-7 overall, 4-3 in the Southwest A. Tanner Jessop provided 16 points for the Blue Devils, while Bryce Mayn, Mitch Spinetta, Cole Trexler and Donovan Potter all scored eight points apiece.
Plains pushed past winless Noxon, 47-33, to improve to 2-7 overall, 2-6 in the Western 14-C. Nathan Feliksa led the Horsemen with 16 points. Derrick Christensen and Wyatt Lackner each tallied eight points for the Red Devils, who fell to 0-8.
Philipsburg got 18 points from Brian Ward and 11 from Kade Cutler as it toughed out a 43-39 road win over Seeley-Swan to improve to 8-3 overall, 7-2 in the Western 13-C. Chase Haines scored 13 for the Blackhawks, and Sawyer Shelmerdine added 11.
Zoran LaFrombois scored 22 points to pace St. Ignatius in a 56-50 home win over Arlee.
Libby sprung a 52-47 win against Columbia Falls to move to 5-5 overall, 4-4 in the Northwest A. The Wildcats dropped to 5-7, 3-5 as they lost their fifth game in a row.
Wrestling
Frenchtown rolled to a 60-9 victory over Whitefish and a 75-0 win against St. Ignatius/Charlo. Broncs seniors Landen Stewart (103) and Eli Warner (120) each remained undefeated on the season.
Clark Fork posted a thrilling 36-30 win over Boulder. Deker Millendiu (120), Hunter Haskins (160), Silas Acten (182) and Jackson Green (205) earned pins for the Mountain Cats.
Libby toughed out a 42-32 win over Bigfork.
Thompson Falls suffered a 42-35 defeat against Boulder.
College cross country
The Montana men, running their only race before the Big Sky Conference Championships in three weeks, had a strong debut in their first-ever winter season, winning the Idaho Orchards Invitational in Lewiston over Idaho and Eastern Washington. The Grizzlies, led by a runner-up finish from Joel Mendez, had eight of the top 11 finishers. Carter Ledwith, a junior from Eastern Washington, won in 25:07. Mendez clocked a 25:12. The Montana women, with Beatrix Frissell placing third and Olivia Lackland Henry sixth, finished third behind Idaho and Washington State.
Junior hockey
The Missoula Jr. Bruins scored a 5-3 road win over the Bozeman Icedogs after blowing a 3-2 lead entering the third period. Pablo Frank broke the 3-3 tie by scoring the go-ahead goal, assisted by Liam Bland and Trevor Prince, with 4:03 remaining in regulation.
Games postponed, rescheduled
The Class AA girls basketball game between No. 1 Hellgate and No. 2 Helena Capital on Saturday in Helena was postponed "due to weather/roads," Hellgate athletic director Nick Laatsch told 406mtsports.com. A makeup date has yet to be scheduled.
The Hellgate boys basketball team will play Capital at 6 p.m. on Feb. 22 in a game that was scheduled for Saturday, per Laatsch. The game was postponed, as was the Knights' game against Helena High on Thursday, because the team was in quarantine this week after being considered a close contact with Missoula Big Sky.
The Class A No. 2 Polson boys basketball team had its game against Browning on Saturday postponed, according to head coach Randy Kelly. He said the game will be made up Friday at Browning. He also noted the Polson girls game against Browning on Saturday was postponed.