MISSOULA — City bragging rights were up for grabs Tuesday on the tennis courts at sun-splashed Playfair Park.
In the end, the Missoula Hellgate and Sentinel programs settled for a share of the mythical Class AA throne.
The Knights have never lost the girls title under fifth-year coach Brian Hanford. That streak was put in jeopardy last month when the Spartans tied Hellgate, 4-4, but Hellgate refused to relent Tuesday in posting a 5-3 win.
The Sentinel and Hellgate boys battled to a 4-4 draw, but because the Spartans beat the Knights earlier this season, they get city bragging rights. The most compelling match of the day came at No. 1 doubles, where Cody Curtis and Connor D'Angelo handed the Knights' Wyatt Brown and Henry Ledyard their first loss, 6-4, 5-7, 6-2.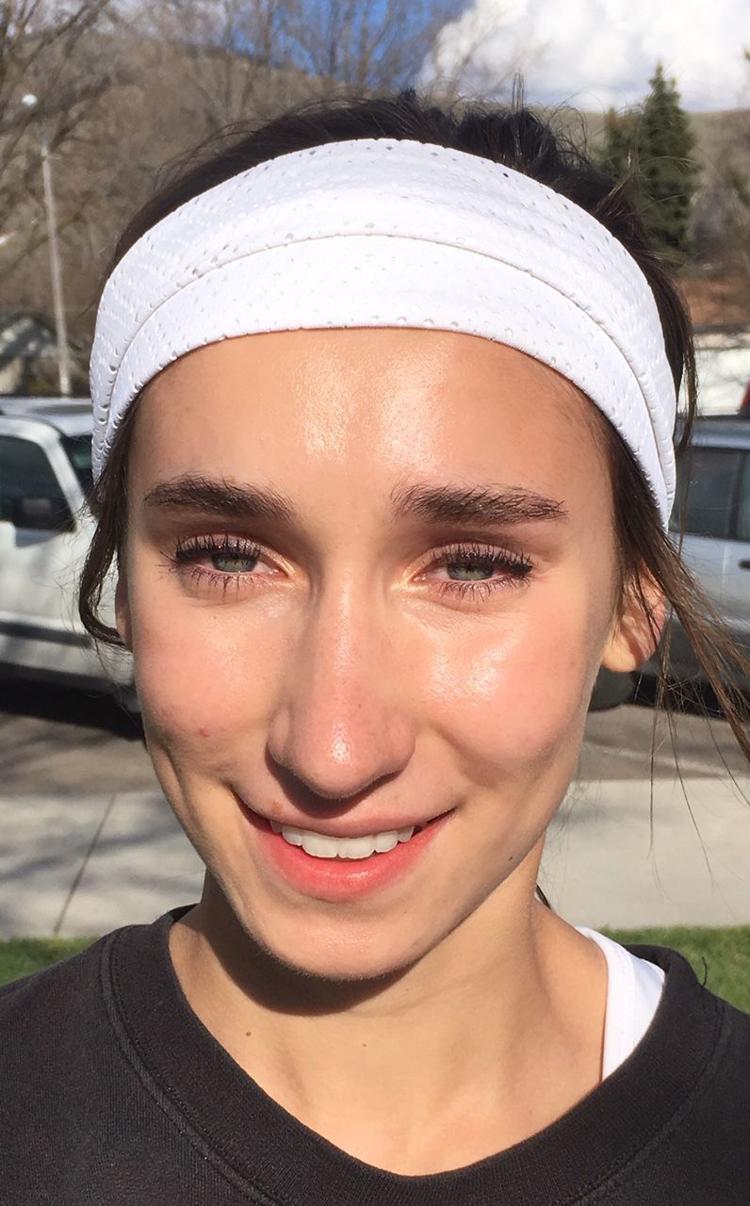 Still, Hellgate's drive to five straight girls' city titles under Hanford was most impressive from a historical standpoint. The coach has built a reputation for putting together strong doubles teams and on Tuesday his girls swept all four doubles matches.
"It means a lot to win the city title because Sentinel is a really tough rival and we went into this thinking, 'OK, this might be a tough match,'" said senior Emma Webster, who teamed with Emma Peasley for a comeback win at No. 1 doubles over Lauren and Leanna Badger, 3-6, 6-4, 6-1.
Technically the Knights need to beat Missoula Big Sky Thursday to secure an undisputed Class AA girls' city title. That seems like a strong possibility considering Hellgate already beat the Eagles earlier this season, 6-2.
Just as important right now is building momentum with divisionals set for next week in Missoula. Webster and Peasley reached the state meet last season and they're determined to make it back this month.
You have free articles remaining.
"My partner is my best friend so we work really well together," Webster said.  "Our first set was really rough today. We were falling behind. We just had to get our energy up and it worked out really good."
The Sentinel boys have legitimate contenders for state titles in singles and doubles. In singles, senior Ethan Violette of the Spartans dispatched Aaron Young Tuesday, 6-0, 6-0.
But the shot heard 'round the state was the win by D'Angelo and Curtis. They seem destined to lock up with Ledyard and Brown again next week in the divisional finals and, should things fall just right, they may see them again at state in Great Falls.
D'Angelo and Curtis went into Tuesday's match extra hungry for a big win. They had lost a three-setter to Brown and Ledyard last month and last weekend dropped a three-setter to a team from Bozeman.
"I think me and Cody were vibe-ing well and we got really excited because of the crowd," D'Angelo said. "It seems like we do really well in the first set and lose the second set and it's been a pattern like that. Then the third set, it's been a toss-up. But today we really got it going."
D'Angelo, whose team has just one more day of dual action remaining on Saturday at Kalispell, is proud of what the Spartans have accomplished under first-year head coach Kelly Crisp.
"It's been really good to grow as a team over the past couple of weeks," the senior said.