MISSOULA — Jaden Foster looked shocked and slightly upset when he heard his time after the 100-meter dash. 
Sure, he won the race handily, but Foster didn't get the time he wanted, winning at 11.23. Foster is one of three male athletes in the state of Montana who has run a sub-11-second 100, and he wanted that again, shooting for 10.78. 
"To beat the school record which is 10.85," Foster said about achieving that goal.
And though he didn't get that time, he was happy with the win which ultimately kick-started a great day for the Sentinel junior at the Greg Rice City Track & Field Meet.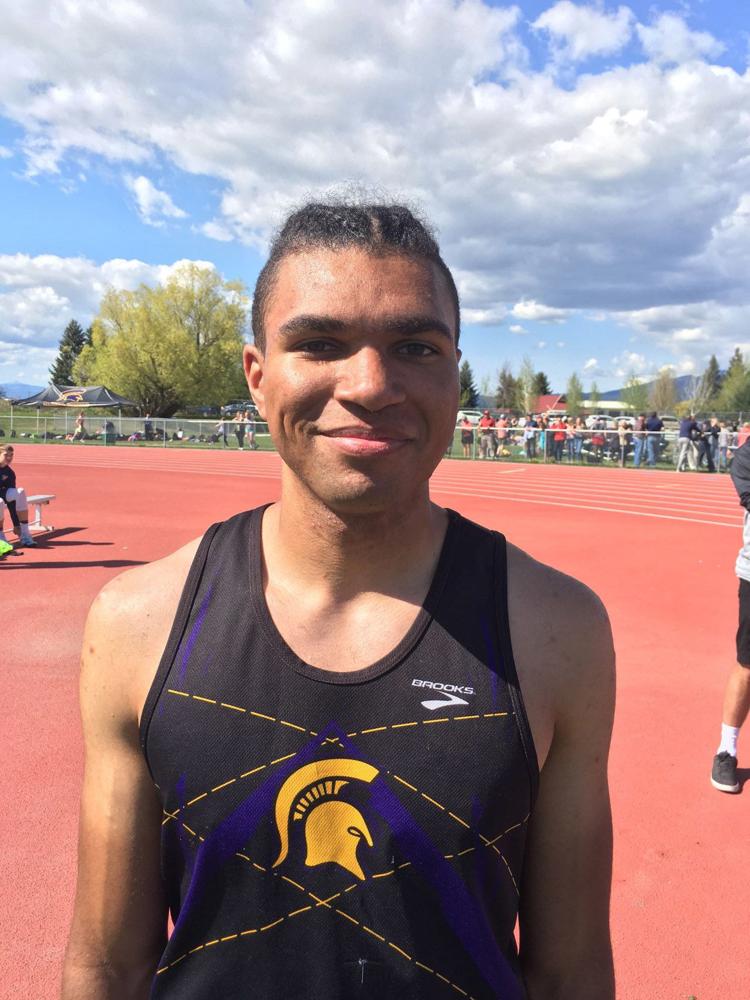 Foster won the 200 and ran a leg on both of Sentinel's winning relay teams as the Spartans won the city championship with 98 points. Hellgate was second with 50 while Big Sky finished third with 33. 
Foster's best time this year is 10.94 which he ran at the Swede Dahlberg meet in Butte. That mark ranks second in Class AA and third overall in the state, and ever since he's been chasing it again. 
"My (workouts) have definitely been better," he said about this season. "We usually have hard workouts like twice a week. Then we rest and we go again."
He added with a big smile, "I felt like Usain Bolt when I ran (10.94), that's all I really know."
Sentinel seniors Jace DeWalt and Elias Dewaters also had huge days to lead the Spartans. DeWalt, who recently committed to play football at Montana, won both hurdles races while Dewaters, also a future Griz football player, added victories in the 400, long and triple jumps. Sentinel senior Noah McNelis won the 800, senior Brock Field won the discus, senior Rylan Ortt won the javelin, junior Brandon Spencer won the shot put and junior Bryson Muchmore added a victory in the high jump.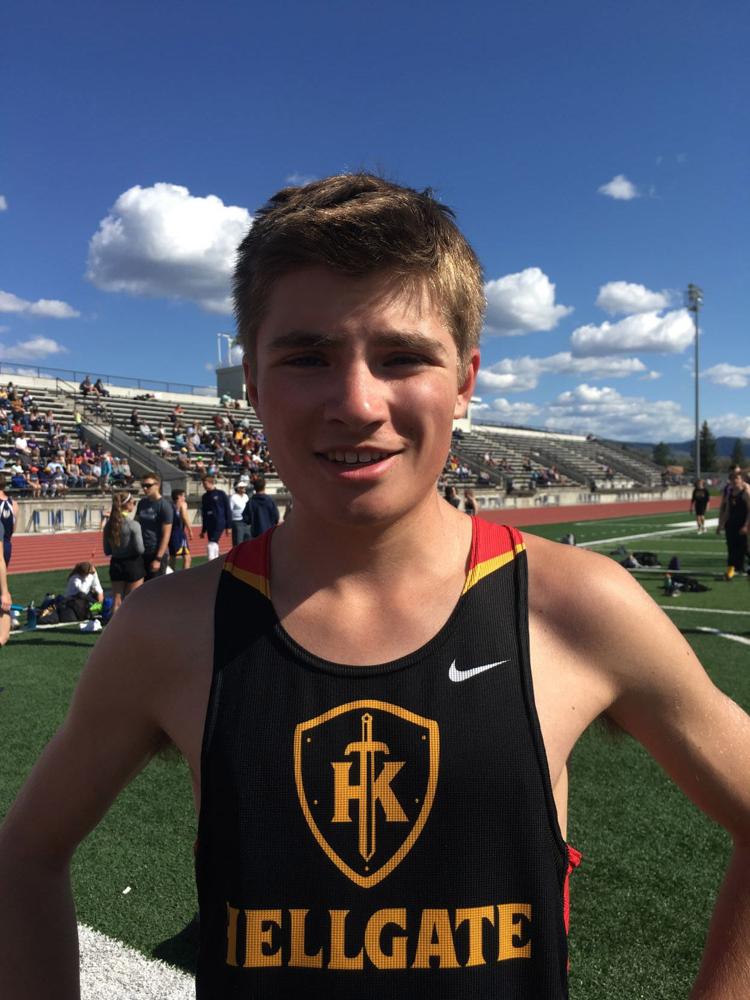 Junior Ian Curtis and sophomore Ivan Gallego gave Hellgate wins on the track. Curtis won the 1,600 and Gallego took victory in the 3,200 where he just edged out Curtis. Big Sky's lone victory came from sophomore Josh Smalley in the pole vault. 
Curtis moved into the top five in Class AA with his time of 4:30.65 and sixth overall in the state. Curtis has dealt with shin and IT band injuries in the past, but now fully healthy, has emerged as a real weapon for the Knights in the distance races. He ranks third overall and second in AA in the 3,200. 
"I think it's been a pretty great season so far. This season has been a lot better in terms of staying healthy," Curtis said. "I've definitely struggled with those for a while. It's annoying but there's not much you can do about it but it's nice to get a little bit of a break for it.
"It's awesome to be able to get some more running in."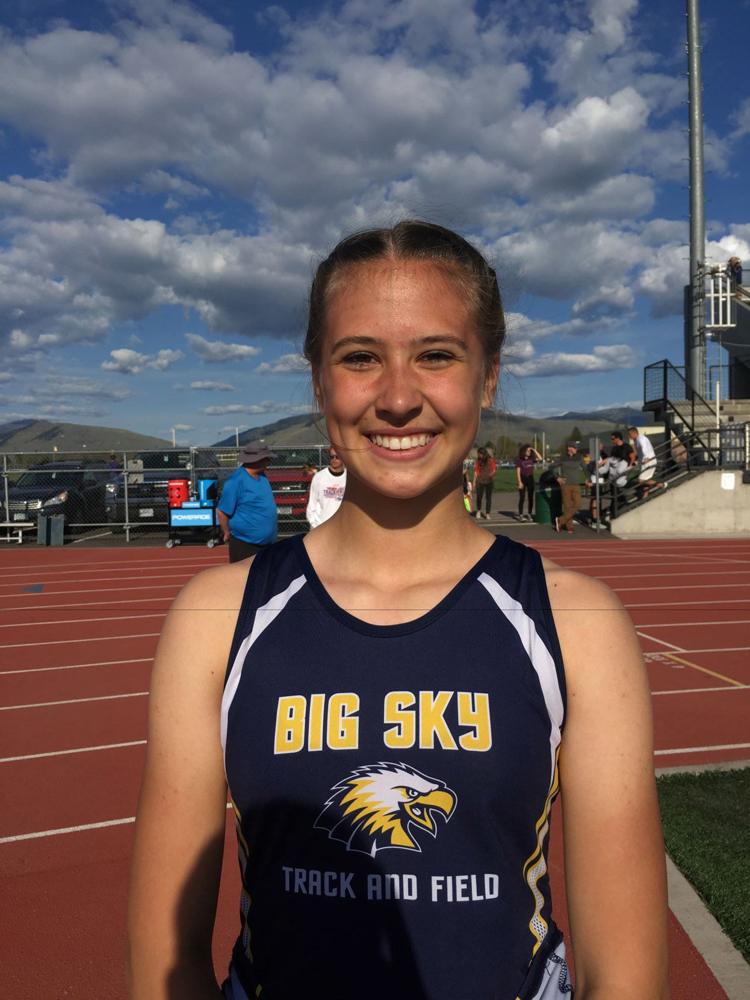 Big Sky freshman Hadlea Fred also had a strong day for the Eagles. She won the 100 and 200 and was the anchor for Big Sky's first-place 400-relay team as well. She helped lead the Eagles to a second-place team finish with 60.50 points. Hellgate took the team title at 71.67 points while Sentinel was third at 48.83. 
Fred is on the brink of qualifying for the state meet in the 100 and 200, and in her first year at the high school level, has been learning as she goes. 
"The nice weather helps a lot," Fred said with a laugh about her performance on Thursday. "High school is definitely a lot different. There's a lot more people who are really fast and competitive. Heading into state, it's all about working as hard as I can at practice and keeping my body healthy."
Hellgate swept the mid-distance and distance races, with senior Madi Provo (400), senior Elise Stearns (800), senior Ember Stratton (1,600) and sophomore Abby Kendrick (3,200) all earning wins. Four Hellgate runners scored in the 3,200. Senior Kylie Lunday won both the shot put and discus while junior Piper Pfister won the javelin for the Knights. Sophomore Gillian Sherrill added a win in the high jump. 
Sentinel senior Ashley McElmurry had another huge day as she won both hurdles and the long jump. Junior Lauren Heggen won the triple jump for the Spartans while Big Sky senior Isabella Reed won the pole vault. Both of Big Sky's relay teams won as well.