BUTTE — If everything falls into place, Angellica Street just might find herself at the U.S. Olympic Trials for track and field in June of next year.
There is certainly a lot of time before that happens, including the Class A state championships in Laurel this weekend, but the dream for the junior Columbia Falls javelin thrower is very real. Earlier this season she had a toss that went 158 feet, 8 inches — a mark ranks fourth in the nation among high school athletes according to Athletic.net.
At the 12-athlete finals in the javelin throw of the 2016 U.S. Olympic Trials, the marks ranged from 158-9 to Maggie Malone's winning toss of 199-7. Add a few more feet to her throws and Street just might find herself in the mix at historic Hayward Field in Eugene, Oregon.
"It's crazy to think about… I didn't think when I first came into javelin I was gonna be great," Street said during the Western A Divisional track meet. "And now someday I could maybe go to the Olympics or something."
For those with Olympic dreams, having a coach who has competed at the highest level of the sport helps. Street has that in Mike Lyngstad.
A native of the town, the Columbia Falls javelin coach won three Big Sky titles in the event throwing for the University of Montana in the late 1960s. He also holds the record in the event, tossing a javelin 245-8 in 1969. The javelin has since been redesigned, but his mark is one of the oldest in the Big Sky record books.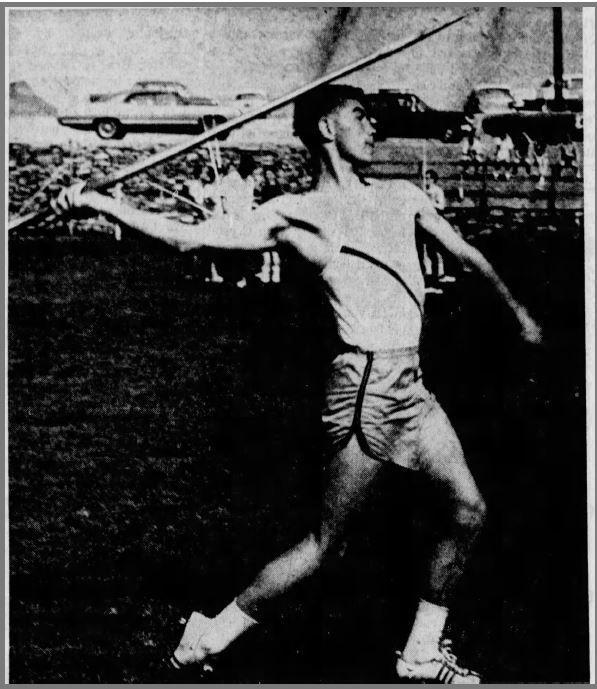 After his Griz career, Lyngstad then spent time with the U.S. Olympic Track and Field team though never made the games himself. Once his competitive days were over, he switched to coaching, and Street is his latest protégée.
"She doesn't get too high, she doesn't get too low. She's a very even keel," Lyngstad said. "She's got a great personality for track and field. She gets embarrassed talking about herself; that's the kind of person she is."
Street has been an attentive pupil for Lyngstad, and she credits him with much of her success. One of the biggest things he's given her? A different throwing technique that is not particularly common in the United States.
The Montana track legend has Street throwing in what has been termed the "Finnish" or "European" style of javelin tosses.
It focuses on speed and using the entire body, while the "American" way is based on brute strength. The technique was taught to Lyngstad by legendary former Griz coach and athletic director Harvey Lewis, who was the head track and field coach during his time at Montana.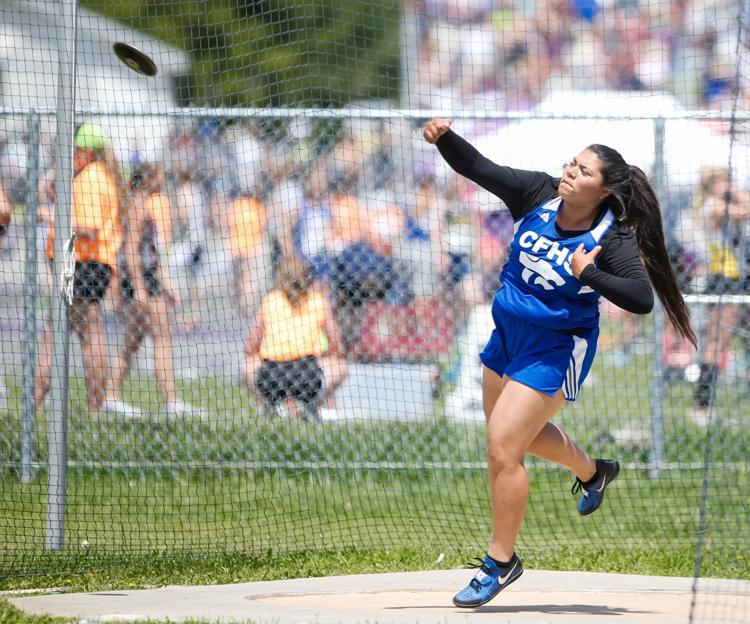 The style has worked well for Street, though she readily admits there is plenty to improve on. Even so, she's picked the style up quickly and finished third at the Class A state championships her freshman season in 2017. She was even better last season, winning the state meet with a season-best throw of 147-7. That mark was the 16th best toss in the nation and also a Class A record.
Far surpassing anyone in the Treasure State (all-class, the next closest female thrower is over 12 feet behind her best), Street has a different set of competition now.
"I've been trying to compete in the spots for the U.S. compared to our meets here in Montana," Street said. "So it's a little crazy to think about competing against people you don't even know or see."
Heading south this summer for a throwing camp on the campus of Texas A&M, the world has started spin a little faster for Street. The recruiting letters, emails, and calls from coaches across the country have started to come in as others have begun expressing interest in seeing Street compete at the college level.
With Montana being one of 18 states to have sanctioned high school javelin, there is a bit of an advantage for athletes from Big Sky Country simply because they can compete in the sport here. The goal of reaching that level is certainly in Street's head, though she says the plan is to wait a bit before selecting a place to continue her career.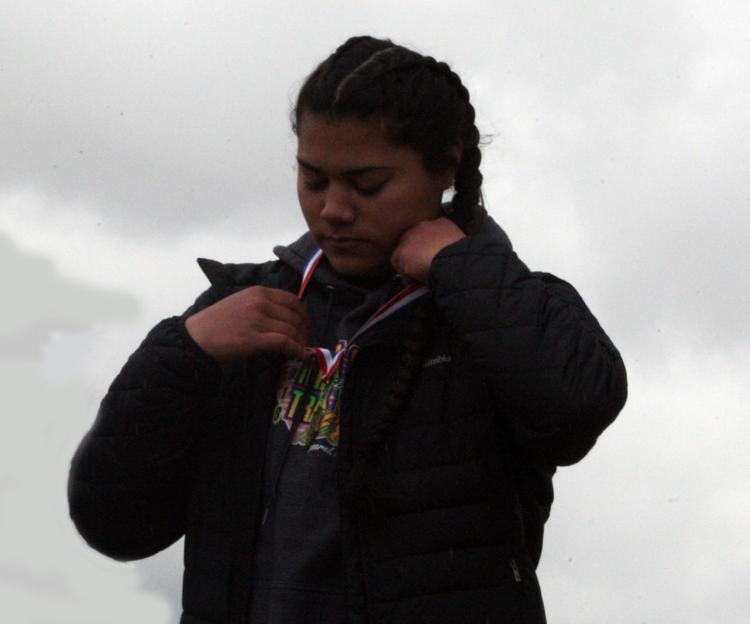 The heights that the junior from Columbia Falls could potentially reach are incredible, though she has remained incredibly humble as her star has risen. But as her javelin coach mentions, the United States has not won a javelin medal at the Olympics since 1972.
In 2016, the lowest mark in the finals of women's javelin at the Olympics was just over 189 feet. Starting to hit marks approaching that in a year or two is hardly out of the realm of possibility.
"If she adds 15 to 20 feet, she could actually be making Olympic qualifying in an Olympic year," Lyngstad said. "That would be really something."
Difficult, but hardly impossible.
Or, as Street would put it, just a little bit crazy to think about.