BOZEMAN — Sports is nothing if not about people. And numbers.
To that end, we bring you the Underriner Motors 406mtsports.com 2017-18 Year In Review for high school sports in Montana, by the numbers:
2,106: Total receiving and rushing yardage amassed by Billings Senior standout Gabe Sulser in his final season en route to winning Gatorade Montana Football Player of the Year.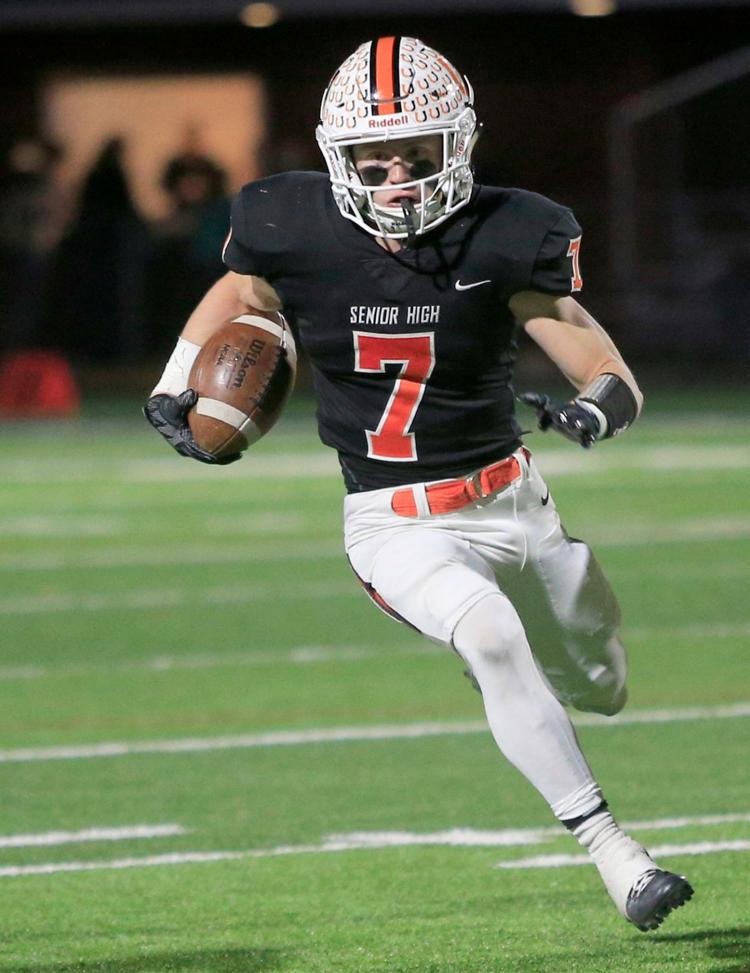 2019: The year Belgrade moves up to Class AA, making the Panthers the first school in Montana history to compete in all four classes.
1,700: Career points reached by Anaconda's Braxton Hill in early February, breaking the school mark set by Ali Hurley.
506: Dual-meet victories under the watch of 32-year Sidney wrestling coach Guy Melby.
300: Career victories amassed by 14th-year Frenchtown softball coach Eli Field after a win on April 28.
217: Wins amassed from 1978-2003 by legendary Miles City football coach Ed Rohloff, who died in the autumn.
153: Career touchdown passes for Westby-Grenora state-champion quarterback Jeremiah Paine, a 6-Man football record.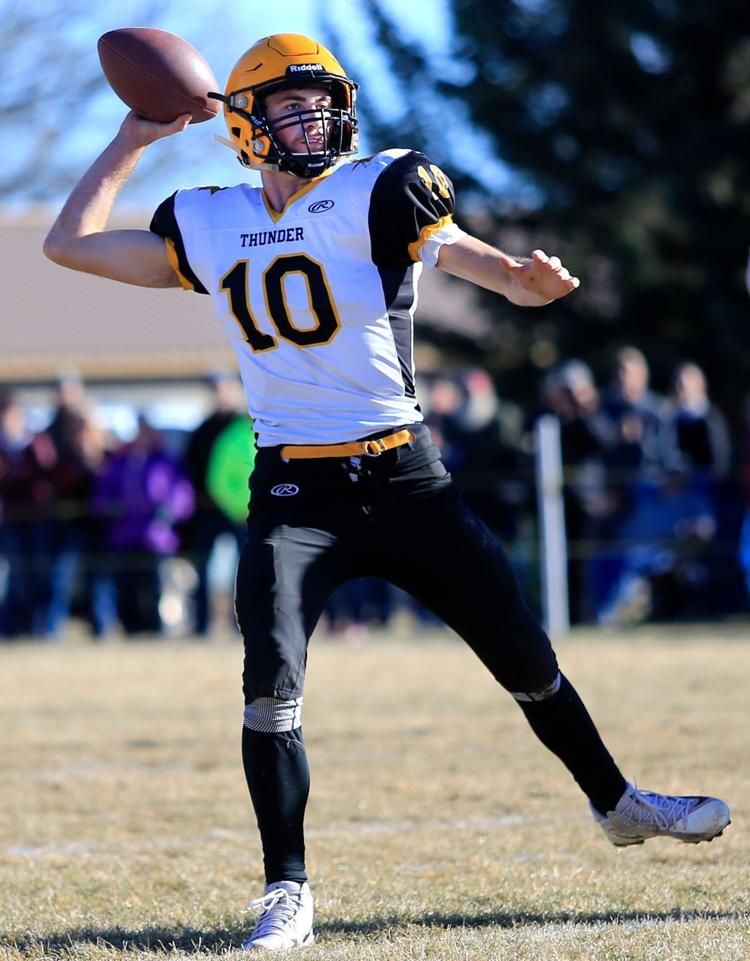 145: Victories accumulated by retiring Billings Skyview head football coach Ron Lebsock since the Falcons began playing in Class AA in 1986.
134: Final two-day score by Libby's Ryggs Johnston at the Class A state golf tournament, breaking the event record.
133: Billings West golfer Joey Moore's two-round score at the Class AA tournament the same weekend, also a record.
83.3: The Scobey football team's average points per game after its first three outings.
53: Years coaching track and field at Missoula Hellgate by retiring Ron Jones, who turns 76 in September.
51: Strokes the Sidney girls golf team finished ahead of their next closest competition in winning their second consecutive Class A crown.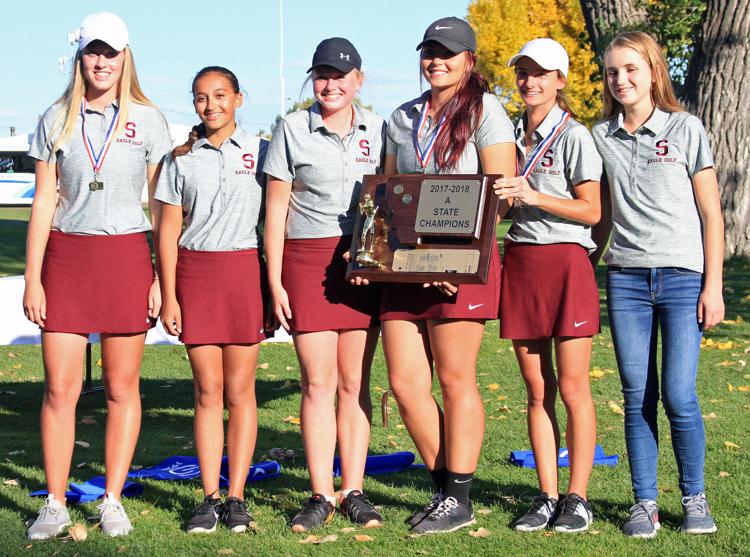 51: Points scored by Isaac Bell of Chinook on Feb. 1, most by a male or female basketball player in Montana this past season.
50: Average margin of victory during the regular season for the Box Elder girls basketball team, which won its first Class C championship in 20 years.
49: Consecutive conference victories for the Helena girls soccer team until suffering a loss to crosstown rival Capital; the Bengals, winners of six consecutive league titles, still won their second straight state crown.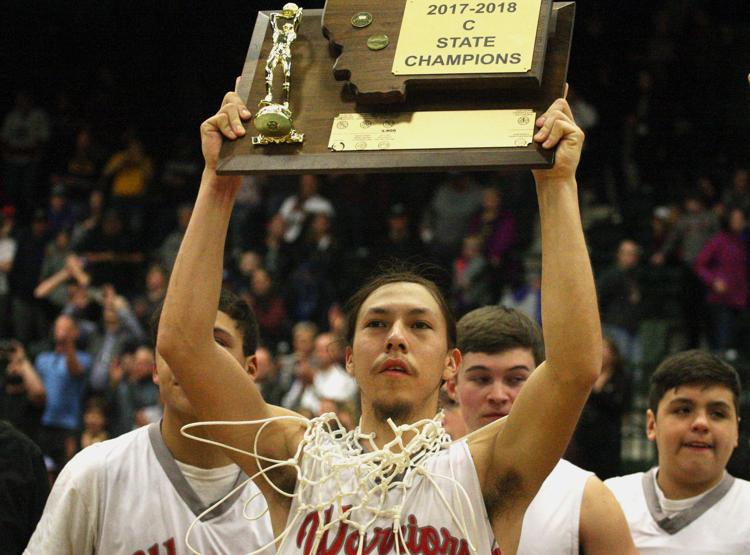 48: Winning streak for the Arlee Warriors boys basketball team, which won its second straight Class C title in March.
48: Wins against no losses on the wrestling mat for Great Falls' Jordan Komac.
45: Points scored by Corbin Wood in leading Ennis to the Class C state track and field championship.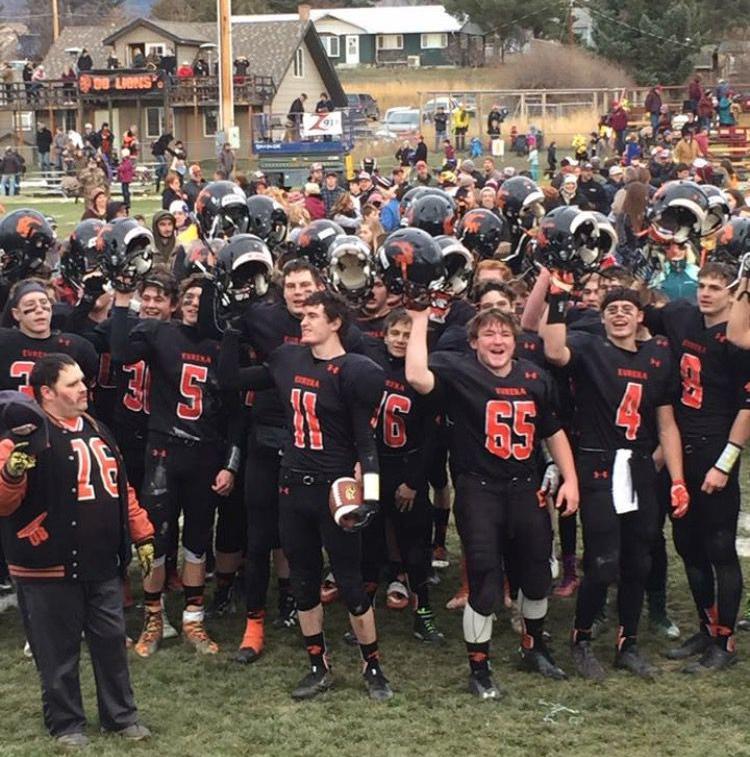 44: Points averaged by Eureka football team in winning its second consecutive Class B state title and increasing its winning streak to 20.
43: Consecutive losses endured by the Missoula Hellgate football team, including 10 in 2017.
40: Miles on Interstate 90 from St. Regis to Mullan, Idaho, where the Montanans will travel to practice and play as part of a new football co-op.
39: Years between Class B state championships for Three Forks, which went undefeated (26-0).
37: National ranking for the Kalispell Flathead wrestling team, which had 15 placers en route to the Class AA state championship.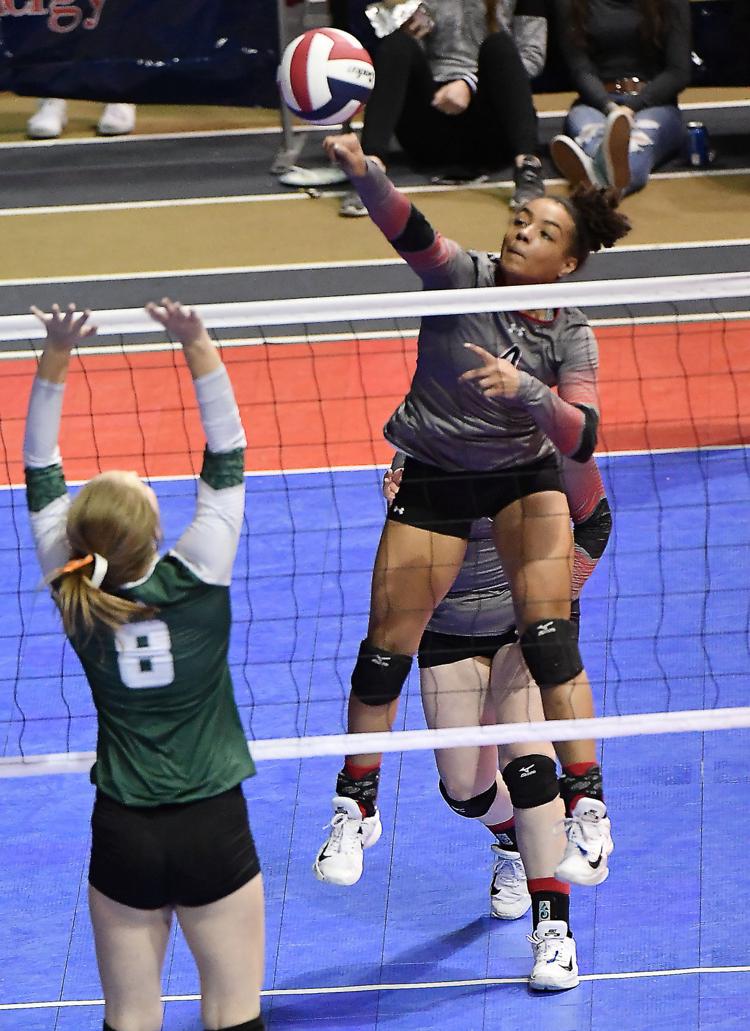 33: Matches without a loss for the Huntley Project volleyball team, which won its 10th Class B state title and finished unbeaten for the third time.
33: Goals scored during the soccer season by Kalispell Glacier senior Cadie Williams, including six against Missoula Sentinel.
26: Winning streak by the Billings Senior football team, which won its second consecutive Class AA title in 2017 after waiting 37 years between crowns.
24: Combined state cross country championships won under 45-year Kalispell Flathead coach Paul Jorgensen, who retired in December.
23: Years separating a football playoff meeting between Missoula schools when Sentinel toppled Big Sky in the snow in November; the previous time was the 1994 state championship showdown between Big Sky and Hellgate.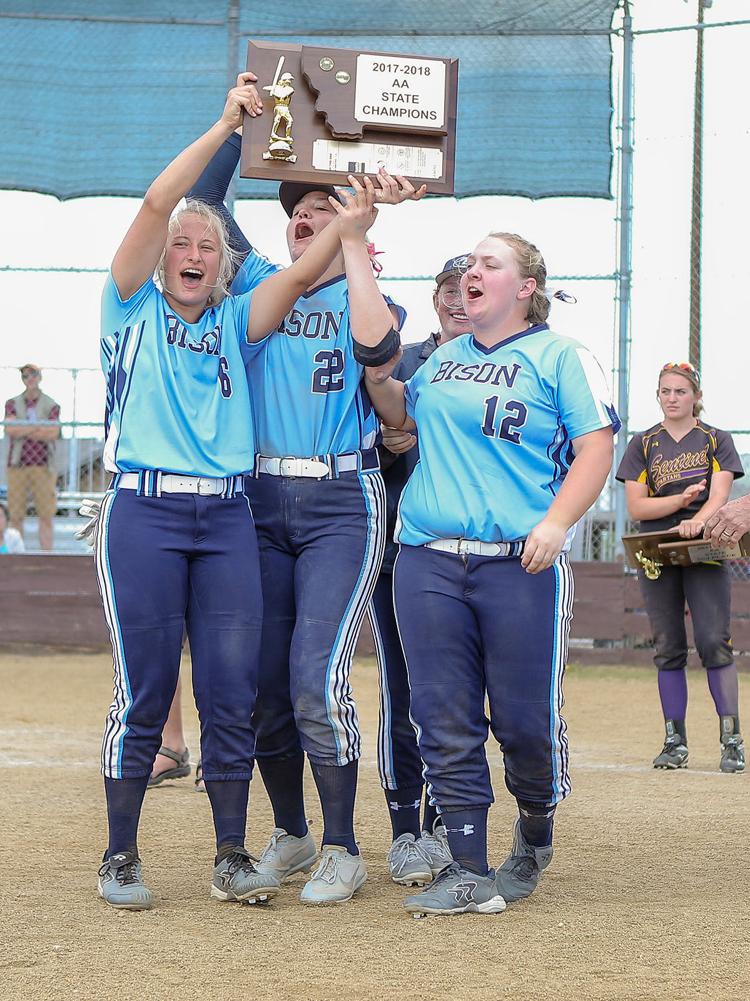 22: Victories without a loss for the Great Falls softball team, making the Bison the first in Class AA history to finish unbeaten.
22: Years between football playoff victories for Glendive, which ended the drought by defeating Laurel in late October.
17-0: Height cleared by Sidney pole vaulter Garrison Hughes, believed to be the best ever by a Montana high schooler.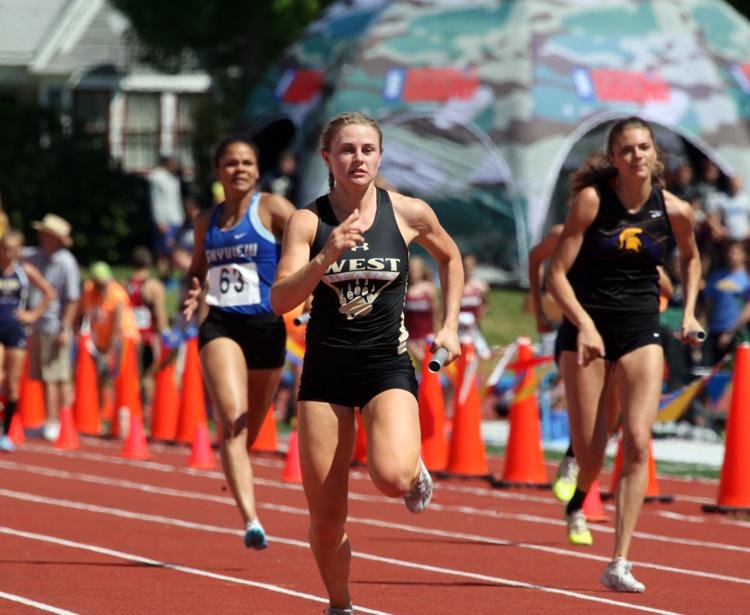 14: Gold medals won by Billings West sprinter Maddie Brockel in track and field over her four years, including four in the 200 meters. 
12: Years since a team other than Malta or Fairfield had won the Class B girls basketball title until Three Forks did it this year.
11: Individual state titles won by Bigfork distance running standout Bryn Morley, including eight in track.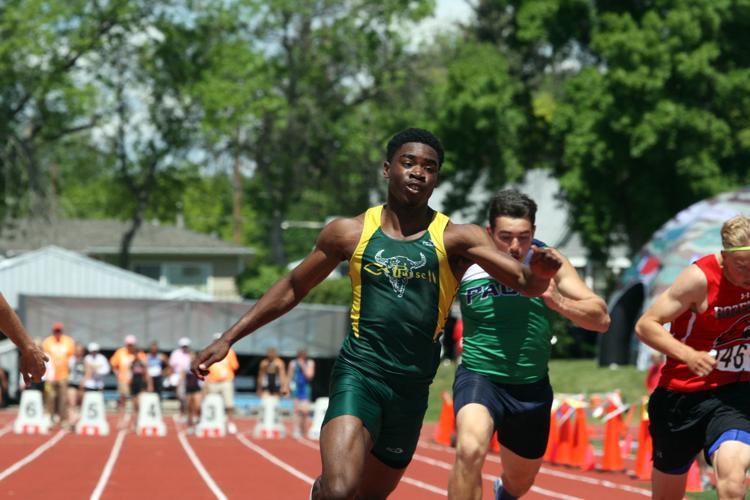 11: Consecutive state championships won by the Bozeman girls cross country team.
10.5: Time for Damien Nelson of Great Falls CMR in the 100-meter dash, an all-class record.
10: Consecutive state championships won by the Bozeman boys cross country team.
10: State softball championships for Florence since Class B/C was created 20 years ago.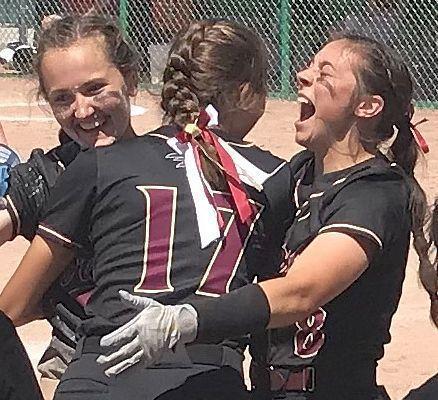 9: Football games in western Montana cancelled Sept. 8 due to smoke from forest fires.
9: Total career all-state citations for Underriner Motors 406mtsports.com Female Athlete of the Year Kamden Hilborn of Helena -- four in track, three in basketball and two in soccer.
8: Total state championships won by Kalispell Glacier distance runner Annie Hill in track and cross country.
7: Bozeman girls cross country runners to finish in the top 15 and give the Hawks their 11th consecutive Class AA crown.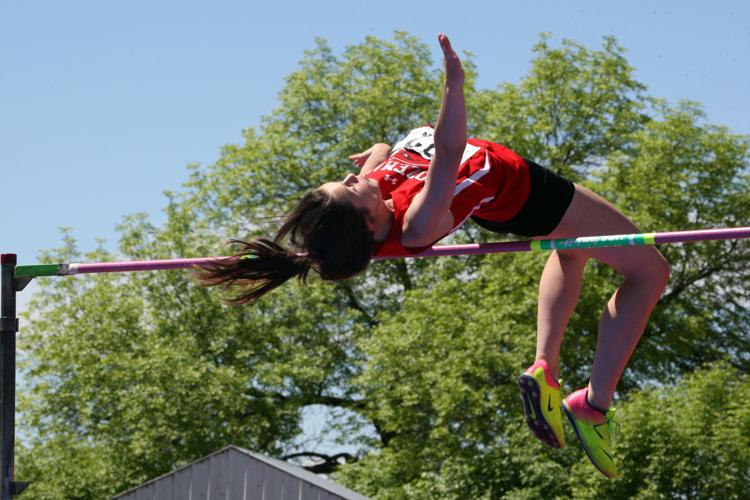 5-10: Height cleared by Bozeman high jumper Lucy Corbett, which ranked sixth nationally at the time.
5: Consecutive state titles by both the boys and girls swimming teams at Missoula Hellgate.
5: Overtimes played in the two games between the Hardin and Billings Central boys during the regular season, each winning once; Hardin topped Central 47-43 in regulation to win the Class A championship.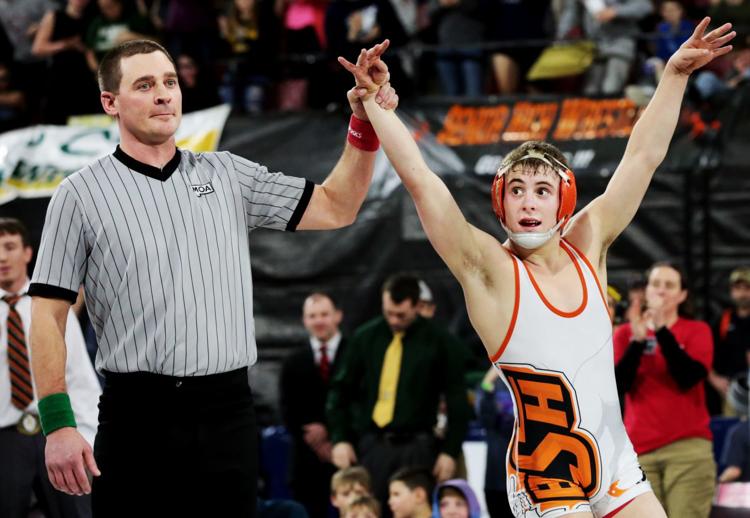 4: Class AA state wrestling titles won by Charlie Klepps of Billings Senior, making him the 32nd Montanan to accomplish a four-peat.
4: Class AA football games cancelled on Sept. 15 due to undisclosed threats received by Flathead Valley schools.
2: Girls competing against each other on the wrestling mat at state for the first time in history, with Chinook freshman Rebecca Stroh pinning Jefferson's Emma Brown; Stroh also became the first girl to make all-state in Class B/C, finishing sixth.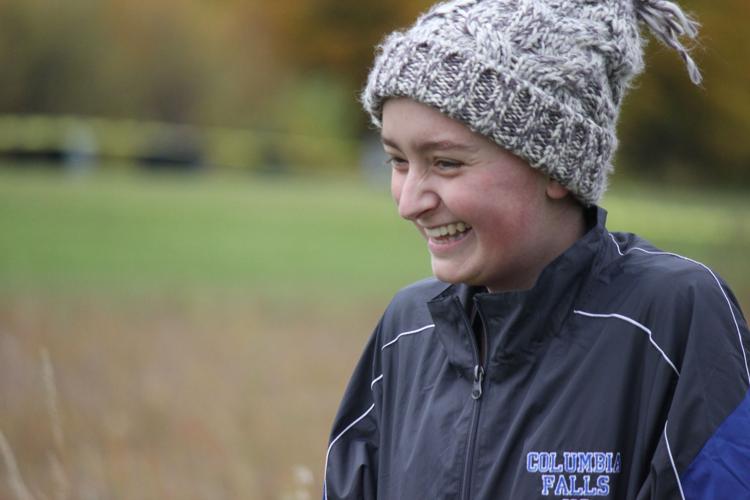 1: Place in the hearts of athletes, coaches and spectators across Montana for Kimberly Peacock, the Columbia Falls cross country standout who continues to battle leukemia.