MISSOULA — Two of the three Missoula-area Class AA high schools will soon be looking for new varsity head volleyball coaches.
Missoula Sentinel's Erin Keffeler and Missoula Hellgate's Matty Hancock each have resigned from their post. Sentinel Athletic director Dane Oliver confirmed that Keffeler had stepped down in a text message on Thursday evening. Keffeler, who spent seven years at Sentinel and won two state titles, was not immediately available for comment.
Hancock, who just finished his third season as head coach at Hellgate, confirmed his own resignation to pursue opportunities within his career.
"I am going to miss those relationships I built with those girls," Hancock said. "Coming from a program that was never really winning anything to just making them believe they can do and watching them to succeed at that was special."
You have free articles remaining.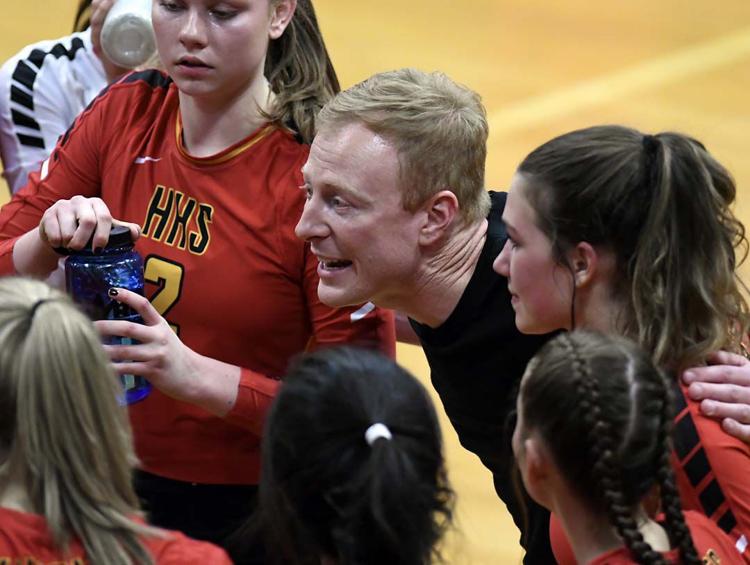 Hellgate went to the state tournament once under Hancock in 2018, a berth that came after a thrilling win over Sentinel in a playoff. Hancock said that win was his favorite memory during his time coaching the Knights.
Keffeler made the state tournament in six of her seven years, reaching the state title match three times. Sentinel won back-to-back state titles in 2016 and 2017. Keffeler compiled a 12-9 record at the state tournament over seven years.
"Coach Keffeler's dedication to the development of a first class volleyball program will be sorely missed. Her teams played with passion, execution and a team-first mentality," Oliver messaged. "Most importantly, Erin developed young ladies who excelled not only on the court, but in the classroom and amongst the community. We cannot express how much we appreciate all she has done for the Sentinel Volleyball program."