MISSOULA — After getting swept by Missoula Big Sky on Sept. 28, the Missoula Sentinel volleyball team did some reflecting.
The loss dropped them to 2-7, with a 2-3 mark in the Western AA.
Fast forward to this week. The Spartans are 7-3 in the conference and 7-7 overall. They took a load of momentum into the Missoula County Public Schools Invitational Thursday where they posted a close win over a strong Class A squad in Corvallis, forged a split with Florence and then earned another victory over Libby.
So what exactly has changed for Sentinel?
"We had a lot of communication troubles and didn't have a lot of experience working with each other," junior middle hitter and captain Sierra Dennison said. "I think that compared to teams that I've played with in the past, this one specifically we've just been finding our chemistry really quickly, getting to know each other well and just playing good volleyball and having fun."
Team building exercises have been instrumental for coach Erin Keffeler. Last year the Spartans had 11 seniors on their varsity squad, with eight on this year's team. With only a few roster spots to go around, many of the upperclassmen are only getting their first taste of varsity this season.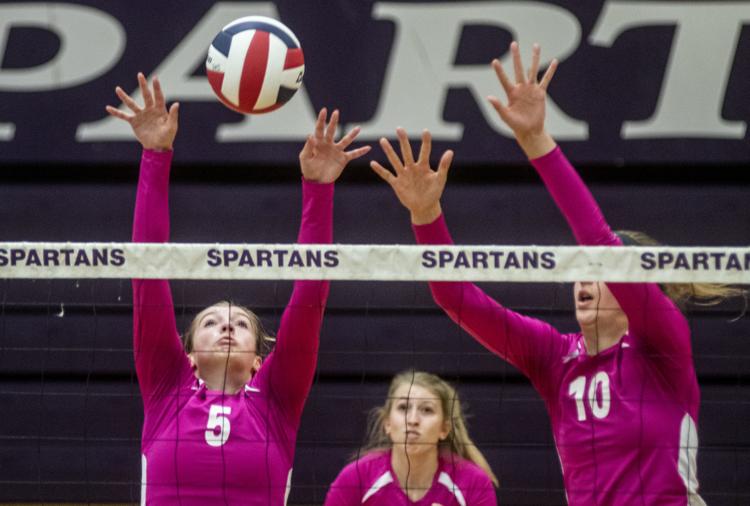 There have been growing pains — the early season struggles attest to this — but Keffeler and the players have started to see them fit together well. In fact, that was the basis of another team-building activity this week.
The sixth-year coach cut up poster board into puzzle pieces and distributed them to her team. She had her players cut out words, pictures and phrases from magazines about themselves and they plan to glue them together each week.
Hence, the glue. It's more than just a buzzword or something the team says during the middle of sets to pick themselves up. They really are gluing themselves to the rest of the team.
"We've grown stronger as a team on and off the court, and we've come to know that as our glue," Dennison said. "That can mean that anything like talking, communication, trust, confidence, anything like that. It's just like how we trust in each other and keeping, sticking together as a team."
You have free articles remaining.
Keffeler calls volleyball the "ultimate team sport" and communication is a huge part of that. Players have to have a deep inclination of what the rest of their teammates are going to do at any given moment on the court.
If someone does not make the correct call, that's going to cost them a point.
"Even though we have a lot of talent, talent doesn't work by itself," Keffeler said. "You have to bring the energy behind the talent, you have to make things happen on the court and we have to stick together as much as possible … I'm proud of them definitely on the changes that they've made, the changes we've made as a group."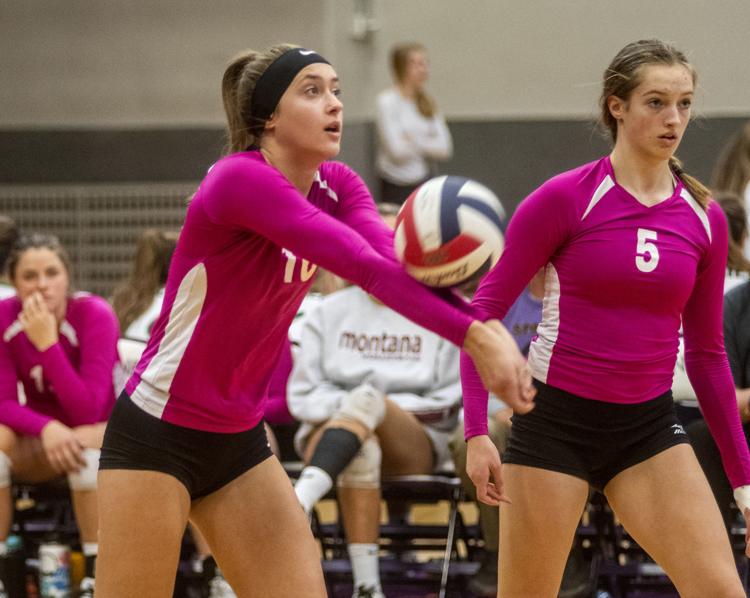 As the team has gotten better in a lot of areas, individual play has improved as well. Senior libero Olivia Cady has been impressive, as has sophomore setter Paige Sawyer, who is in her second year of varsity play.
Outside hitter Sheridan Schweyen — the younger sister of former Sentinel standouts and current Lady Griz basketball players Jordyn and Shelby — has been strong as well. The front line has been altogether impressive and registered 14 team blocks on Tuesday's revenge win over Big Sky.
That, particularly, was a game the entire team was looking forward to.
"After that first loss we were so stressed and we were like, we need to show them who we are," Schweyen said. "We came back in that game and showed them what kind of team we are and how much we've come together since then."
Watch the Spartans on the court for a few minutes and that's not hard to see. The communication is clear, there's no bad body language if they give up a point or two, players are not getting down on themselves.
Room for improvement always exists, but with four regular season matches left, the Spartans are simply focused on making it to the state tournament. And they know exactly what that will take.
"Consistency's good, the more we work on that and the smarter we are playing, the better are chances are that we get there," Keffeler said. "So, the potential is there, it's just how strong can we make our glue? How strong can we stick it together?"