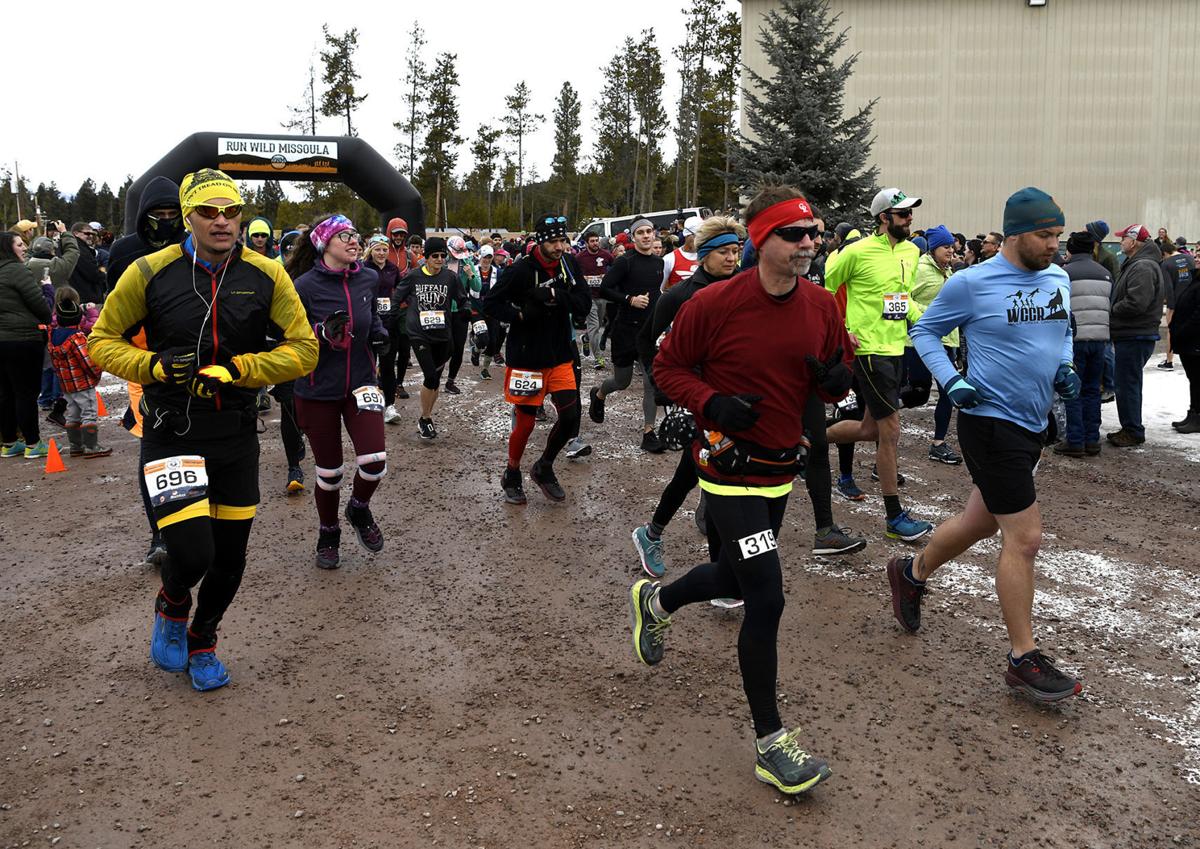 MISSOULA — It's no joke, the Snow Joke Half Marathon is going virtual in 2021.
The 42nd-annual race in late February will be held as a virtual race instead of an in-person event this winter because of the coronavirus pandemic. The race has routinely drawn about 700 participants to Seeley Lake in recent years and has never been canceled because of winter weather conditions.
"Given the current state of the pandemic and some of the uncertainties surrounding spreading at events and just the community of Seeley Lake and bringing people all over the state there, we determined it's safer for everyone to host it virtually this year," said Ashley Cossairt, interim executive director of Run Wild Missoula, which helps produce the Missoulian event.
Registration for the race opens Jan. 4 at RunSignUp.com/SnowJoke. The early-bird cost is $30 per person from Jan. 4-18. The participation cost raises to $40 on Jan. 19.
This year's race will still be 13.1 miles. Participants will be able to run wherever they want to, doing their run on Feb. 27 or Feb. 28, the weekend the in-person race was scheduled.
Runners will self-report their times online. All participants will receive race swag and the top three male and female finishers will receive additional swag, all of which is still to be determined.
"The Snow Joke has a history of outlasting everything," Cossairt said. "Whether it's below zero or a rare 50-degree day in February, the Snow Joke always happens. To know it's still happening this year safely from the confines of your own home or around your own neighborhood, it's still a safe way to participate and make your own quirky course."
A portion of the race proceeds will go to the Seeley Lake Elementary Outdoor Education Program.
Bob Ward's is the presenting sponsor of the Snow Joke Half Marathon. Race sponsors are Blackfoot, Missoula Electric Co-op and Cory's Valley Market. Other sponsors are Park Side Credit Union, Double Arrow Lodge, The Filling Station, Pathfinder, Lindey's Prime Steak House, Citizen's Alliance Bank, Pattee Creek Market and Seeley Chicken Coop & Lounge.
The Snow Joke Half Marathon is planning to return to being an in-person event in February 2022.
Frank Gogola covers Griz football and prep sports for the Missoulian. Follow him on Twitter @FrankGogola or email him at frank.gogola@missoulian.com.