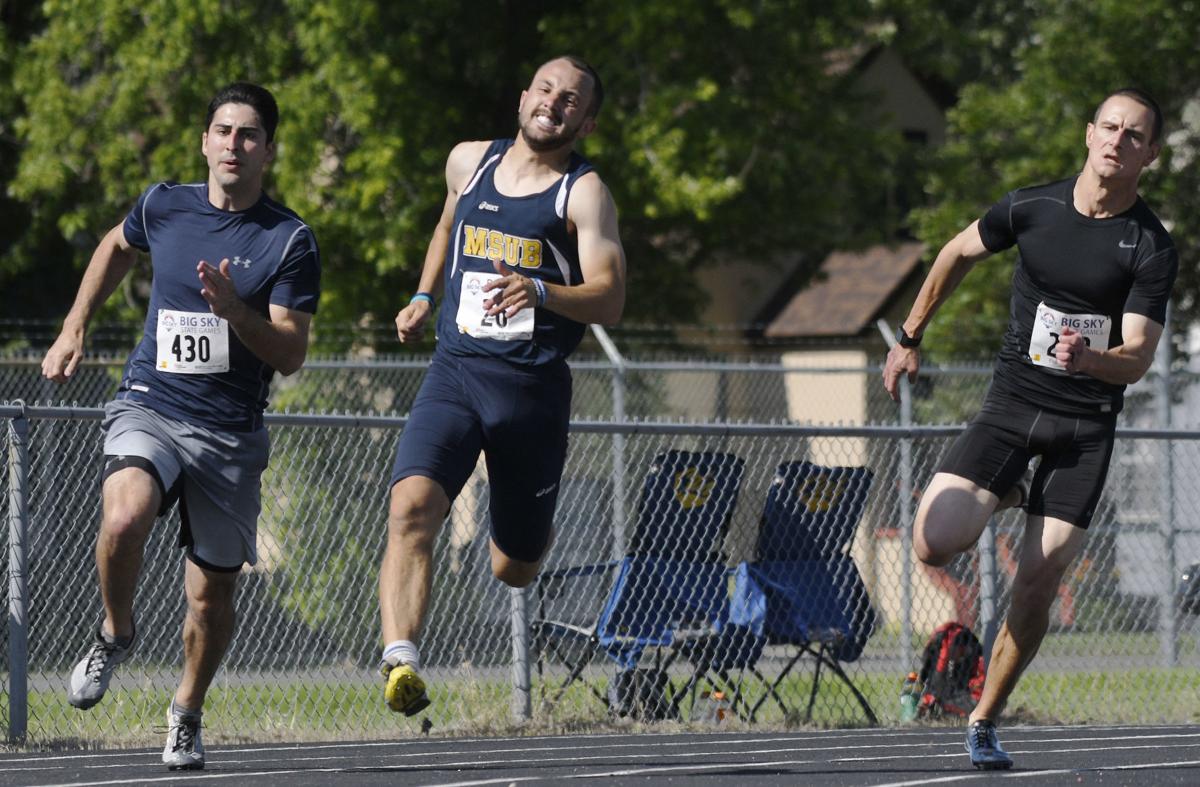 BILLINGS — The tradition of Montana's Big Sky State Games is scheduled to continue this summer.
In a press release Monday morning, it was announced that while sign ups had been delayed due to the novel coronavirus, registration for the 35th annual Big Sky State Games was underway.
Most sports will be held July 17-19 in Billings. Sports, event locations or divisions may change, and if so updates will be posted at bigskygames.org.
For information or to register, visit bigskygames.org, or one can call 406-254-7426 with questions.
"We are so excited we are able to hold an event for the Billings community and state of Montana," first-year BSSG executive director Liana Susott told 406mtsports.com. "We are doing it in a responsible way and to keep everyone safe."
The opening ceremony is July 17 at Wendy's Field at Daylis Stadium. More details of opening ceremonies, including who the special athlete/torch lighter is, will be announced soon said Susott.
Susott did say opening ceremonies will be "modified to reduce the number of people in one area."
Opening ceremonies will include the popular Montana Mile and the torch lighting. The Soaked Run won't be part of opening ceremonies and will either be canceled or postponed said Susott.
All ages and abilities can participate in the grass-roots event. The majority of the BSSG sports have a July 1 registration and T-shirt deadline. Registration by July 1 is encouraged by the BSSG to ensure the best price.
Adjustments have been made to the schedule for indoor sports such as basketball, volleyball and ice hockey, because of the virus.
The BSSG also announced the schedule details for other sports that are traditionally not held during the main weekend of competition.
Basketball, which annually has the highest participation numbers of any sport the BSSG offers, and volleyball will now be held outdoors. One reason for the switch is the risk of spreading the virus is greater indoors, and another was when a decision had to be made on the status of the BSSG there were availability questions on venues, said Susott.
"We felt going outdoors was the best option to hold our events for basketball and volleyball," Susott said.
Events that fall outside the July 17-19 dates include (all Billings locations unless noted):
• Basketball, which will be held in conjunction with the Big Sky Ballin', Above the Rim 3 on 3 basketball tournament Aug. 8-9 at the Shrine Auditorium parking lot;
• Volleyball, which will be outside in a grass format. Grass quads will be held July 17-19 and doubles/triples July 25 at Rose Park;
• Ice Hockey has moved to a summer event Aug. 21-23 at Centennial Ice Arena;
• Archery, June 27-28, at Blue Creek Sport Shooting Complex;
• Equestrian Horse and Pony Show, July 11-12, at MetraPark;
• Summer Biathlon and Mountain Bike Biathlon, July 12, at Crosscut Mountain Sports Center near Bozeman;
• Swimming, July 10-12, at Helena (although not confirmed at this time).
• Golf Juniors Individual, July 13, at Lake Hills Golf Course;
• Shooting, 5-Stand, Sporting Clays, Skeet, July 11-12, at Blue Creek Sport Shooting Complex;
• Shooting, Cowboy Action and Wild Bunch, July 25-26 at the Billings Rod & Gun Club;
Speed Climbing will be a new sport offered this year and be contested July 18 at Steepworld.
Susott added that the track and field competition, normally a two-day event, will now be spread over three days July 17-19 at the Billings West track to aid in social distancing efforts.
Some events are still planned for indoors, such as arm wrestling, bowling and billiards, said Susott.
The status of the martial arts events is still in question at this time, due to the fact that these sports are traditionally held indoors and social distancing concerns due to the type of competition.
The only summer sport to officially be canceled at this point is skateboarding, and that was a decision based on finances and participation numbers, and not COVID-19 related, said Susott.
Some BSSG spring sports — such as dance, curling and indoor soccer — were canceled due to the pandemic.
Ice hockey, another spring sport, has been rescheduled and Susott said figure skating will be held in Cody, Wyoming, in October, although the date has yet to be determined.
BSSG said in the release the organization is "working to balance competitive drive, healthy sport, and personal responsibility" for this year's event.
When planning events, the BSSG said the organization is following Gov. Steve Bullock's directive for Phase 2 of the reopening of the state, and guidelines issued by both the Centers for Disease Control and Prevention and the Yellowstone City-County Health Department. It is important that those involved, including participants and spectators, "realize it is their responsibility for keeping themselves safe by adhering to the guidelines," the BSSG noted in the release.
Following are the general guidelines released by the BSSG for this year's event:
• Don't compete or spectate if you are sick; stay home and out of public places;
• Wash your hands or use hand sanitizer before and after competing and/or spectating at an event;
• Maintain 6 feet physical distancing while spectating;
• Some events, by their nature, do not allow physical distancing; understand the inherent risks of entering those events;
• Wear a cloth mask when at indoor events as a spectator;
• Wear a cloth mask when required in a few of the BSSG events. Other times, feel free to wear a cloth mask for any event.
Susott said that equipment will be sanitized before and after each game or competition during an event. The BSSG will ask fans to bring their own masks for indoor events, but will provide masks for spectators at indoor events if needed.
Most years, approximately 10,000 people enter the competition. While not sure how many people will register this year, BSSG officials felt it was important to continue the tradition.
"We want to provide an opportunity for people to get out and be active in a safe way," Susott said. "We are prepared to have lesser numbers, that's fine, but our goal as an organization for Montana Amateur Sports is to provide healthy and active lifestyles for all ages and abilities. We just want to help Montanans to stay active."
Be the first to know
Get local news delivered to your inbox!