Professional athletes. Public safety officials. Disney princesses. Parents.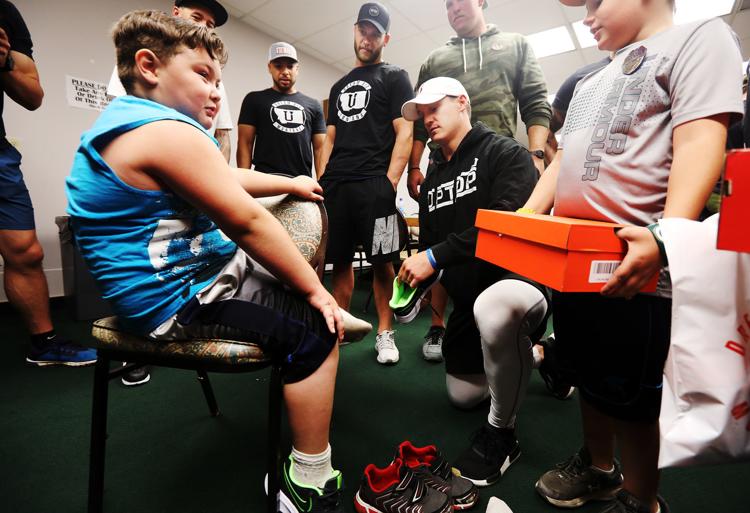 These were just some of the potential role models present Friday during the second annual Dream Big Montana Experience, a two-day series of events aimed at inspiring and supporting kids to chase their dreams.
Hosted by the Colt Anderson Dream Big Foundation, this year's Dream Big event included a gala fundraiser, sports skills camp, family fun day and live music in Uptown Butte.
"We just wanted to do things bigger and looked to make things better," Colt Anderson said of this year's event. "It's all about inspiring the kids."
The Dream Big festivities kicked off Thursday night with a fundraiser gala at the Copper King Hotel, where over $100,000 was raised for the Colt Anderson Dream Big Foundation.
The foundation, run by Anderson and his wife, Keelie, provides resources and opportunities for Montana kids in hopes of empowering and motivating them to work hard for their dreams.
After the Thursday night gala, the Dream Big event continued Friday, opening with the skills camp at Butte High School.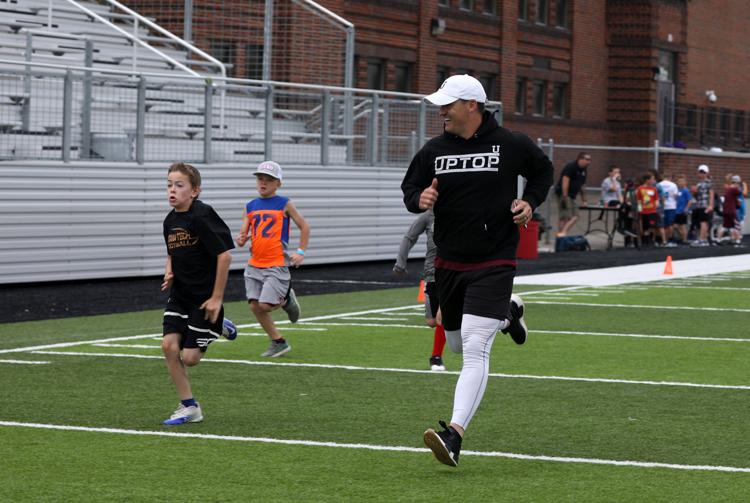 For two hours, over 400 boys and girls sprinted through cone patterns, jumped onto boxes, worked on their six-pack abs, tested their 40-yard dash times and received tips from high-profile athletes from the high school, college and professional levels.
Two of those athletes were NFL football players: Ryan Jensen, a center for the Tampa Bay Buccaneers, and Conor McDermott, an offensive tackle for the Buffalo Bills.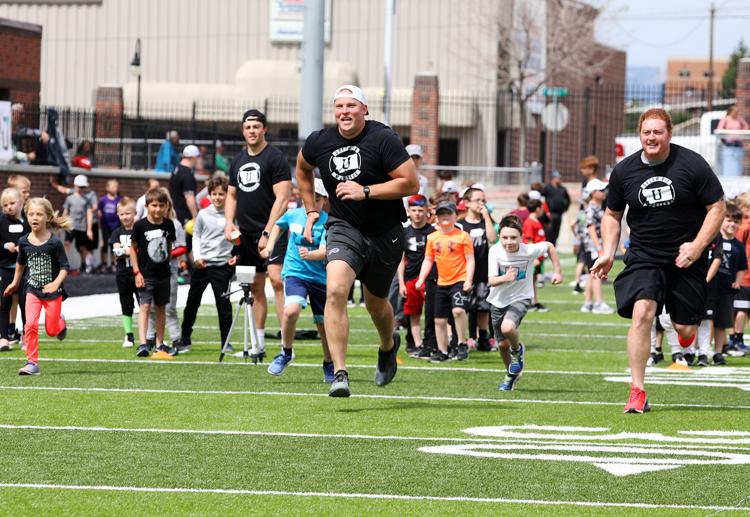 Both men said helping with the Dream Big events has offered a fun opportunity and special experience to help fulfill Anderson's mission and to be part of new community.
You have free articles remaining.
"It's been really great for us," McDermott said. "We definitely plan to come back."
For Jensen, helping with the Dream Big skills camp and family fun day was personal. He said he grew up in a small community in northeast Colorado similar to Butte where achieving your goals often doesn't come easy.
"It's important to get kids from small communities to believe and work hard for their dreams," Jensen said. 
Other high-profile athletes — former Griz football and current NFL linebacker Jordan Tripp, Butte native and Griz track star Erika McLeod, freestyle motorcross athlete Keith Sayers and Olympic freestyle skier and X Games gold medalist Maggie Voisin, among others — helped out with the Dream Big events.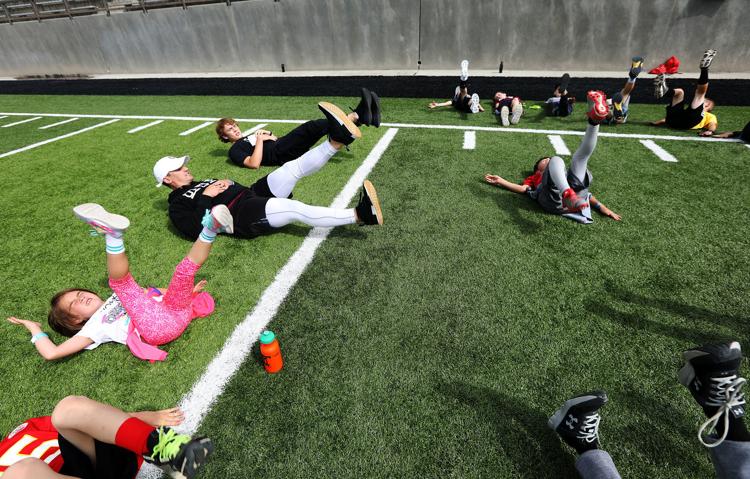 But Anderson stressed that the festivities were not all sports-related and acknowledged that not all kids want to be athletes. That's why, right after the skills camp, hundreds of kids made their way down to the Butte Civic Center for a family fun day.
After receiving free shirts, hats and goody bags at the door, families were invited onto the main floor, where dozens of activities awaited them.
Face painting, rock climbing, a dunk tank, bull riding and various other activities were available for kids and their parents to try. Butte law enforcement officials mingled amongst the crowd, as did NorthWestern Energy mascots, magicians and young girls dressed as Disney princesses.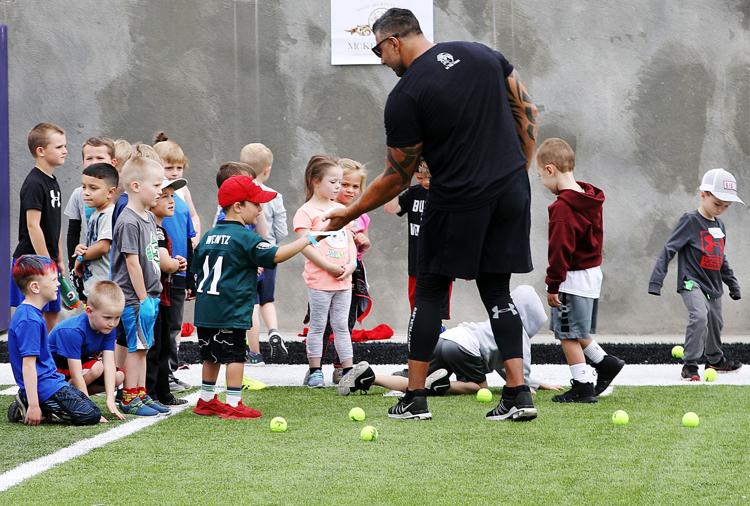 Most of the special guests could be seen taking photos with kids and signing hats, shirts and even shoes, including Anderson.
"We just wanted to give kids the opportunity to meet their idols," Anderson said of the diverse Dream Big festivities. "It's been an amazing day. … It's all about giving the kids an opportunity and providing resources for them to succeed in life."