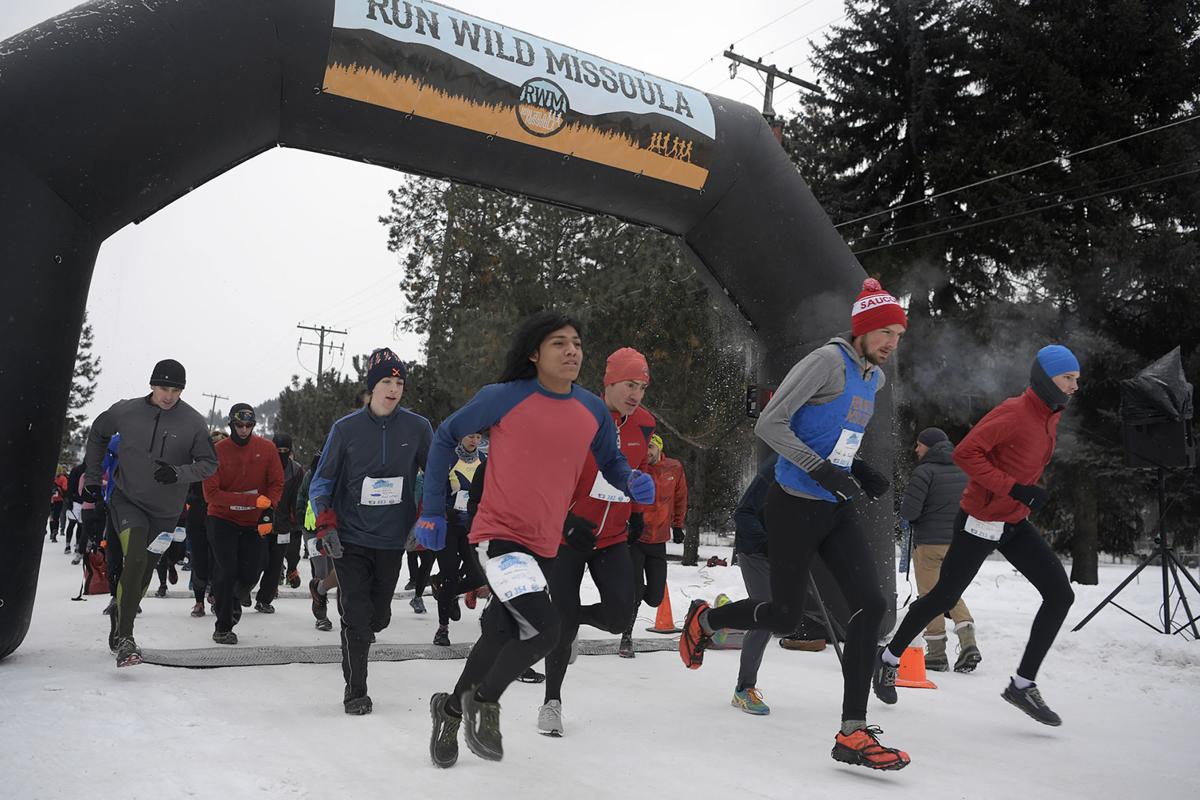 MISSOULA — When CDC guidelines came down to limit the exposure of coronavirus by eliminating large gatherings of people, it was not hard for Run Wild Missoula Executive Director Tony Banovich to start postponing classes.
As the disease has progressed and accelerated in the United States, it was also not hard for him or his organization to formally suspend its beer runs and other activities in definitely, at least in person.
The organization sent out an email on Monday that they were suspending all forms of officially designated contact between runners. That does not, however, mean that Run Wild wants its large membership to stop running.
They're just changing the approach.
"We think it's very important from a physical health standpoint and an emotional health standpoint," Banovich said on Tuesday morning. "What we're saying is get out and run solo right now and do the right thing from a public health standpoint. But get out and take care of yourself but also take care of others."
Run Wild, of course, has a variety of classes that serve a number of different groups of people. Banovich did not want to just shut everything down and they not have to.
The infrastructure was already in place to disseminate information and members all have both a hard copy of their workouts as well as virtual ones. Run Wild is also considering having experts do YouTube videos to help continue some of the coaching they normally do.
But there's another many of the runners have too, a phone application called Strava. Simply put, Strava is social media geared for endurance athletes.
Run Wild can post routes for its members to run and using GPS software within a phone, users can be guided along the route by a computerized voice, much like someone would do in a car with Google Maps.
The software is highly accurate and very useful for runners on trails, especially since it does not need internet — just a GPS connection — to function.
Users can also use this to compare times and rank themselves on various routes. Run Wild is, in fact, going to upload a route for the Run For the Trees, which was set to be held on April 11.
Now, users are able to run the route themselves on their own time and submit a time.
At the end of the deadline Run Wild Missoula will declare winners and hand out awards.
"We're just trying to work our way through and figure out how to still provide some opportunities for our members and the rest of the Missoula running community to still be able to get some workouts and runs in and provide these virtual race opportunities to get out and do things, but still do it responsibly," Banovich said.
While it is certainly a shift in the organization, it is yet another group taking advantage of a bad situation. They are certainly doing whatever they can to help and felt it important to take proactive steps.
"As an organization we felt it was important to take a leadership role to support that social distancing, support some voluntary social isolation to some degree, to try do what we can to not overwhelm in Missoula our healthcare providers and our healthcare system," Banovich said. "Hopefully that will really help make difference in how this disease progresses through Missoula."
Jordan Hansen covers a bunch of stuff for the Missoulian and 406 Sports. Shout at him on Twitter @jordyhansen or shoot him an email at Jordan.Hansen@406mtsports.com
Be the first to know
Get local news delivered to your inbox!