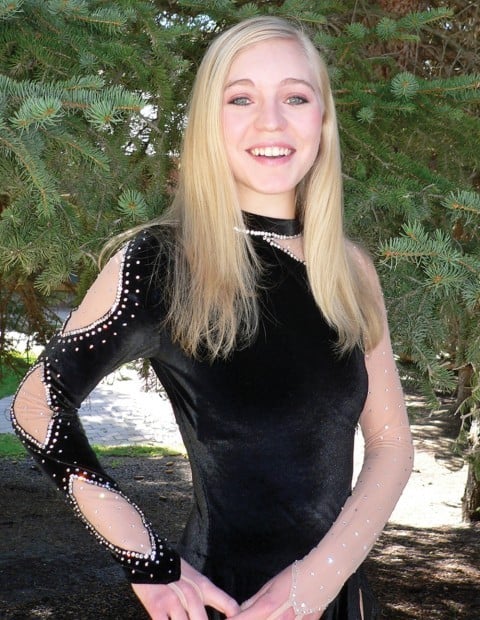 Lacy Marsh is still waiting.
The 21-year-old ice dancer and former Stevensville resident is in need of a partner.
She has reached Gold Level status twice on the ice dancing stage, most recently in September, when she passed all 21 dance tests before qualified U.S. Figure Skating judges.
With a partner, she could begin training immediately with her sights set on international competition and ultimately, the Olympics.
Currently she is working at the Sun Valley Ice Rink in Idaho, training daily under an Olympian coach. She still remembers her Missoulian roots. After all, it was here where she launched her ice dancing career.
"I used to skate at Glacier Ice Rink all the time," Marsh said. "I've spent many years there."
Q: To start, I understand you moved to L.A. to train when you were in high school, tell me what that was like?
A: I was 17, and I moved there to train for four or five months. I was training in ice dancing and that's when I started looking for an ice dancing partner. I trained under Jim York. I'm in Sun Valley now, been here since 2006 and still looking for a partner. Last February I left for a few months to train with Olympic coaches in Philadelphia and skaters Robbie Kaine and Oleg Fediukov. Now, I'm back in Sun Valley where I skate in the summer Ice Show and train with Judy Blumberg.
Q: Still in search of a partner, what do you do when you find one? What's your ultimate goal with one?
A: Well, I'd like to compete internationally on the senior level. It's always been my dream.
Q: What is the Gold Level ice dancing test?
A: You skate with a partner and by yourself doing compulsory dances, basically. It takes just years of practice to understand the moves. I've taken it twice, so I have double gold medal status, I guess you could say.
Q: Since you're skating every day, take me through your daily routine.
A: I usually skate for a few hours in the morning each day, sometimes I take a class or two at the "Y" for conditioning, then I work for eight hours as the rink cashier at Sun Valley.
Q: I think many people don't know much about what it takes to be an ice dancer. What's the hardest part about it for you?
A: Well, finding a partner now. The skating of course takes many, many years - I've been skating for more than 11 years - but it's really finding somebody you can match well with and who is willing to skate with you and figuring out who goes where to train.
Q: I'm curious, how is your search going for a partner?
A: Well, it's been about five years long, and I'm still waiting. Girls seem to usually have to travel and go to the boys' rink to try out. I've had about a dozen try outs in the past couple years. Nothing in the sights yet, but I am going to nationals next week to watch some friends and hopefully find a partner there.
Q: I understand you are part of the Ice Show in Sun Valley, what do you do in it?
A: Well, every Saturday night in the summertime, the Ice Show features world renown skaters and I simply skate in the ensemble.
Q: What's it like being coached by Blumberg, a two-time Olympian and five-time national champion ice dancer?
A: Judy is like family to me. I stay with her a lot while training here and she is just so encouraging. She definitely believes in dreams and helping people to reach them.
Q: Of course competing internationally is your main goal, but what's your ultimate dream in ice dancing?
A: The ultimate dream would definitely be the Olympics. But, I'm sure a lot of people in the skating world would find that highly unrealistic, but that's the goal I've always aimed for.
Q: How has your family helped you to get where you are?
A: Beyond working and paying the bills, of course. In the early years, the rink in Missoula was only open five months out of the year and they would travel with me everywhere, taking me to skate and meet new coaches and contacts. We would spend a week in Bozeman, a week in Helena or go over to Spokane for a week of skating. We always did a lot of traveling.
Q: This ice dancing takes so much commitment, tell me how you stay motivated and find that drive to keep skating.