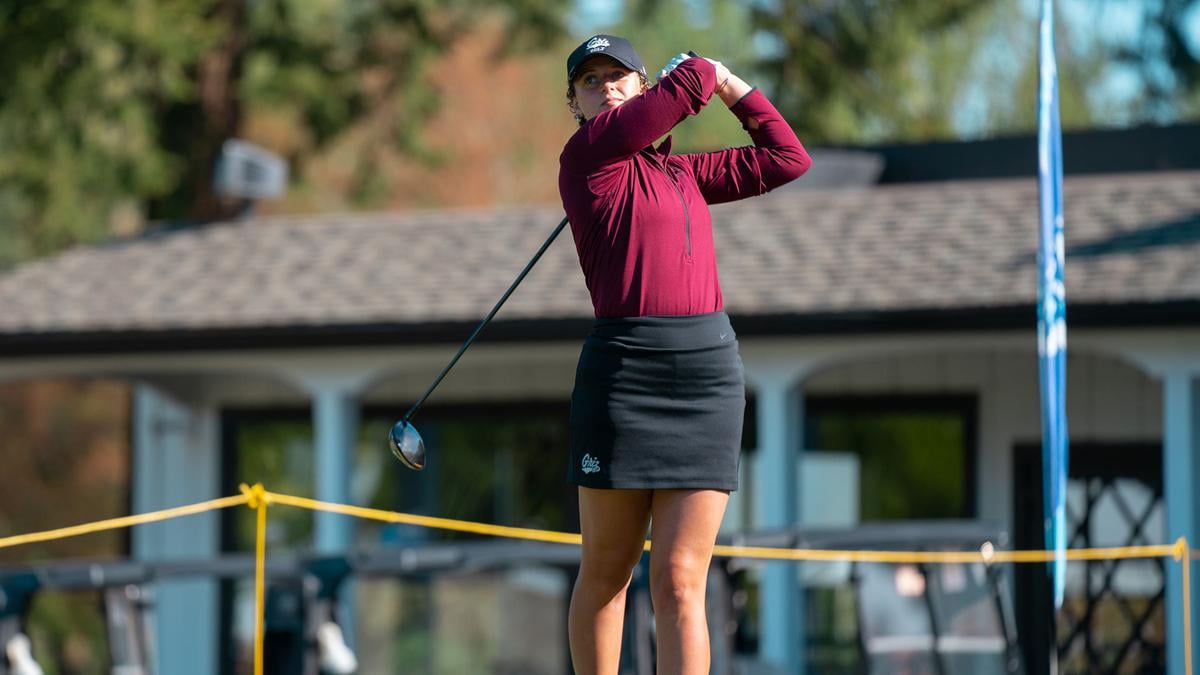 GREAT FALLS — The hairiest and scariest year of Kylie Esh's young life ended in the best possible way Saturday afternoon.
With a Montana State Amateur golf championship trophy.
Esh fired a brilliant 2-under-par 70 at Meadow Lark Country Club to outlast Kameryn Basye of Bozeman by four strokes to win her first State Am title, only one year after she thought a bout with cancer might end her golf career way too early.
"It was about a year ago, back in July, that I started radiation treatment, said Esh, who is only 21 years old but was diagnosed with a cancerous abdominal tumor about 16 months ago.
She couldn't play golf for about six months, but recovered in time to play a few tournaments for her University of Montana team in the spring. She will complete her college career in Missoula this year — and the future looks brighter than ever.
"This was one of the best rounds I've ever played," said Esh, who is coached by her father, longtime pro Joey Esh. "I feel really good about this win because I beat a really talented player."
Basye, the daughter of Montana State golf coach Brittany Bayse, belted 280-yard drives and several excellent iron shots all day, taking a one-stroke lead over Esh after 45 holes. But on the final nine — the front side at MLCC — Esh made four birdies to take a 5-stroke lead. Her only bad hole — a double-bogey 6 on No.8 — let Basye back within two shots. But Basye's bogey on No. 9 ended the challenge.
Basye finished at 218 after rounds of 72-73-72. Nobody else was even close.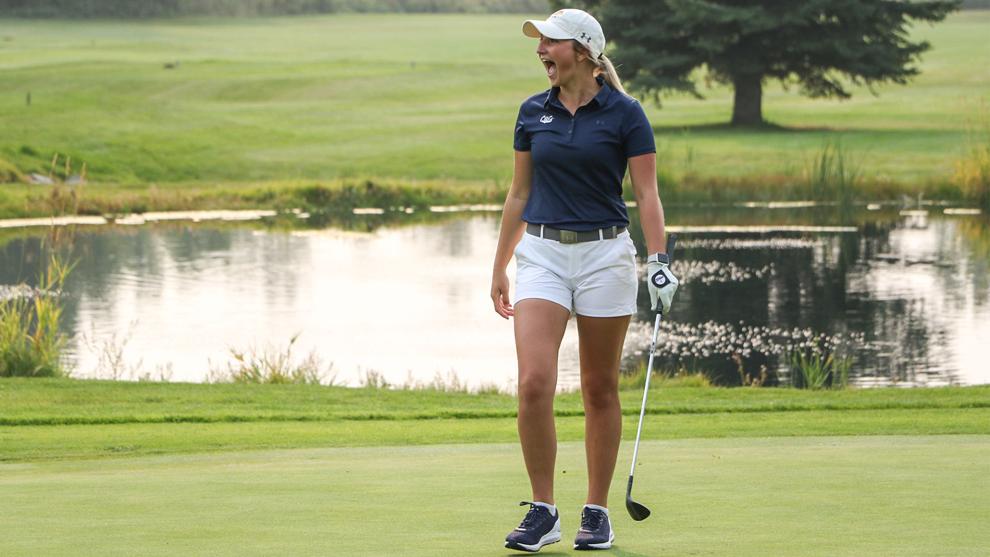 In the Mid-Amateur Division, Susan Haskins of Bozeman coasted to the title with a 54-hole score of 228. She won by 9 shots over Kylie Perlinski of Bozeman, who closed with a 72. Victoria Konitz of Billings was third at 245.
In the Senior Amateur division, which attracted 60 competitors, Jo Smith of Missoula repeated as champion, finishing in style with a 5-over-par 77 that was the lone sub-80 round of the tournament. She finished at 242 for 54 holes, six strokes in front of fellow Missoula player Carol Van Valkenburg.
Hometown favorite Deb Porcarelli finished strong with an 80 to earn third place at 249. Three-time Senior Amateur winner Susan Court of Helena, who was inducted into the MSGA Hall of Fame on Friday, finished fourth at 253. Liz Woeffle of Bigfork was fifth at 254.
With her third state title in the last four years, Smith also qualified for future Hall of Fame status.