They come from all corners of the state — from Whitefish to Sidney to Livingston to Glasgow. They're from well-populated areas like Billings to dots on the map like Carter.
Olympians from Montana have represented the state in a variety of events at the Summer Games for decades while Montanans have cheered them on.
Billings leads the number of representatives with six, four of whom competed in track and field. Next on the list? Great Falls has four summer Olympians, all in different sports. Bozeman and Missoula each have three. The newest towns to help produce their first summer Olympian? Both Belgrade and Whitefish have competitors for the first time at the 2020 games in Tokyo.
But when you think of Montana athletes, what Olympic sport do you most associate with them? Turns out, Montana has had the most representation in one of the oldest events in the Games: track and field, also known internationally simply as athletics. It has been a part of the Olympic program since the reintroduction of the modern games in 1896.
Nine athletes with Montana ties have competed in track and field events. 
The second most successful sport for Montanans at the Summer Olympics throughout history? Shooting. Seven athletes have competed in shooting at the Olympics.
| | |
| --- | --- |
| Sport | Number of Montanans |
| Track and Field | 9 |
| Shooting | 7 |
| Cycling | 3 |
| Marathon | 2 |
| Rowing | 2 |
| Wrestling | 2 |
| Basketball | 1 |
| Boxing | 1 |
| Handball | 1 |
| Swimming | 1 |
| Rugby | 1 |
In all, Montana athletes have competed in 11 Olympic sports at the Summer Games.
Now if considering medals by sport, there have been 12 earned by Montanans since the last time the Olympics were held in Tokyo in 1964: five golds, two silvers and five bronze.
Sport

Total (12)   

Gold (5)   

Silver (2)   

Bronze (5)

Shooting

5

3

1

1

Wrestling

1

 

 

1

Basketball

1

1

 

 

Track &

Field 

1

 

 

1

Rowing

1

 

1

 

Cycling

1

 

 

1

Swimming

2

1

 

1
The sport with the most success? Shooting. Montana competitors have earned five total medals in shooting, including three golds, two silvers and one bronze.
The most successful summer Olympic competitor from Montana is also a shooter: Carter's Lones Wigger Jr. He won three medals over his career: two golds and one bronze.
Wigger also competed at three Olympics (1964, 1968 and 1972), but qualified for four, the most of any Montana athlete. He's been called the greatest shooter that the U.S. has produced, so much so that the training range at the U.S. Olympic Training Center in Colorado Springs is named for him.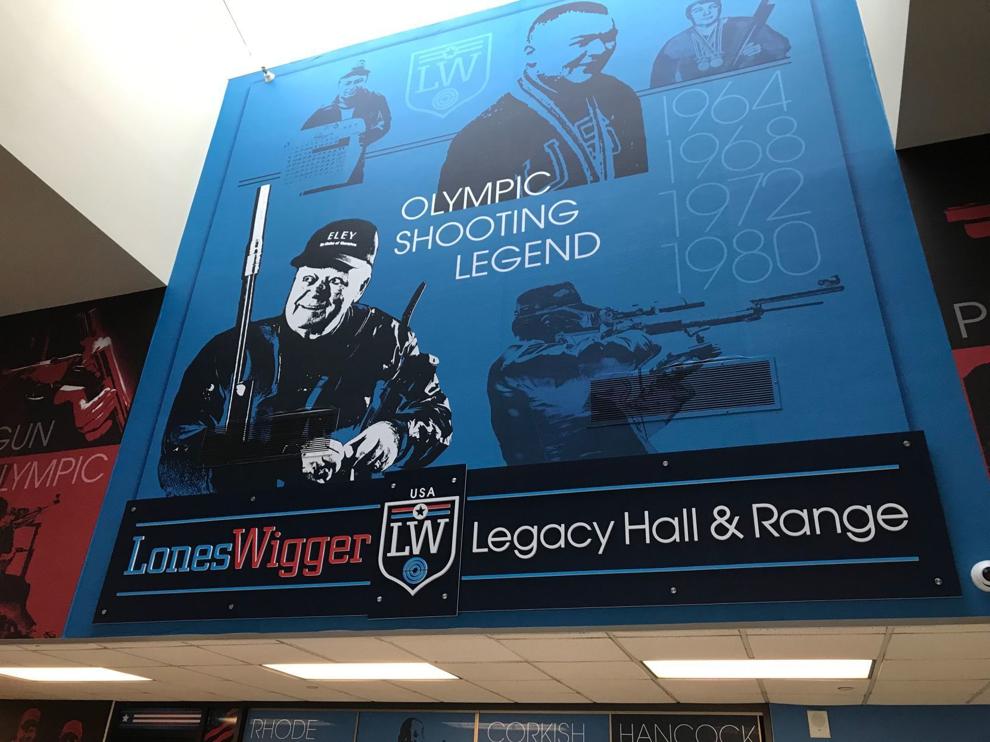 In what would have been his final Olympic appearance, Wigger is also one of six Montanans impacted by the U.S. boycott of the 1980 Olympics in Moscow. When President Jimmy Carter decided not to send any athletes to Moscow in protest of the 1979 Soviet invasion of Afghanistan, 470 athletes were unable to compete. In total, 64 countries boycotted.
The athletes who were selected to the team do not appear in Olympic records because they did not compete, but Team USA has a roster of every athlete — including all six Montanans — who qualified. Congress voted to award all the 1980 U.S. team athletes Congressional Gold Medals because of the boycott.
The lone Montanan to compete for another country is Sidney's Leila Ben-Youssef. She competed in the 2008 Olympics in Beijing in the women's pole vault for Tunisia. Montana was one of the first states to allow girls pole vault at the high school level so she had been competing since high school. Ben-Youssef's triple citizenship because of her birth country and her parents allowed her to choose which country to represent and she qualified to represent Tunisia.
Others adopted Montana as their home after they competed at the Olympics. Multiple notable athletes have found their way here and brought Olympic medals with them.
Swimmers Mike Burton (four gold) and Dave Berkoff (two gold, one silver, one bronze) both ended up in Montana. Shooter Jack Foster raised his family in Bozeman where his daughter, Jean, also became a two-time Olympian. 
The Air Force brought 1964 Olympians Joe Amlong and Dave Kirkwood to Montana when they both ended up stationed at Malmstrom Air Force base for a decade before retiring in 1979. Both remained in the state after. Kirkwood won silver in Tokyo in the team event of the modern pentathlon and Amlong won gold in rowing.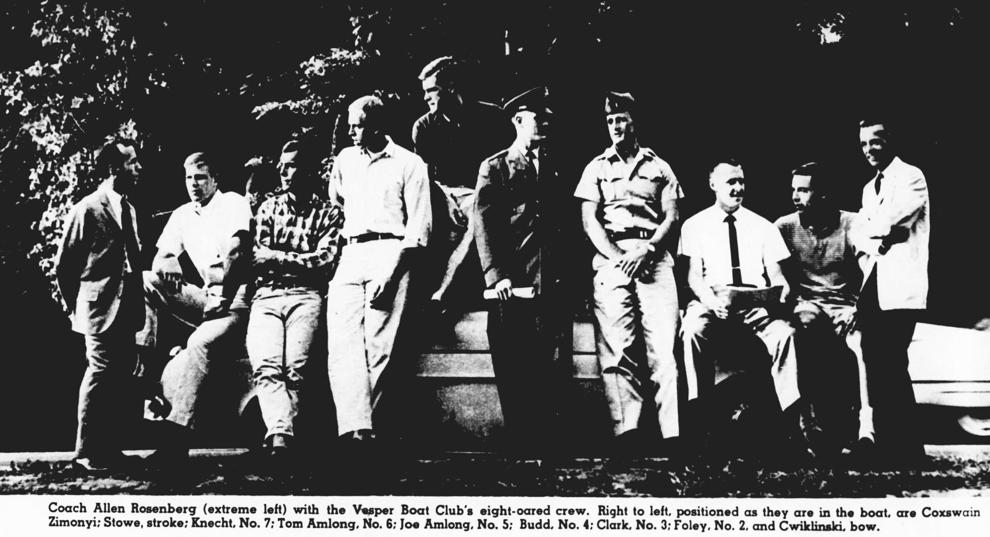 Speaking of rowing, who would think that a landlocked state would end up with two Olympic rowers? Big Timber's Lindsey Burns and Monica Tranel of Broadview both picked up the sport in college and enjoyed it so much they made it to the Olympics. Tranel competed in two Games while Burns made the most of her single performance and earned a silver medal in Atlanta in 1996 when her event of lightweight double sculls was added.
Burns wasn't the first to take advantage of new events being added to the Olympics. When women's shooting events were added in 1984, Pat Spurgin Pitney and Wanda Jewell both came home with medals. Julie Brown had qualified for the 1980 Olympics on the track in the 800 and 1,500 meters, but came back in 1984 to compete in the inaugural women's marathon.
Although she wasn't technically an Olympian in 2016 at the Rio Olympics, Nicole Heavirland was a traveling alternate for the U.S. women's sevens rugby team, the first year it was added to the Olympic program. Rugby actually debuted at the 1900 Paris Olympics in its 15-player format and was included four times until 1924, but it was dropped after. In 2016, it was brought back in the seven-player game and for the first time included a women's tournament. Heavirland came back and made the team for the Tokyo Games.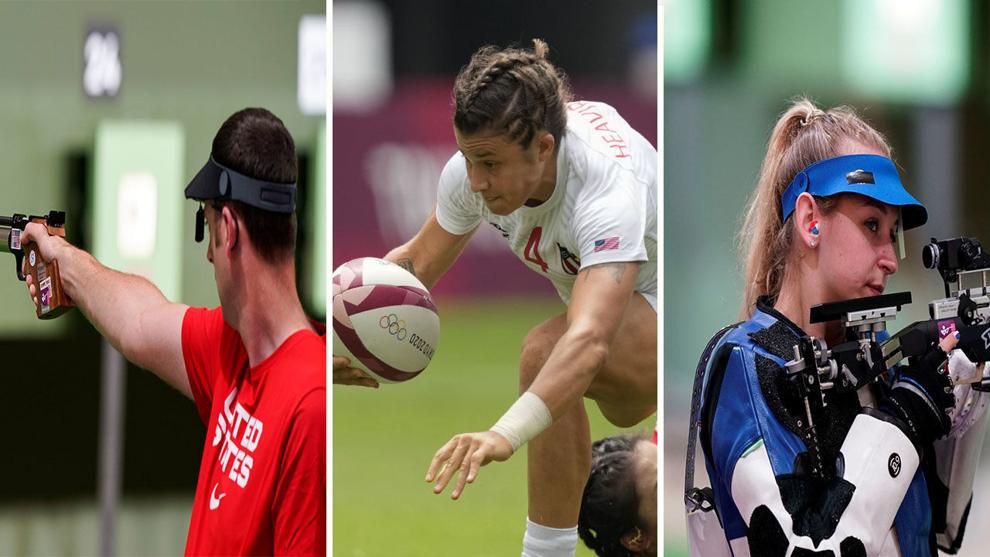 Heavirland is one of three athletes to compete in the most recent Tokyo Olympics, along with Nick Mowrer and Ali Weisz, continuing a line of athletes with Montana ties who have competed at each Summer Games since 1964.
The highest number to have ever qualified for a single Olympics? It's the two that have been held domestically in that span: Los Angeles in 1984 (seven) and Atlanta in 1996 (six).
With the next stateside Games set for Los Angeles in 2028, will we see another wave of Montanans at the Olympics?