BILLINGS — With less than a month to go until the 2018 Olympics in Pyeongchang, South Korea, Whitefish's Maggie Voisin earned a second-place finish Saturday at the Toyota Grand Prix in Aspen, Colorado, to automatically qualify for her second Olympics in slopestyle skiing.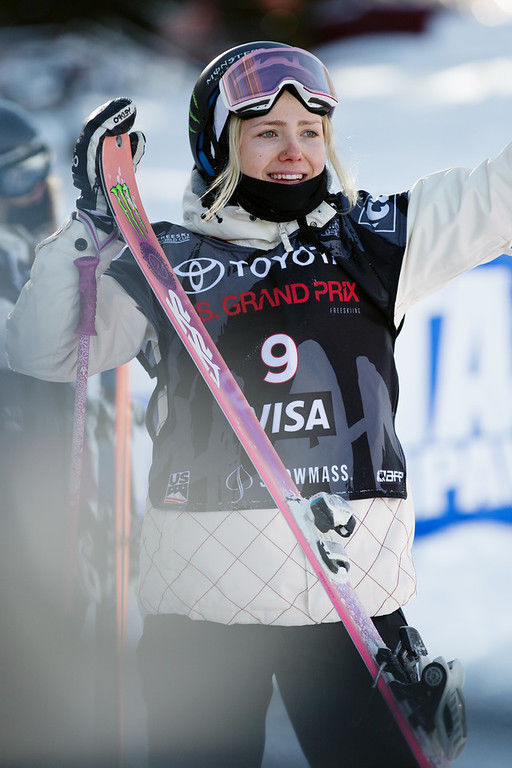 Voisin placed second with 89 points to Norway's Johanne Killi (91.60). Great Britain's Isabel Atkin (87.80) was third. The U.S. was represented in the finals by Voisin and Devin Logan, who finished sixth. Missoula's Darian Stevens did not make the finals, but finished 10th overall.
The 19-year-old became the first American woman to officially qualify, with two more events remaining before the team is selected. Athletes who earn podium finishes in two of the five qualifying events earn an automatic berth. Coaches can select up to four athletes in the freestyle disciplines (aerials, moguls, ski cross, halfpipe and slopestyle).
In 2014, Voisin was the youngest athlete on Team USA, but on a training run in Sochi, Russia, she broke her ankle and was unable to compete.
"It's been a long time coming," she said earlier this week from Aspen. "Going back to four years ago when I hurt myself that day I was like, 'I want to make it back to the next Olympics and I want to compete.'"
There have been some bumps along the way, including an ACL injury that kept her out of competition for a year.
"It's been kind of a roller coaster those first few years after the Olympics and I think I've come a long way. I've grown up a little bit and it's all exciting," Voisin said.
Since breaking out in the 2013-2014 season just before the Sochi Olympics and earning a coaches selection onto the team as 15-year-old, Voisin has built her career into being one of the USA's most consistent skiers in her discipline. She's a two-time X Games medalist, placed second at the Olympic test event in South Korea in 2016 and won her first World Cup event last year.
Her competitive results have led to both additional sponsorship opportunities and more off-the-snow demands this season, including taking part in Team USA's lead-up to the Olympics. She's been asked to do photo shoots and appearances in Los Angeles and New York, and met Olympians from other disciplines, including U.S. women's hockey player Hilary Knight and the Nigerian women's bobsled team.
And while skyscrapers and concrete can feel like a long way from the mountains of northwest Montana, Voisin has learned to take it all in stride.
"You've got to be stoked that they want you to do this and try to find the fun in it as well," she said.
The qualification process this time has been filled with more pressures and expectations than in 2014, but Voisin finds that the time spent at home in Whitefish and with her family during the summers and over the holidays have allowed her to maintain her perspective.
"I think the last Olympics I didn't realize how much support I had gotten until I got home from Sochi," she said.
"I just mentally have to remember that I do it because I love it."
For someone who moved to Park City, Utah, to train as a 14-year-old to chase her dream, this moment has been in her sights for the last four years. She understands what the rest of the U.S. women will go through over the next month as they try to clinch their own spots on the team in the final two contests before one last stop at the X Games before the Olympics.
"That's the big thing for me," Voisin said, "being able to get to Korea and be a part of Team USA and actually go to the Olympics and compete and feel like a real Olympian."