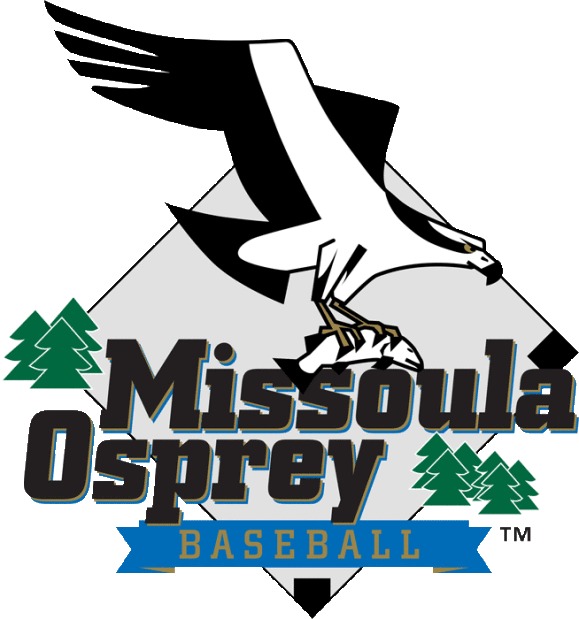 IDAHO FALLS, Idaho – Missoula was given every chance it needed to pick up its fifth win in its last six games.
The Osprey were walked 11 times, gifted three wild pitches and had two runners head for home with leads in sight. But Missoula could do little with the favors Idaho Falls granted Thursday night at a blustery Melaleuca Field.
Not even Raymel Flores' two-run home run in the bottom of the ninth could save the Birds. Flores' first homer of the season was quickly topped by Roman Collins' first career round-tripper that lifted Idaho Falls to a 6-4 win in Pioneer League baseball action.
The O's stranded 13 runners and had two more thrown out at the plate as they dropped to 15-11. Missoula's loss was matched by Great Falls' 5-2 defeat, which keeps the O's atop the North Division standings.
A 1-for-10 effort with runners in scoring position spoiled a first-rate effort from pitchers Yefrey Ramirez and Cody Clark. The two combined to go eight innings, allowing just six hits and four runs as they struck out 10 Chukars.
Following Flores' dramatic home run, the O's turned to Gabriel Moya. After a walk to Joshua Banuelos, Collins ended things with the shot to right field. 
Idaho Falls took an early lead in the bottom of the first on back-to-back hits from Amalani Fukofuka and Banuelos.
Fukofuka, one of the most of the most productive hitters in the Pioneer and a terror at Melaleuca Field, bounced a triple off the wall. Banuelos then followed with a single that plated Fukofuka. 
Missoula stranded two runners in each of the first two innings. Isan Diaz was involved with both inning-ending plays; he was thrown out at home when Chukars shortstop Marten Gasparini recovered from a fielding error to make the heads up throw to get Diaz.
An inning later the O's shortstop grounded out to second with runners at first and second.
As the O's struggled to get things going offensively, Ramirez continued his strong season on the mound. After allowing Banuelos' RBI, Ramirez handcuffed Idaho Falls to keep Missoula within striking distance at 1-0 heading to the top of the fourth.
Without putting a ball in play during the fourth, Missoula was able to take a 2-1.
Idaho Falls pulled inconsistent starting pitcher Brooks Pounders in favor of hard-throwing Jason Staumont. Making his debut with Idaho Falls, Staumont recorded two outs before his control abandoned him. He issued five walks and tossed three wild pitches, allowing Tyler Humphreys and Matt McPhearson to score as Missoula took its first lead.
Incensed by his staff's control issues, Chukars manager Justin Gemoll took the ball from Staumont and brought in Cruz Guevara, who finally recorded an out as Lowery flew out to end the inning with three Birds standing on base. 
Ramirez responded with his second straight 1-2-3 inning and ran his strikeout total to five. The Missoula pitcher's night diametrically opposed what the Chukars were dealing with. The combination of Pounders and Staumont combined for eight walks and two runs before Guevara took the hill.
The slight lefty came on a retired the first five batters he faced to settle the staff's woes.
McPhearson finally broke through for Missoula in the sixth with a double, just the club's second hit of the night. But with runners on the corners after McPhearson advanced to third on a fielder's choice and Jason Morozowski was walked, the Osprey's offensive frustration continued. The usually reliable Austin Byler struck out for the second time, increasing the team's stranded runners total to 11.
From the mound, Ramirez kept the O's lead intact. He forced consecutive ground-outs from Ryan Dale and Cody Jones before sending Jeckson Flores down on strikes.
The string -- and Ramirez's night -- was ended when Fukofuka picked up his second triple of the night to lead off the bottom of the seventh. The Missoula pitcher went six innings and allowed four hits, two earned runs and struck out seven. 
With Clark on in relief, Idaho Falls tied the game at 2 when Diaz fielded Banuelos' grounder, but with the infield playing deep his throw wasn't in time to get Fukofuka at home.