BILLINGS — Going from tiny Poplar to one of the biggest events in sports, Myltin Bighorn is putting Montana on the map.
Bighorn, who hails from the small town on the Fort Peck Indian Reservation, will attend Super Bowl LVII as an intern for the Kansas City Chiefs, who will face the Philadelphia Eagles in the NFL's annual championship game at 4:30 p.m. Feb. 12 at State Farm Stadium in Glendale, Arizona.
Currently a graduate student in sport management at the University of Kansas — where he graduated with a bachelor's degree in May of last year — Bighorn is the Chiefs' inaugural recipient of the LoneBear/H. Roe Bartle Rotational Internship, an initiative that "provide(s) a candidate of American Indian heritage the opportunity to work with, learn from, and offer input for various departments throughout the Chiefs organization," per a team release. Bighorn is a member of the Fort Peck Assiniboine and Sioux Tribes.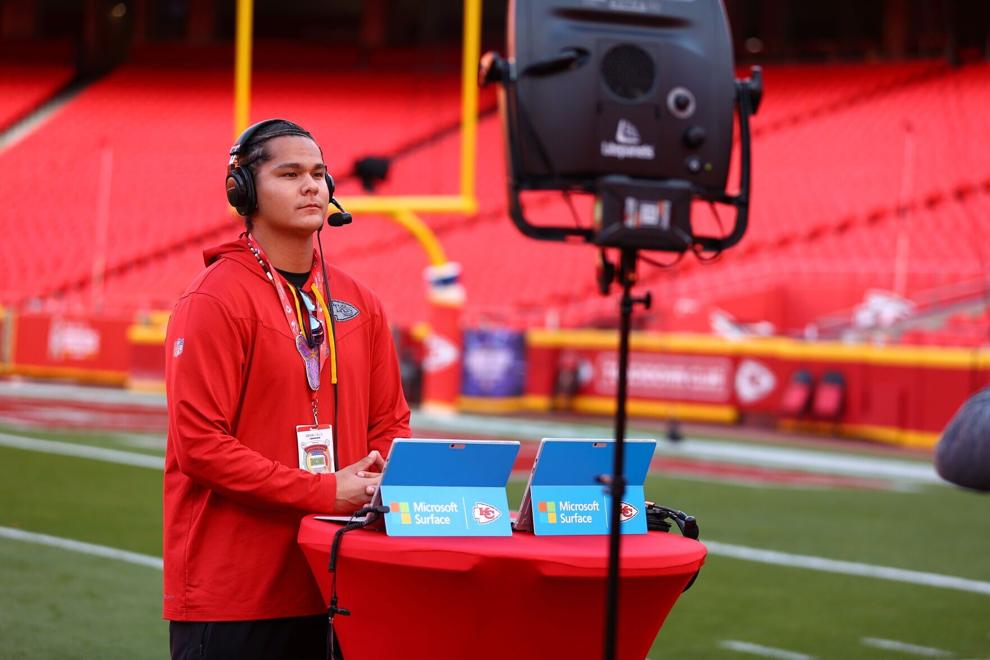 "As a club, we've regularly discussed our platform and efforts to educate and inform our fans of American Indian cultures and traditions," Chiefs president Mark Donovan is quoted as saying in the release. "We also realize that we have the ability to impact the lives of young professionals with an interest in working in sports. Through the introduction of the LoneBear/H. Roe Bartle Rotational Internship, we believe we've developed a unique opportunity to provide first-hand experience working across multiple departments in a professional sports organization."
Bighorn declined to be interviewed until his internship ends around April, but did confirm that he would be traveling with the team to the Super Bowl, its third appearance in the game in four seasons. He also provided a photo taken of him with Kansas City tight end Travis Kelce and quarterback Patrick Mahomes, both of whom were All-Pro first-team members this season as two of the best at their positions in the NFL.