MISSOULA — It's not easy finding a Christmas gift for your dad when he stands 6 feet, 10 inches.
It's not like Tres Tinkle can simply go to the mall and pull a hoodie off the rack, wrap it up and put it under the tree for his father. So the Missoula native and star player for his dad's Oregon State basketball team uses an alternative holiday approach.
No, it's not Festivus, although there is a feat of strength involved — sort of.
"I always mess with him and tell him I'm getting him wins for Christmas. He likes those," Tres said of Wayne Tinkle, who guided the Montana basketball team for eight years before taking the reins for the Beavers in 2014.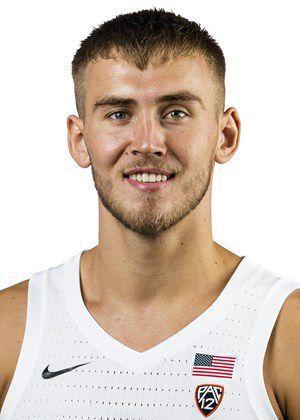 "That's our joke anyway. Actually we try to put together some collages with my sisters, something that's kind of memorable. But other than that it's Pac-12 wins and he's OK with that."
The way Tres and his team have been playing lately, those wins are going to come. Last Monday Tinkle piled up a career-high 32 points and added 12 rebounds as the Beavers improved to 4-1 with a win over Penn in the Paradise Jam tournament.
Tres has been the most complete player in the Pac-12 in November. He ranks third in the league in scoring (21.8 ppg) and second in rebounding (10.6 rpg).
A two-time Montana Gatorade Player of the Year at Hellgate, Tinkle earned all-Pac 12 honors last winter after sitting out most of the season before with a broken wrist. The elite honor left him even more hungry, so he set out to find a mentor who could help him get even better.
He landed on a former Oregon Duck who also happens to be a lefty and measures about the same height as Tres (6-8). A man who played five years in the NBA for teams like the Cavaliers and Clippers.
That man, Luke Jackson, created a 30-day shooting regimen that called for Tinkle to shoot pretty much until his left arm fell off (kidding, of course).
"Just making everything game speed and rep-ing that out has helped," Tres said. "Another big thing is just having confidence, knowing you've prepared as much as you possibly could. Just leaving no doubt that there's no reason why you shouldn't shoot the ball at a high clip."
Tinkle wants to play in the NBA someday. But first he wants to help his dad and the Beavers make a few major breakthroughs.
Think about it for a second: The successes and failures Tres has on the hardwood have a major impact on his father's livelihood. The Beavers were 5-27 two seasons ago when Tres was injured and 16-16 last winter.
Now they're determined to make a title push.
"For me, a Pac-12 championship is definitely one of my goals," Tres said. "And making it to the NCAA tournament again since I missed that my freshman year (2015-16).
"Then being able to win at least one game in the tournament. I know my dad has been in multiple times but he hasn't had his first win yet. That would be very special to share that first win together."
Tres freely admits it's no day at the beach playing for his dad. Wayne Tinkle demands a lot from his players and doesn't play favorites with his son. 
"My first two years it was hard getting used to, how tough he was on me," Tres confided. "As I get older and he sees the work I put in, we have a great relationship.
"There is that feeling inside of me that you want to make your father proud. I know he is. But you don't want to say it as much because our main goal is winning and he wants to keep me humbled. As I've gotten older, I understand his reasoning."
Tres and Wayne's relationship has evolved since his freshman season in Corvallis, Oregon. It's still mostly son seeking advice from dad, but things are a little different now that Tres has become a force in the Pac-12.
"He'll pick my brain to see what my perspective is on things," Tres said. "He'll tell me we need to get so-and-so going or we need to get this. Then I'll reach out to the team instead of the guys just always hearing it from the coach.
"We share a lot of good times together. Like last year when I hit my 1,000th point and made first team Pac-12, we shared some cool moments together. He's given me some freedom as long as I do what's being asked."
If you had the privilege of meeting and chatting with Wayne and Tres Tinkle while they were in Missoula, you're no doubt like me, beaming over their success. Deep down, they both have a lot of Montana in them, from their sincerity and humility to the uncommonly friendly disposition they share.
And when it comes to Tres the player, let's just say you can take the man out of Montana, but you'll never completely take Montana out of the man.
"Montana's staple, in not just basketball but any sport, is toughness," he said. "I had some tough match-ups in high school I can remember. That made me better offensively.
"People are just tough there. They want to be physical. That's the biggest thing I've gotten out of there for sure."
Tres, you just made a lot of your Montana fans smile.