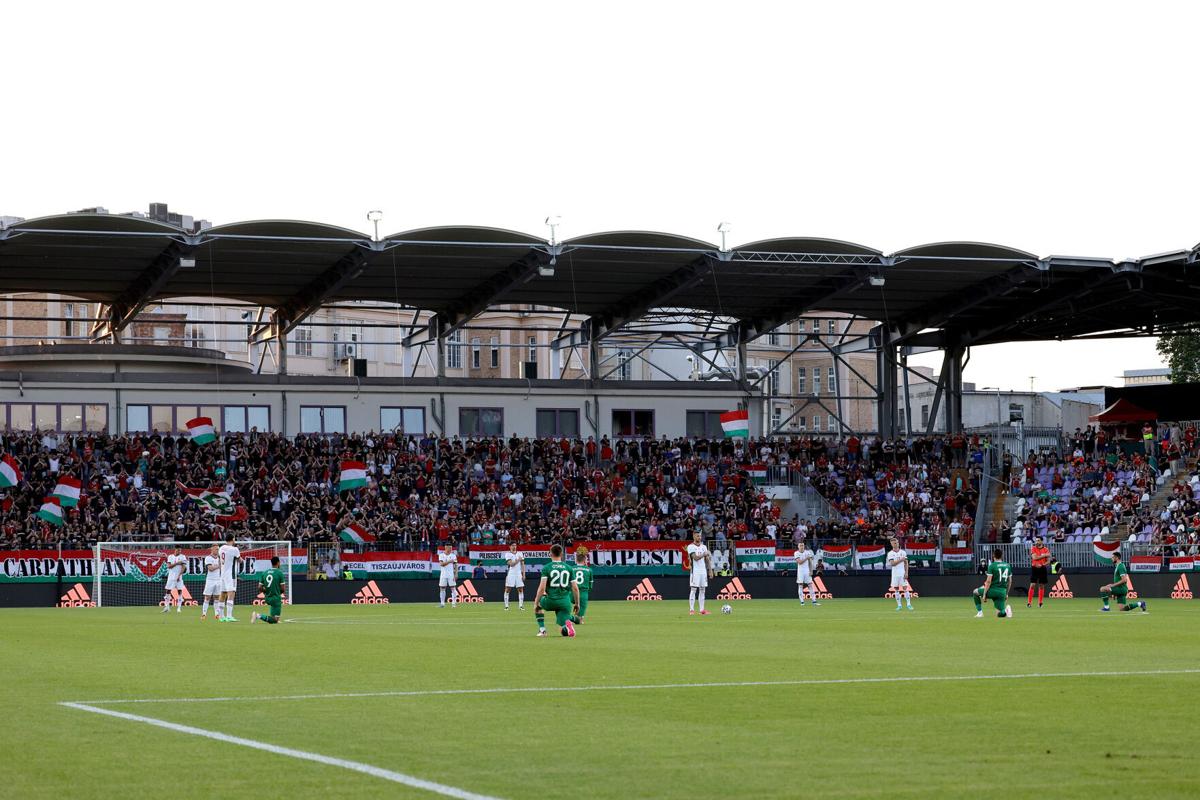 Ireland's national soccer team was showered with boos after players took a knee to protest social injustice before a match with Hungary.
The Irish Times reported some among the 10,000 fans in Budapest Tuesday expressed disapproval for the gesture before a game that ended in a scoreless draw.
"It is a difficult time for everyone," Irish player Shane Duffy explained. "We decided as a nation (to take a knee) and we stand by that. Everyone has got their opinions but hopefully we made the right choice."
While Hungary's players remained standing, some pointed at patches on their jerseys that read "respect."
After the exhibition, dubbed a "friendly" because it has no bearing in any league standings, Republic of Ireland manager Stephen Kenny said Hungarian fans' reaction to his team's protest reflected poorly on the nation they'd come to cheer.
"The fact it was booed is incomprehensible, really, and it must be damaging for Hungary," Kenny reportedly said. "It's disappointing and it doesn't reflect well on Hungary."
Kneeling before games, particularly during the National Anthem, became a show of support for social movements like Black Lives Matter in the U.S. in 2016, where American football fans are also divided on the symbolic gesture.
Former San Francisco 49ers' quarterback Colin Kaepernick became the player most closely associated with kneeling before games as a peaceful protest against inequality. Others see it as unpatriotic. Kaepernick, unable to find work amid the ensuing controversy, last played in the NFL in 2017.
Photos: Adoring fans cheer World Cup champs in ticker tape parade
U.S. women's soccer team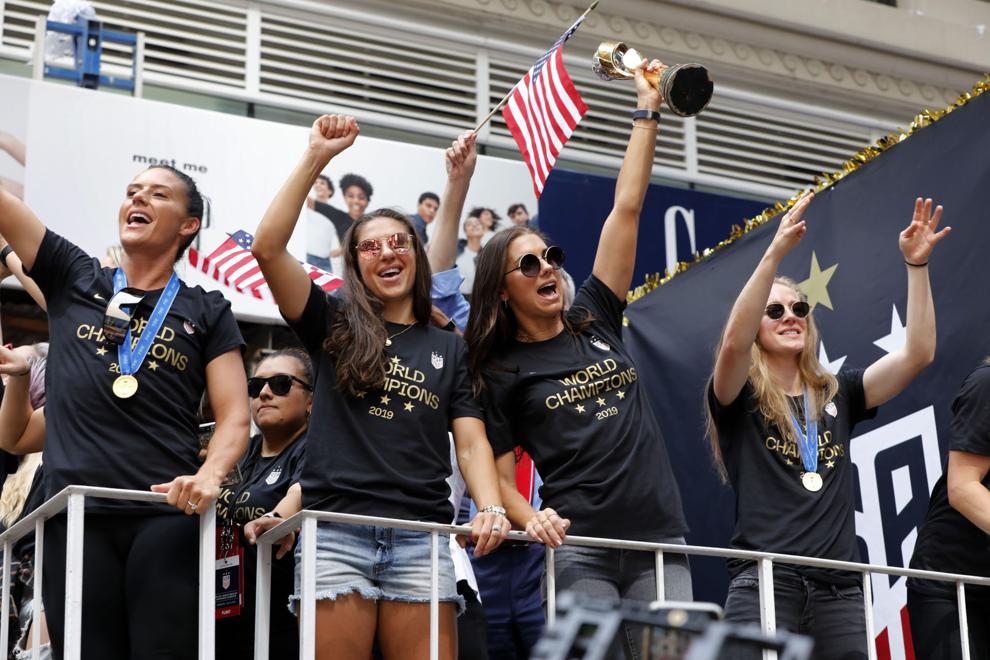 US women's soccer team returns home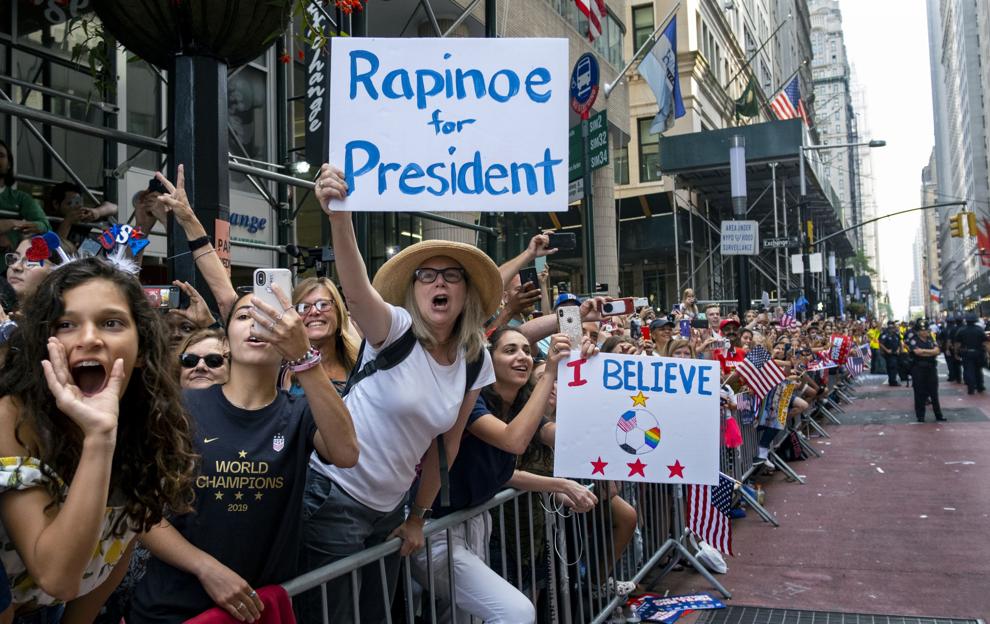 Ali Krieger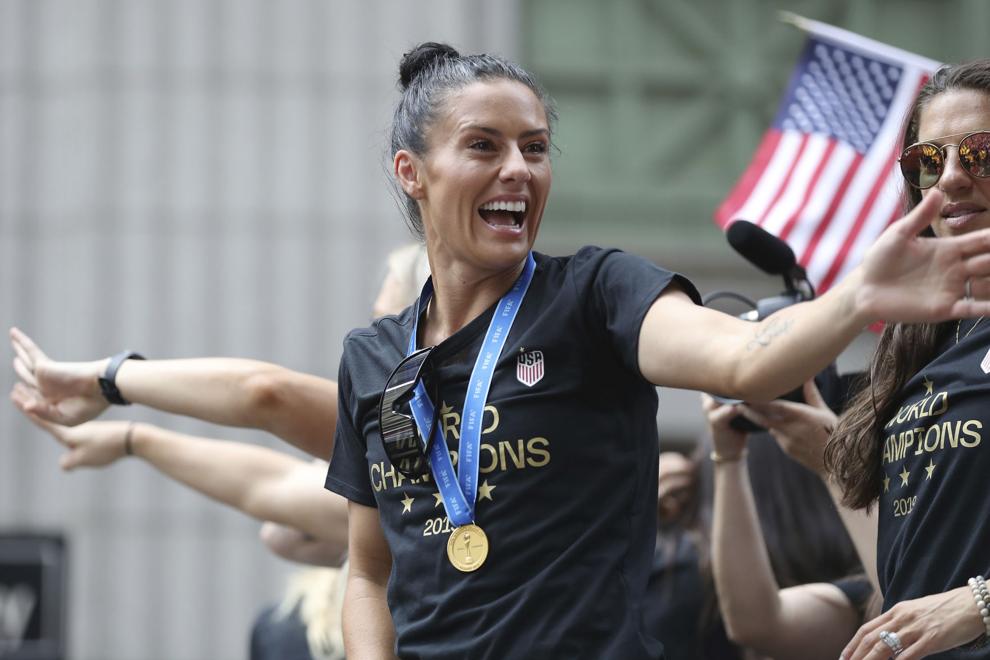 U.S. women's soccer parade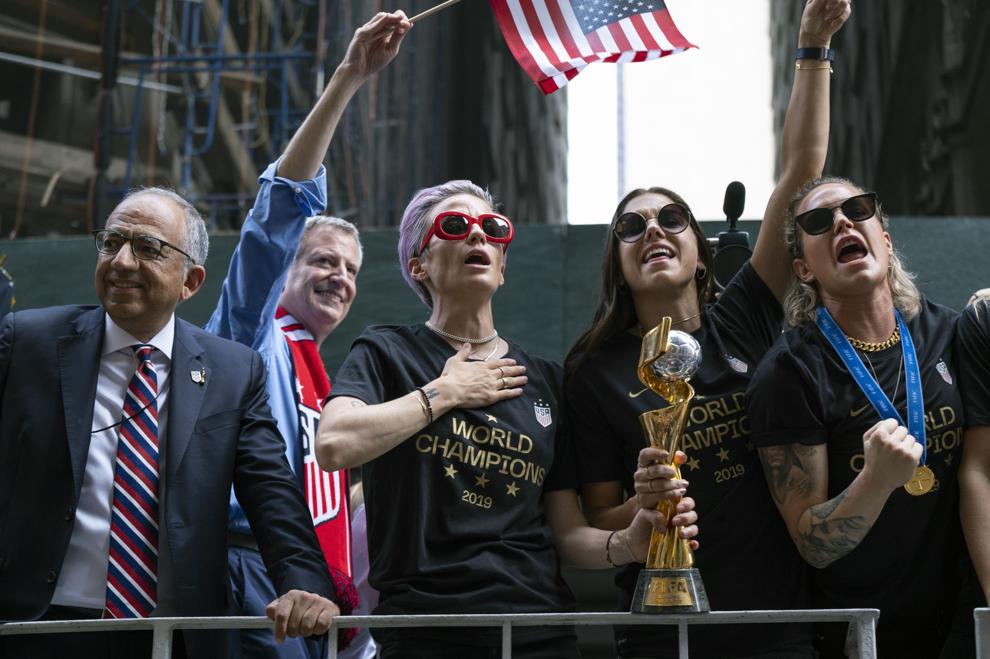 Soccer fans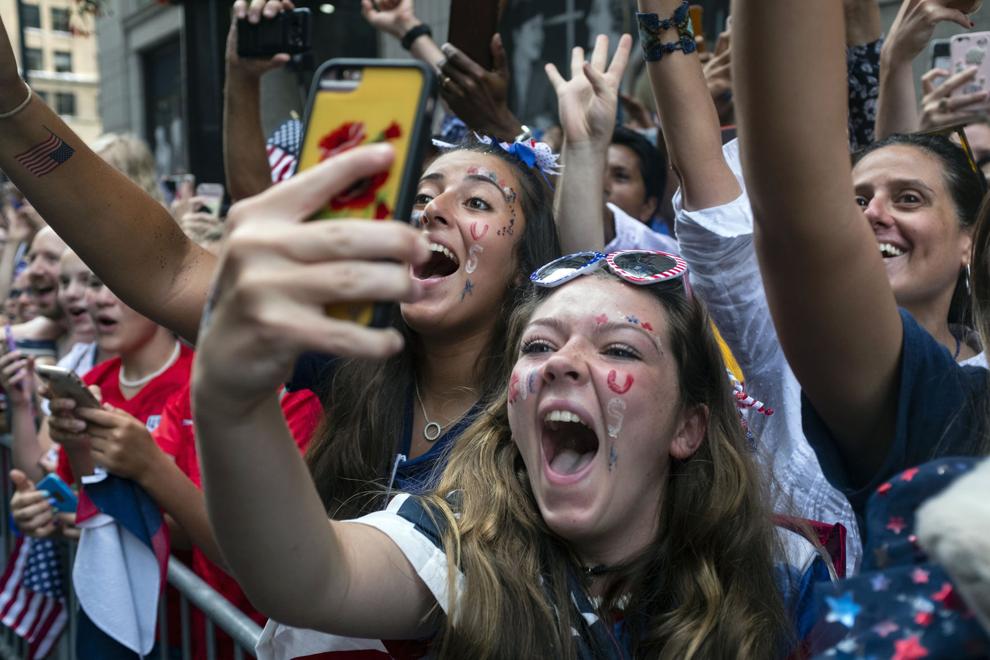 Girls in soccer jerseys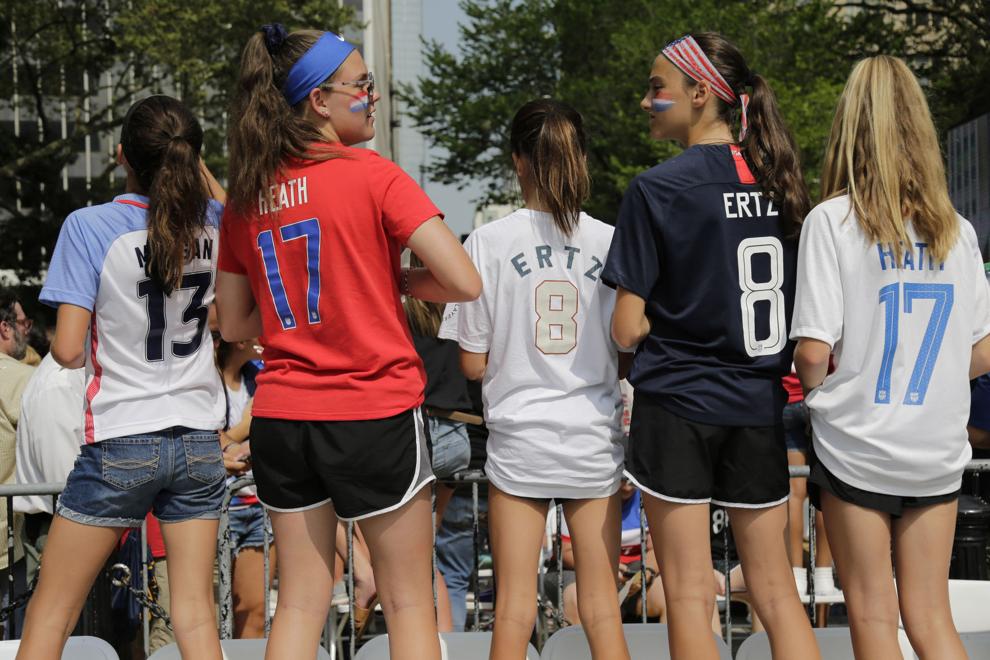 US women's World Cup team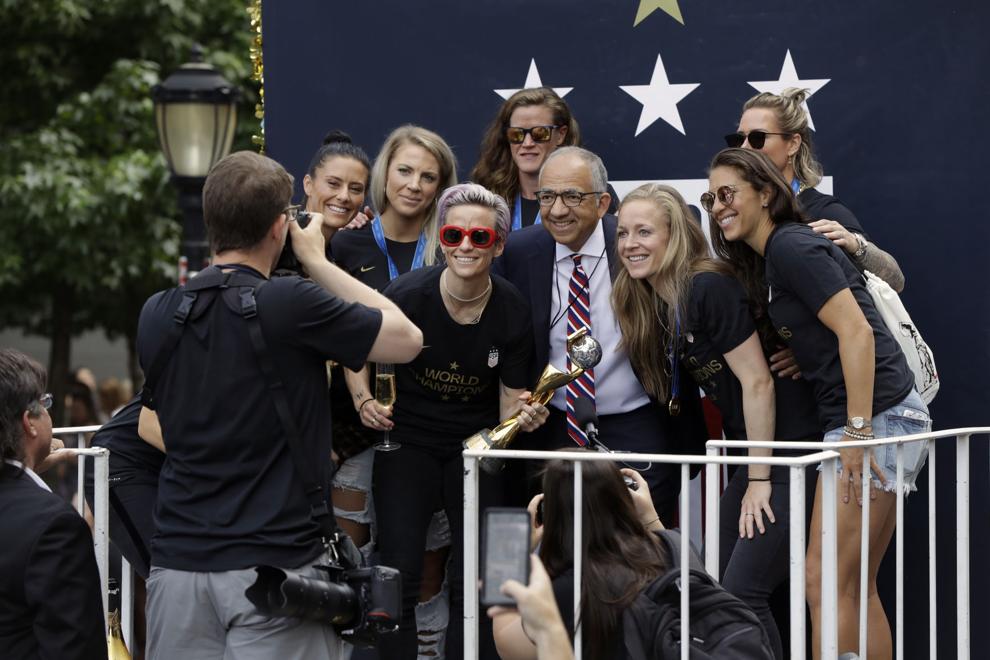 Soccer team players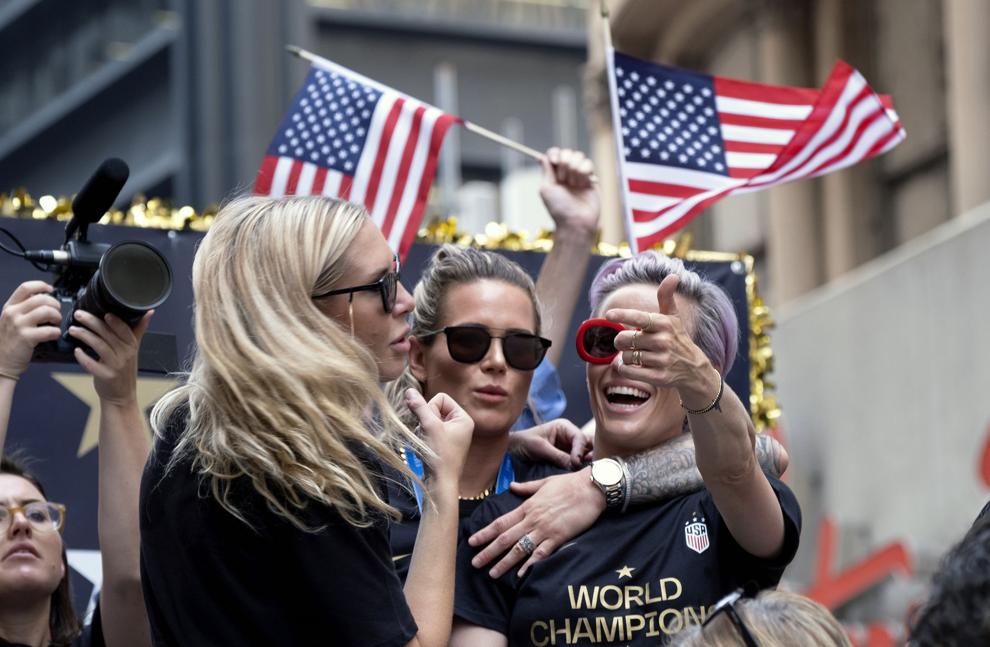 Sam Mewis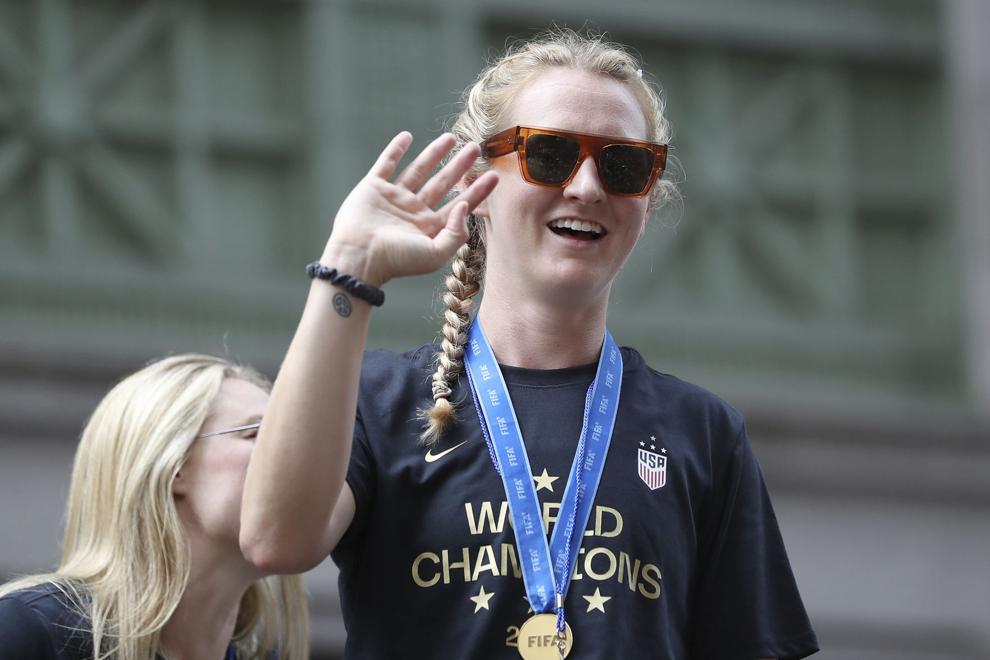 Carli Lloyd and Ali Krieger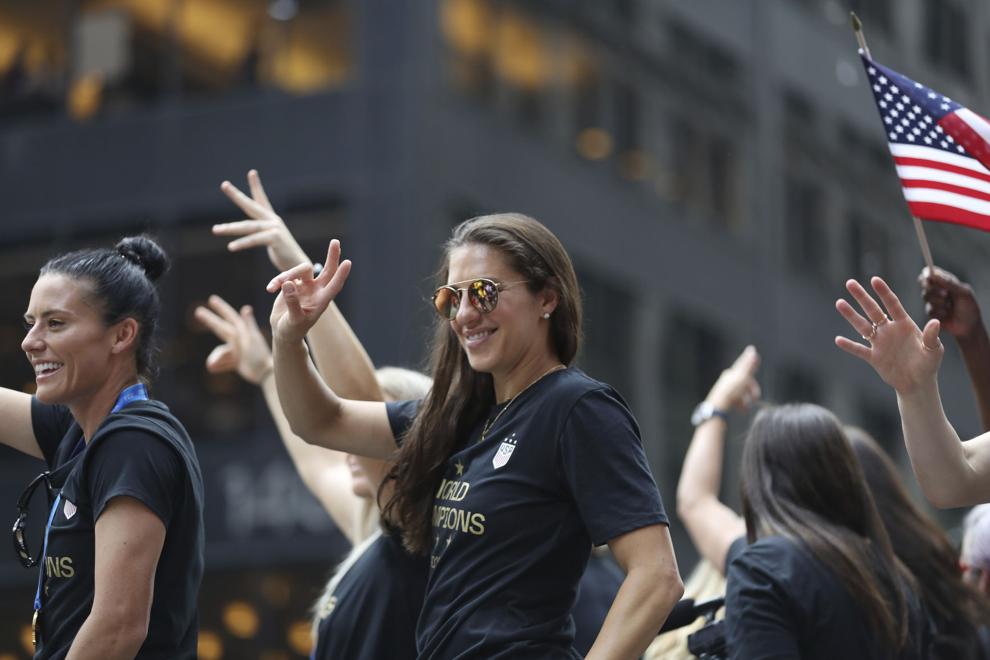 Carli Lloyd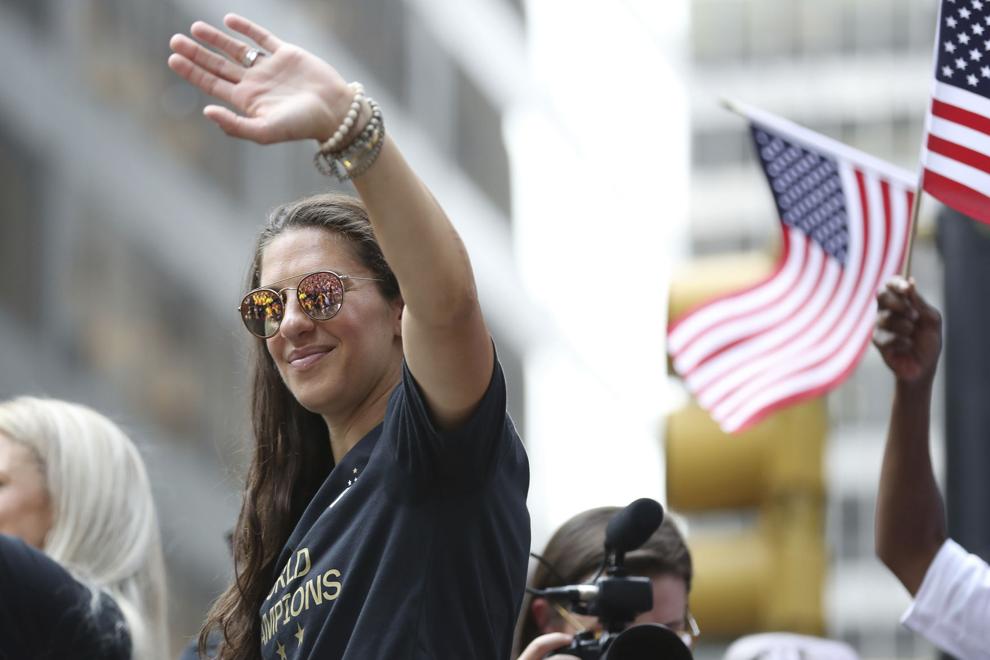 Ticker tape parade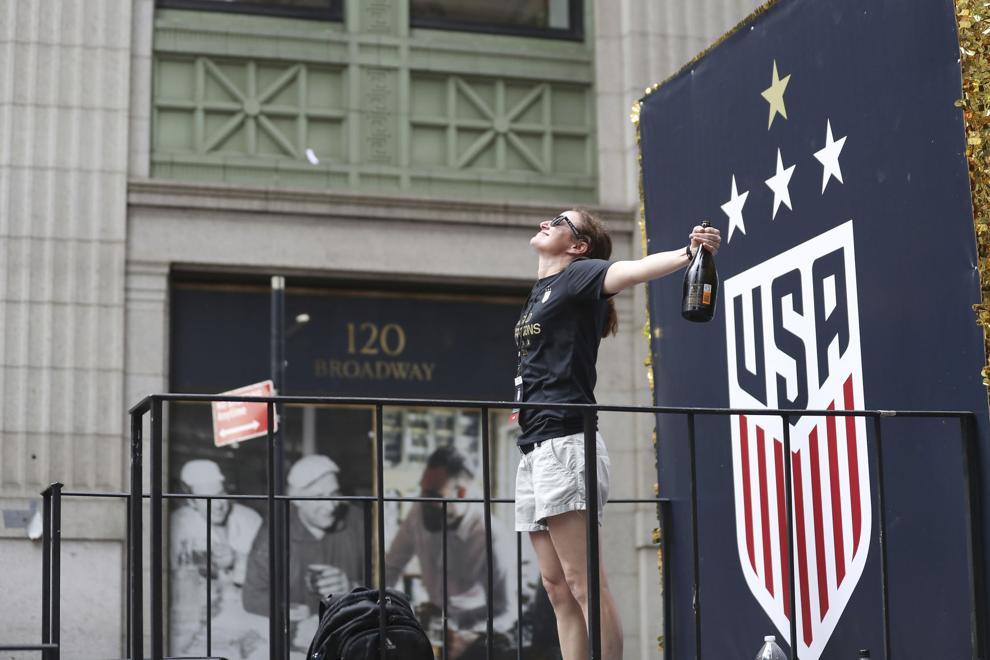 Crystal Dunn and Tobin Heath
US women's soccer team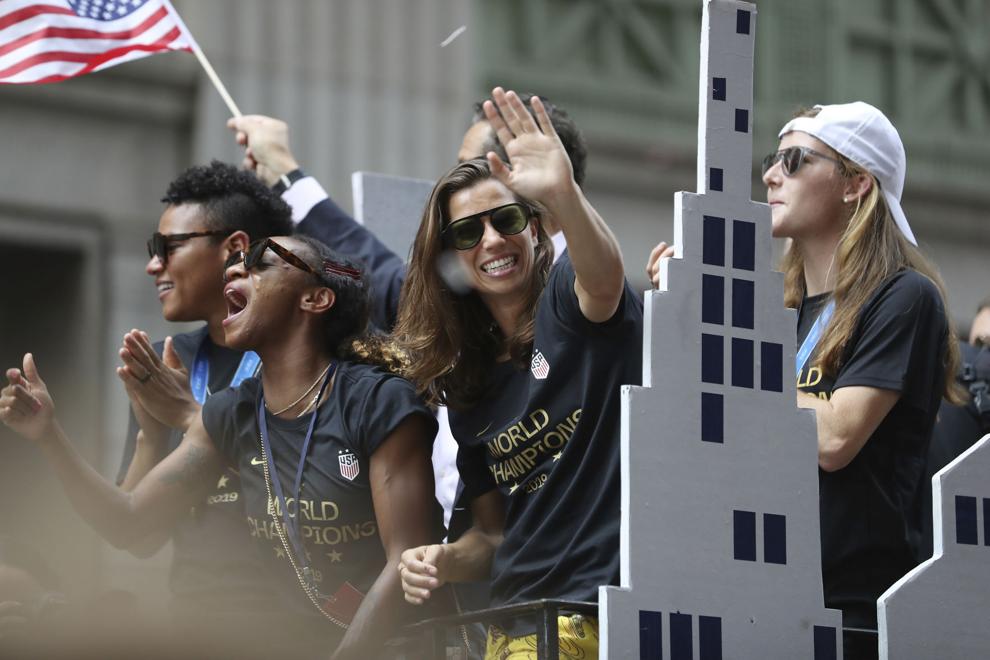 US women's soccer team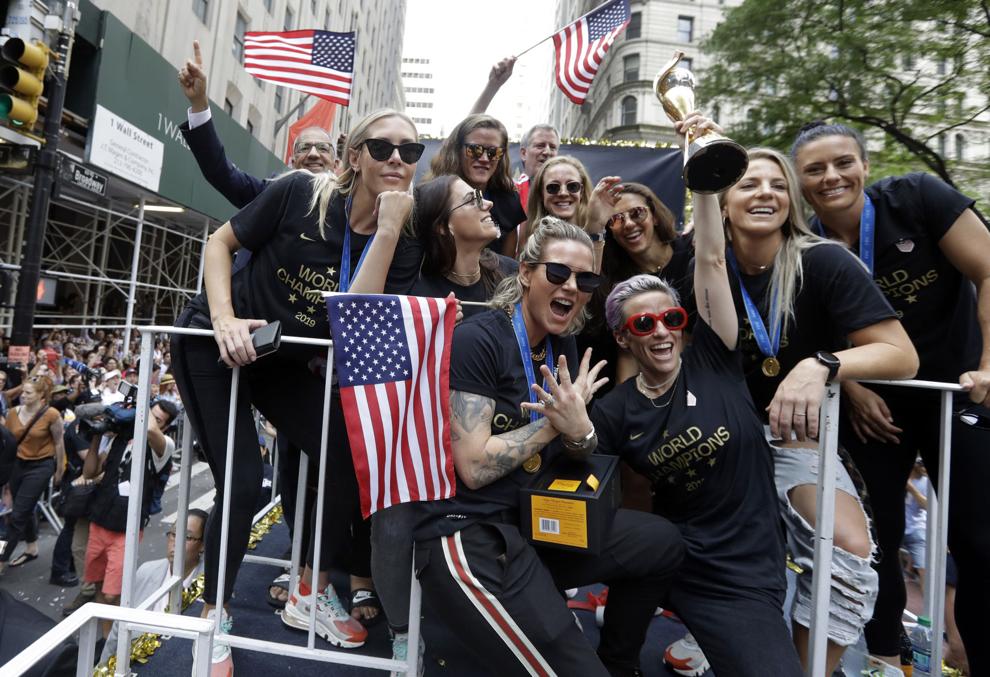 US women's soccer team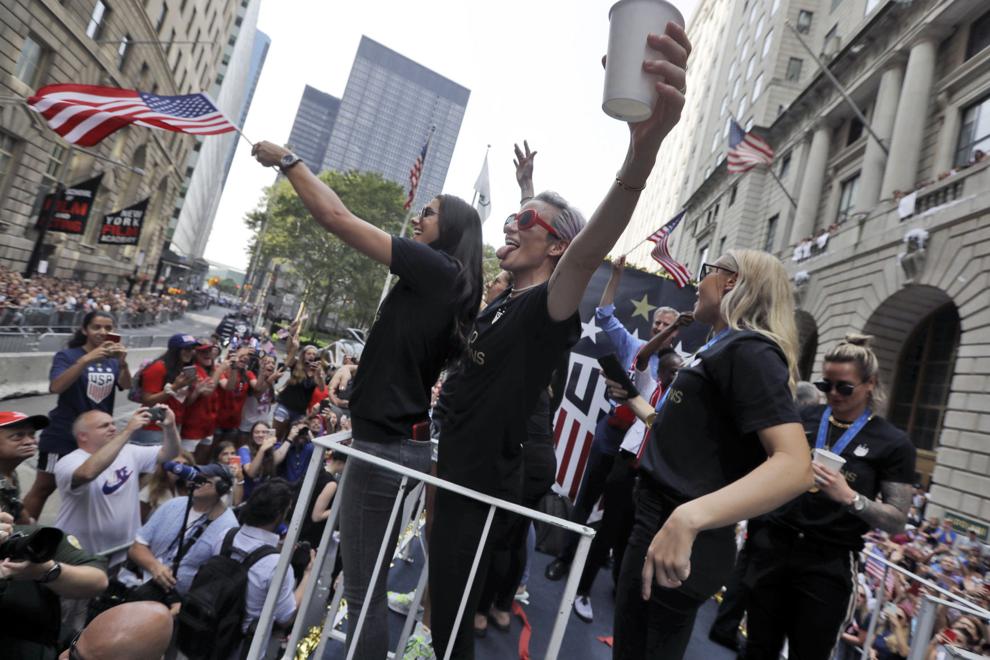 US women's soccer team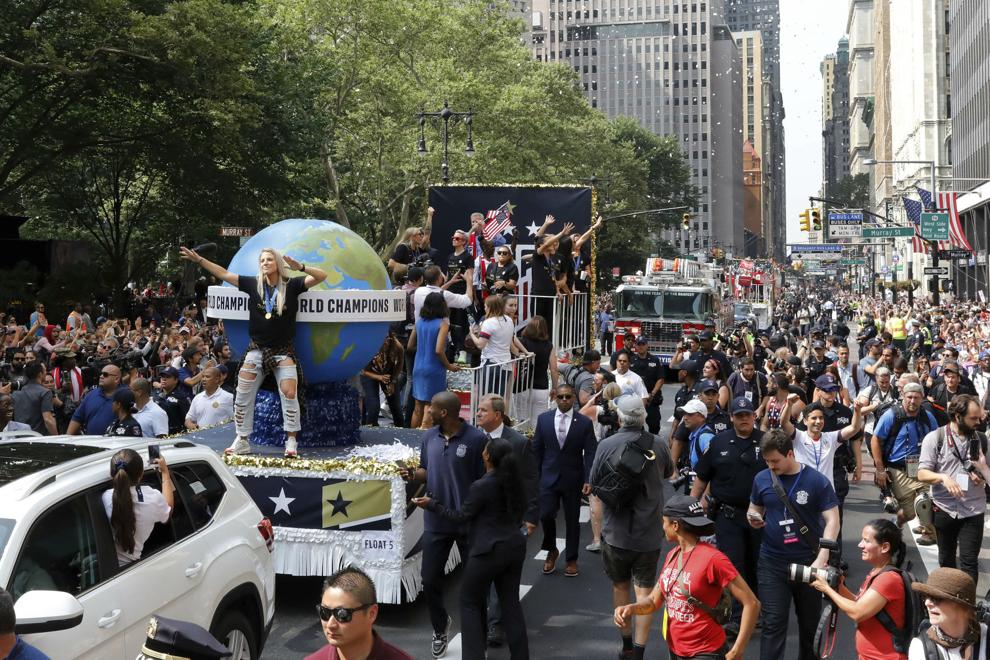 US women's soccer team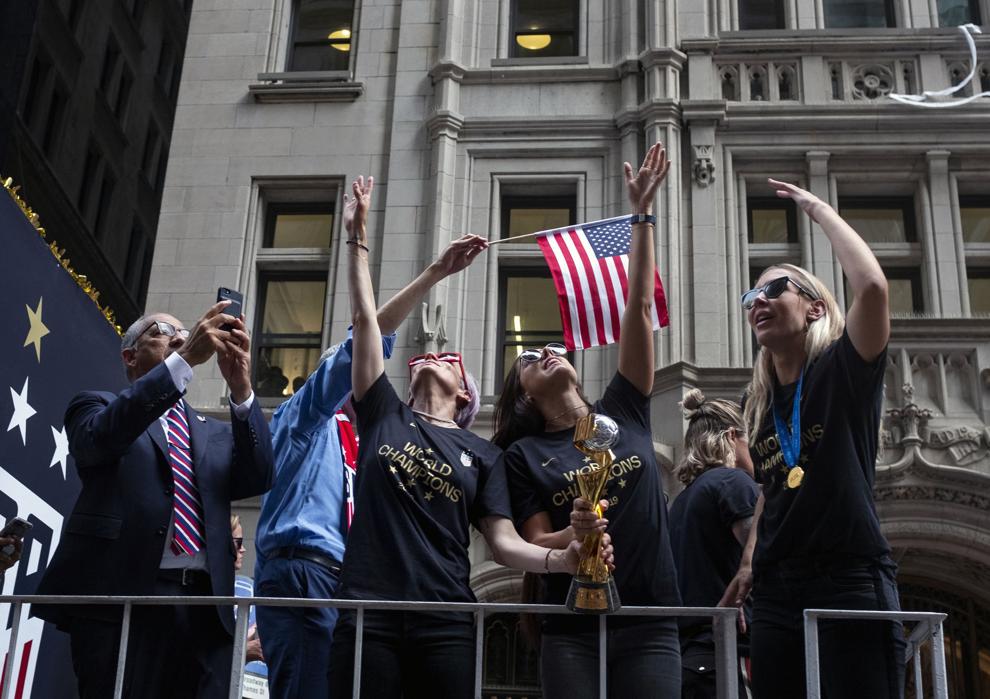 U.S. women's soccer team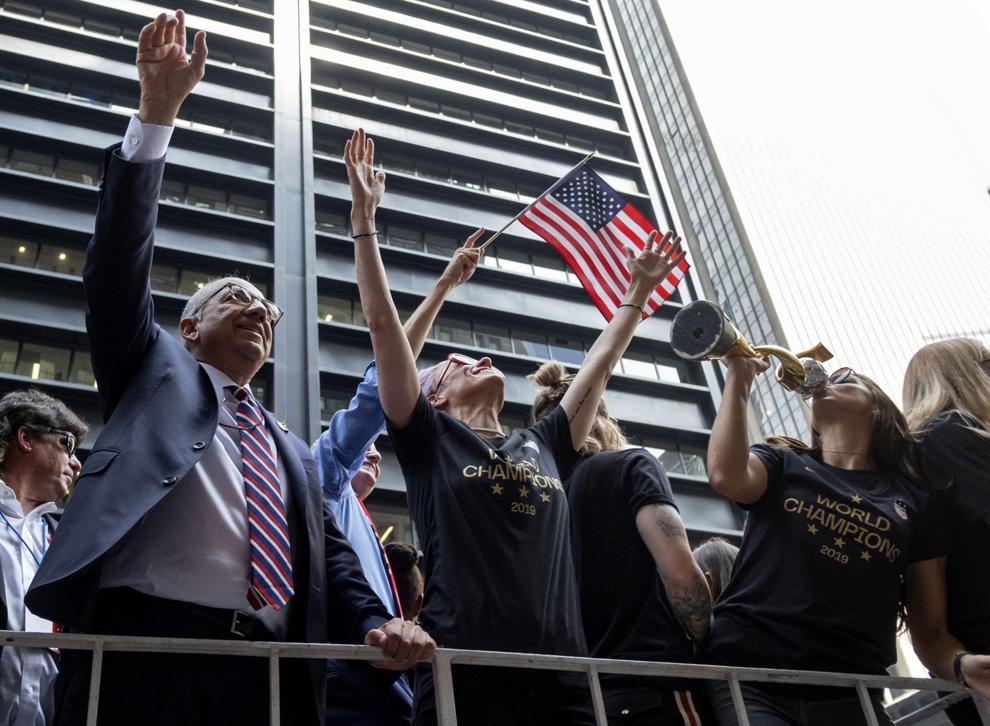 US women's soccer team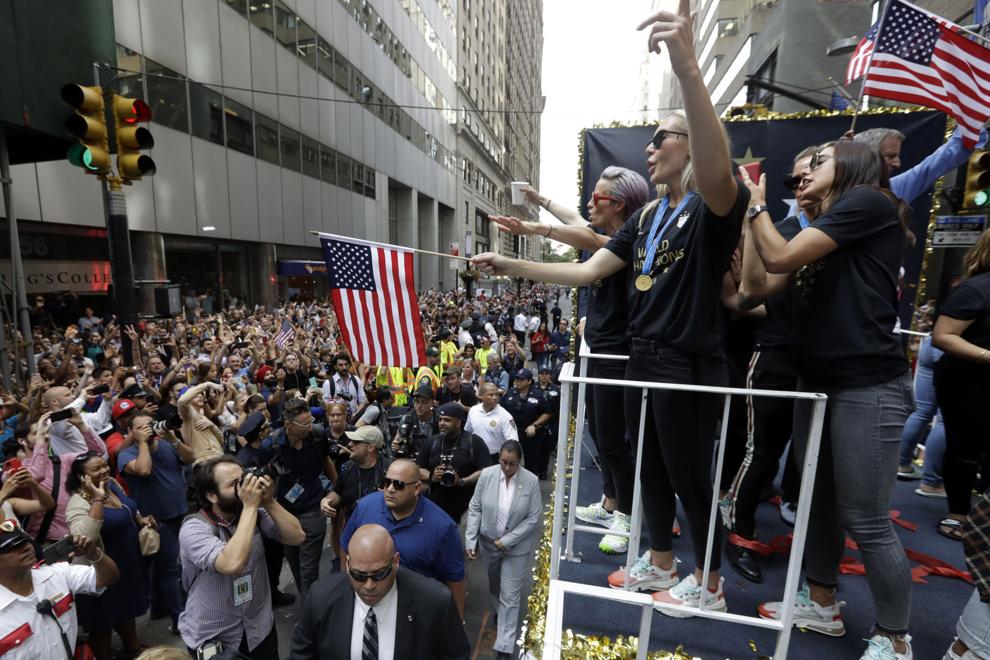 US women's soccer team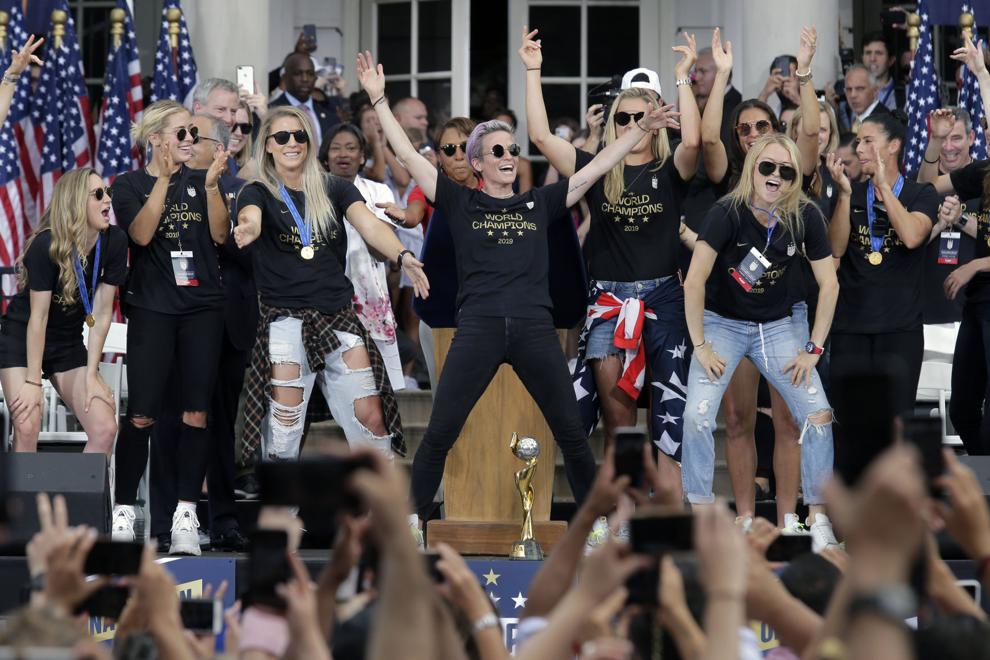 Megan Rapinoe and US women's soccer team