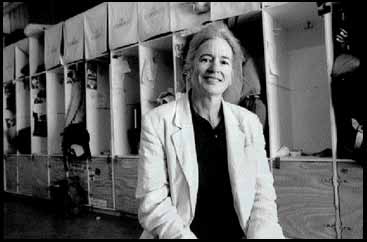 Soft lumber prices and fears of log shortages this fall have prompted Stimson Lumber Co. to curtail operations at five plants, including its operations at Bonner and Libby.
The decision will idle hundreds of workers across Montana and the Northwest as the company clears some of its inventory to bring production back into line with sales.
The shutdowns, scheduled Aug. 28 through Sept. 5, will put 273 people out of work at the Bonner plywood plant. The company's stud mill will continue operating with its 135 employees.
At the Libby plywood plant, 285 people will be out of work for the week.
And production at the finger joint mill in Libby will stop for two weeks, keeping 35 workers at home. When operations resume, the finger joint mill will run two shifts instead of three and result in 12 layoffs.
"This whole thing is kind of market-driven," Ed Roberts said from the Bonner mill where is the regional human resources manager.
At the end of the weeklong closure, the Bonner mill will trim 20 percent from its plywood operation with 50 indefinite layoffs. The workers will be brought back when the mill bolsters production.
Two things are stumping Montana mills.
First is the price of lumber. Record-high housing starts during the late '90s increased U.S. lumber production and imports.
More recently the Federal Reserve Bank began increasing interest rates to cool the national economy. That slowed housing starts and has led to a lumber glut that has dragged composite prices to eight-year lows.
Jeff Webber, a Stimson executive in Portland, Ore., said Monday that the company is following the lead of many other lumber concerns by scaling back production.
"It's clear to us we need to get some production off the market," he said, adding that, together, the plywood plant closure will wipe 7 million board feet of lumber from its warehouse. A board foot of plywood is a piece 12 inches across, 12 inches wide and three-eighths of an inch thick.
"It'll make a needed dent in our inventory," Webber said.
However, the curtailment and reduced production may not be enough. With lumber prices on Friday at $288 per thousand board feet, Webber and Roberts said additional cutbacks may be necessary, including less from Libby.
"There will be a reduction, we just don't have it worked out yet," Roberts said of the Libby mill. "It's a complicated process figuring out what we can do.
"We're not going to terminate anyone. We hope to bring them all back."
The second problem for Stimson and other Montana mills is timber supply. Most have about a five-week supply in their log yards, but those dependent on Montana trees are faced with closed forests throughout the western half of the state. Now, tree cutting in Montana may be further restricted as drought lingers and wildfires char hundreds of thousands of acres.
Webber said Stimson can handle a short-term freeze on log deliveries.
"It's safe to say we're OK, but if the woods closure stays long that could change," he said. "We'll have supply problems tied around the peeler side."
To make plywood, the company puts logs on a machine that spins the logs into a blade, basically shaving thin sheets of wood that are glued together to make plywood.
Besides the Montana plants, Stimson will lay off about 200 employees at its Arden, Wash., sawmill where workers produce
Also, it will temporarily close a sawmill in Forest Grove, Ore., affecting 75 workers.