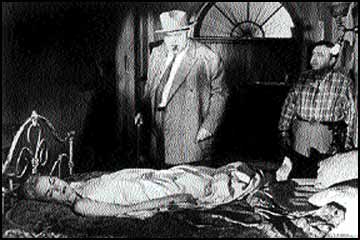 KALISPELL - Randy Weaver's heart sank as he listened to reports of Timothy McVeigh's execution.
It sank, he said, just as it did when he saw the first grisly images of wreckage littering Oklahoma City. It sank as it did when he learned that his own deadly standoff with federal agents had ignited a fuse in McVeigh's mind, leading, in part, to the explosion that killed 168 people.
"I can sympathize with McVeigh," Weaver said Tuesday from his home in Jefferson, Iowa. "I can sympathize with those folk who lost relatives in Oklahoma City, too. Everybody's killing everybody. I sympathize with everybody."
Everybody, that is, except the ones he calls "rogue federal agents who continue to act above and beyond the law."
Weaver was thrust into the national spotlight in August 1992, when for 11 days his family's Idaho mountain homestead became ground zero in an armed confrontation with the FBI. The trouble began in 1989, when Weaver was cajoled by an undercover Alcohol, Tobacco and Firearms agent into selling two sawed-off shotguns for $700.
The case was later deemed entrapment and dropped, but not before a misdated letter from the court caused Weaver to miss his day before the bench. Agents had offered to drop the matter entirely if Weaver, a white separatist, was willing to turn "snitch" and report on his Aryan Nations neighbors, but Weaver refused.
On Aug. 21, 1992, agents came to take him to jail. They crept up on his mountain home at Ruby Ridge, and when the family dog gave them away with a volley of barks, the agents shot the pet.
That terrified and enraged Weaver's 14-year-old son, Sam, who fired back into the woods at the unknown attackers. As Sam turned to run to the house, agents killed him. The next day, as Weaver and family friend Kevin Harris went to retrieve the body, FBI sharpshooter Lon Horiuchi shot Weaver's 42-year-old wife in the head, killing her as she held her 10-month-old daughter in her arms.
Horiuchi later testified that he had been aiming for Harris, and struck Vicki Weaver by accident. Horiuchi also testified he could hit a target at 200 yards within one-quarter inch.
A subsequent government investigation disclosed that the FBI had changed its rules of engagement to authorize a shoot-on-sight policy during the siege, and a Justice Department investigation revealed what it considered evidence of an FBI cover-up.
The federal government paid Weaver's three daughters
$1 million each for the loss of their mother, and gave Weaver $100,000.
Larry Potts, then the second in command as the bureau's deputy director, was demoted, and he retired two years later.
McVeigh would later say that his part in the Oklahoma City bombing was an attempt to avenge what happened at Ruby Ridge and at Waco, Texas, the other deadly federal standoff.
"Tim McVeigh was a soldier's soldier," Weaver said the day following McVeigh's execution. "What he did was he switched sides. He declared war on the U.S. government."
And that, Weaver said, makes McVeigh something more than a mass-murderer, more than a terrorist, more than a common criminal.
"He was a POW, that's what he was," Weaver said. "And we executed him."
Had McVeigh been a prisoner of war captured in any of the ongoing U.S. military operations around the globe, Weaver said, he surely would not have been killed by the government. And that is why Weaver saw little justice Monday morning.
"No, I wouldn't call it justice, actually," he said. "It was revenge."
It was the same sort of revenge, perhaps, that McVeigh thought he was exacting on the government the day he blew a hole in downtown Oklahoma City.
"McVeigh was trying to fight the federal government militarily," Weaver said. "That's the difference. I'm fighting it politically."
He is fighting bad government, not the U.S. government, he said, and is doing so with his speaking engagements and books he bills as glimpses into the truth of Ruby Ridge.
"They say the pen's mightier than the sword," Weaver said. "I sure hope so."
What happened on Ruby Ridge was wrong, Weaver said. There were no good guys.
What happened, as a result, in Oklahoma City also was wrong.
And what happened Monday morning, he insists, was wrong again, proving once more that the line between the good guys and the bad guys can easily be blurred by emotion.
"I haven't seen much justice," he said. "But I've sure seen a whole lot of killing."
McVeigh may not have believed in heaven or hell, Weaver said, but he had a hand in creating the world he lived in, as did the FBI agents who descended on Ruby Ridge in 1992.
"Who needs heaven and hell?" he wondered. "We make our own hell right here."