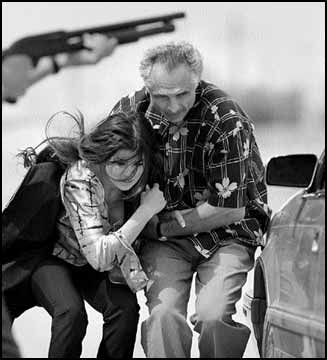 LIBBY - The Environmental Protection Agency began buying advertisements in Libby-area newspapers this week saying the town is a safe place to live or visit despite its asbestos contamination.
Business people criticized the EPA at a meeting two weeks ago, accusing the agency of failing to respond to reporting that was in error or that exaggerated the asbestos problem. The business leaders asked the EPA to tell the news media that the problem is not widespread and that cleanup efforts are under way.
Paul Peronard, emergency response on-site coordinator, said he could do that.
The advertisements are in response to a question from a prospective visitor to the community who wondered if it was safe to visit the community, buy property in Libby and live in town. He also asked if there were areas within Libby that were not safe.
The EPA ads say that, since it began work in Libby in 1999, "we have come to appreciate what a truly beautiful area Libby is. Much of the EPA staff and contractors working in Libby have spent vacation days there, some even bringing their families from all over the country."
EPA has identified some areas where asbestos contamination remains in the soil, but cleanup work is under way, the ads say. "It is the EPA's goal to identify and remove all such soil contamination in Libby as soon as possible, and we are well on the way. There are many beautiful areas in Libby that are unaffected by asbestos contamination."