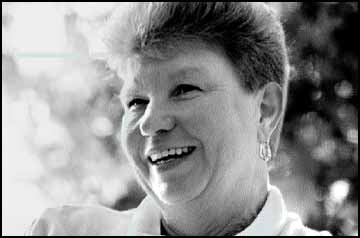 HELENA - Arguments boiled down to semantics Tuesday as two attorneys argued over whether Montanans are being unfairly denied the right to vote on a controversial 2001 energy law.
At issue in Helena Distric Court was whether voters can consider a referendum on House Bill 474, by House Majority Leader Paul Sliter, R-Somers, the principal bill passed on the last day of the Legislature to tackle rising energy costs. Judge Jeffery Sherlock didn't immediately rule on the case.
Two freshmen Democratic lawmakers sued the state over the issue, charging Attorney General Mike McGrath was wrong when he decided HB474 didn't meet the legal test for a referendum. McGrath ruled last month that the new law is an appropriations measure, or a law that authorizes the spending of money, and thus cannot legally be put up for a public vote.
Jim Goetz, the Bozeman attorney representing Reps. Michelle Lee and Christopher Harris, told Sherlock that McGrath's interpretation is flawed. He said Montanans should be able to vote on HB474 because it isn't an appropriations bill.
He said HB474 contains no funding, no money was set aside to pay for it and to spend any money for the measure would require additional action by the Legislature.
"There should not be an excuse for not letting the public electorate vote on this measure," said Goetz.
But state Solicitor Brian Morris, representing the attorney general's office, said Goetz was viewing the definition of an appropriation incorrectly. He said HB474 is an appropriations bill because it authorizes the executive branch to spend money, regardless of whether there is money specifically contained in it.
"That's all that's required to constitute an appropriation," said Morris.
Morris argued further that there's no attempt by lawmakers to "circumvent a vote of the people" by throwing appropriation language in HB474 and exempting it from referendum status.
Lee, of Livingston, first attempted to suspend the energy law in early May when she submitted a request to the secretary of state's office for a referendum on it. At that time, she said she had serious concerns about the language in the measure and whether its provisions were good for her constituents.
As she took the stand Tuesday, the freshman lawmaker reiterated her worries and desire to protect Montanans' ability to check legislative action.
"I felt it was necessary to challenge the attorney general's opinion," she said. "I felt, by putting something unfunded in the bill, it was an end run around the constitutional right of referendum."
Also taking the stand was state Budget Director Chuck Swysgood who dodged questions from Lee's attorney over whether and to what degree he understood HB474 to be an actual spending law. Swysgood oversees the financial impact of legislation.
Swysgood, a former Republican senator, acknowledged his office hadn't completed a final fiscal statement for HB474 until after it was approved by lawmakers and the session had concluded, but such a move wasn't uncommon. He added that even though specific funding wasn't provided in the bill, that doesn't mean money isn't authorized to be spent.
The hearing on Tuesday's lawsuit originally was supposed to center on McGrath's ruling over whether HB474 can be put to a vote and the new law's constitutionality. Sherlock decided from the bench that for now he would limit the arguments to the attorney general's decision.
HB474, largely approved along GOP-backed party lines, was key to a last minute deal struck between the state's two major energy companies, Montana Power Co. and PPL Montana. The agreement called for PPL to sell 500 megawatts of power to Montana Power for 4 cents per kilowatt hour, or $40 per megawatt hour for five years beginning July 1.
HB474 provides for the creation of the Montana Power Authority to issue bonds to build generation and transmission facilities, allows the state Board of Investments to make low-interest loans and provides Montana Power Co. with full-cost recovery of any expenses it incurs obtaining electricity for its consumers.