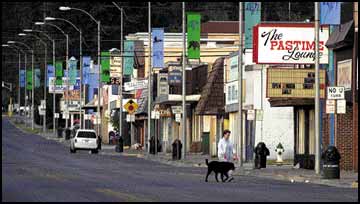 Missoula County winds up its public budget review this week in preparation of adopting its fiscal 2002 spending plan next week.
The county commissioners have a final public hearing on the proposed $21.9 million general fund at 2:30 p.m. Wednesday in Missoula County Courthouse Annex Room 201. The budget must be approved Aug. 7.
The commissioners have one issue on their 1:30 p.m. Wednesday public meeting agenda: a development request for Meadowlands Lot 4A on Thornton Drive near the Wye. The meeting takes place in the same room as the budget hearing.
The Missoula City Council takes a break, since it never meets on the fifth Monday of a month. However, some of its committees will be in session Wednesday, including the Conservation Committee at 9 a.m.; Plat Annexation and Zoning Committee at 10 a.m.; Budget Committee of the Whole at 11 a.m. to noon, 1 to 2 p.m. and 2:30 to 4:30 p.m.; and Public Works Committee from 2 to 2:30 p.m. The Subcommittee on Greenhouse Gas Reduction and Energy Conservation Study meets at noon Tuesday. All meetings take place in City Hall, 435 Ryman St.
The Missoula Transportation Technical Advisory Committee meets Thursday at 10 a.m. in the Missoula County Courthouse. Its agenda includes updates on the city's federal Congestion Mitigation and Air Quality funding, the 2002 Transportation Plan, River Road infrastructure changes and signal timing changes for the city's networked traffic lights. The committee meets in Courthouse Annex Room 201.