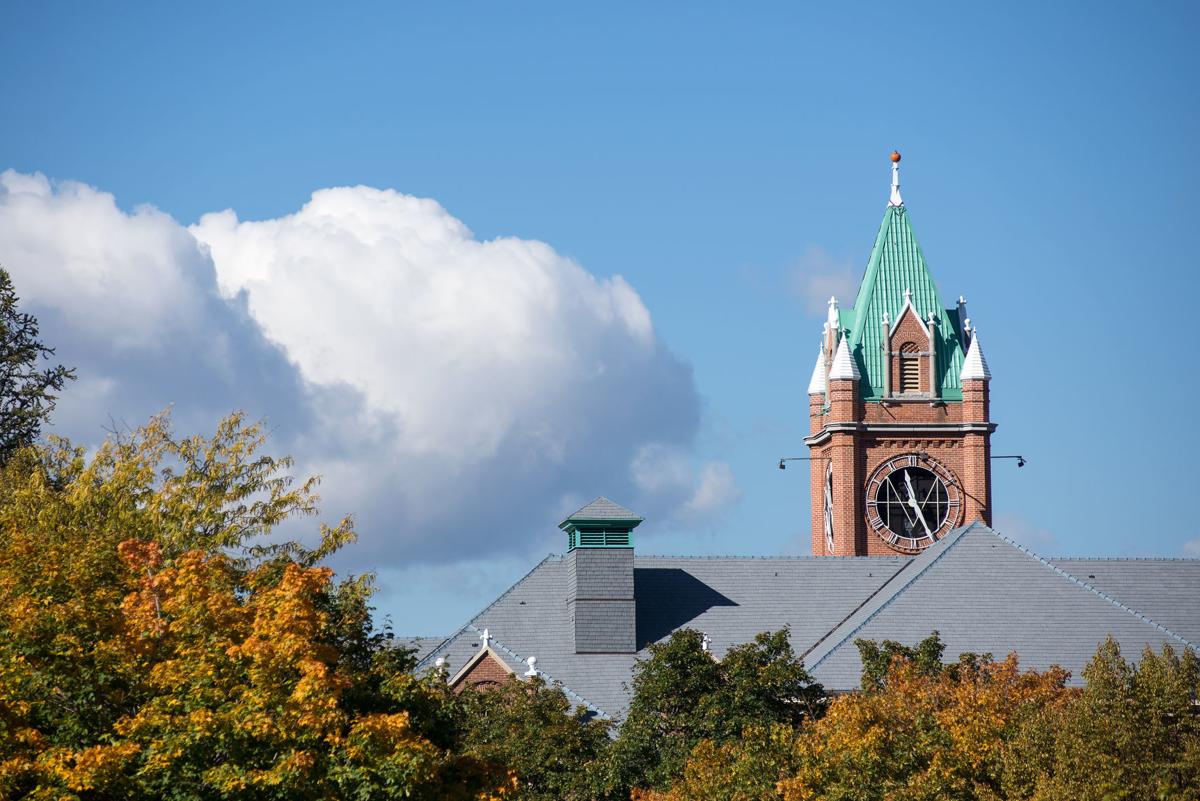 Here is my story from the weekend about concerns regarding oversight of the Greek system at the University of Montana.
The story comes out of a rape allegation — and felony charge by the Missoula County Attorney's Office — that involves members of the Greek community.
A handful of statements stood out to me in reporting the story, some included in the story, some omitted due to space. I'll highlight a couple of those here. I also couldn't include quotes from every person I talked with, and I'll share a few comments from a fraternity president at UM who reached out to me last month.
Jane Doe — the Missoulian typically doesn't name victims of sexual assault — wrote a letter to her chapter adviser. She had choice words about the state of affairs at UM and the administration's inaction in response to her case. Jon Krakauer wrote a book, "Missoula: Rape and the Justice System in a College Town," and Doe envisioned a subsequent publication.
"If we want a book, 'Missoula 2.0: Rape in a Greek System,' then we are on the right track," she said in the letter.
The dean of students at Montana State University offered insight on the Greek system. MSU in Bozeman has had serious problems with fraternities, and Dean Matthew Caires didn't shy away from talking about them, but he offered this perspective too.
"We see these groups as high risk and high reward," Caires said.
Some of the rewards come from the contributions Greek students make to the campus and wider community. The story noted students at UM received nine national awards in 2018, and I thought I would share details here.
Lacey Zinke, director of Fraternity and Sorority Involvement (FSI) at UM, offered three examples:
Delta Gamma: The Founders Award, Division 1 (Chapters up to 65 members)
The Founders Award recognizes collegiate chapters for reaching levels of excellence with outstanding programming by fostering high ideals of friendship among college women; promoting their educational and cultural interests; creating in them a true sense of social responsibility; and developing in them the best qualities of character.
Kappa Alpha Theta: Silver Kite Award for excellence in service, philanthropy, administration and scholarship.
Sigma Phi Epsilon: Donald C. McCleary Excellence in Member Development Award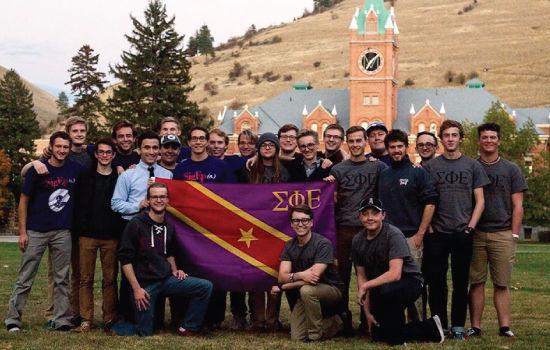 The Donald C. McCleary Excellence in Member Development Award recognizes chapters that are exercising a commitment to continuous development and provide unique and individualized opportunities focused in the five core areas of development programming: SigEp, Intellectual, Physical Health & Wellness, Leadership and Professional Development.
In order to be eligible, the chapter must:
Have a GPA above the all-campus average for the past year.
Have no university or fraternity sanctions for hazing activities during the past year.
Have proof of a written and implemented continuous development program.
Be in good financial standing with the national fraternity.
The award, an acrylic diamond on a base, is presented at the Carlson Leadership Academies each spring and honors Past Grand President and Order of the Golden Heart recipient Donald C. McCleary, Texas-Austin '71.
Isaac Maier, now former president of Sigma Nu, also had contacted me about the story before it ran. I wasn't able to include his comments in the pieces this weekend, but I thought I would share some of them here.
Maier said the worst thing chapters can do is try to sweep problems under the rug. "When you don't deal with it, it just makes it worse."
The story quoted an assessment report from the outgoing FSI director, Michael Hood. His report noted problems such as members trying to hide incidents, the heavy use of alcohol, and interference by alumni in conduct matters.
Maier said Hood "turned the Greek system upside down" by enforcing rules more strictly than they had been in the past — including some regulations he said his chapter didn't even know existed. He said the system was going unchecked prior to Hood, but Hood then took discipline to the other end of the spectrum. He also said others described Dean of Students Rhondie Voorhees to him as "completely un-understanding." (The administration asked Voorhees to leave UM last August, although she remains on the payroll and "in good standing" per HR.)
On the other hand, Maier said Zinke, the current FSI director, has been understanding in hearing out students.
Maier hasn't been keen on media coverage of the Greek system either: "Greek life is so looked down upon and sensationalized in the news and vilified, it's difficult to not worry about your chapter." He said people tend to focus on negative issues. "When people talk about Greek life, they're never talking about the philanthropy or things we do to improve our members' lives."
He attributes his own increase in motivation, "amazing friendships," and boosted social skills to his fraternity membership.
Currently at UM, direct oversight of the Greek system comes from Zinke in the Fraternity and Sorority Involvement office, and above her, Adrianne Donald, director of the University Center, and up to the vice provost for student success. Another UM official noted there is probably a dotted line from FSI to the director of student conduct as well.
Earlier this year, UM had posted the job descriptions for the vice provost and director of student conduct. Neither one of the position descriptions explicitly identified supervision of the Greek system, although they named many other areas of the campus. Provost Jon Harbor said the omissions were an "oversight."
This week, a friend said the contents of the story made her hair curl; she thought the problem of sexual assault had been more completely addressed. I've heard suggestions the Greek system should be totally shut down — and also heard comments similar to those Maier made, that a fraternity provided much-needed comfort and support at a time of life that felt lonely.
Chief of Staff Kelly Webster is working on a plan to help connect Bodnar with the Greek community. She noted the following in an email:
In partnership with the Fraternity and Sorority Involvement Director, I am in the process of building an engagement plan for President Bodnar to ensure he has a regular and proactive channel of communication with our Greek Life students, leaders, advisers and alumni. Our aim is for him to meet each semester with the groups that have a large role in influencing Greek Life culture.
The purpose of this on-going engagement is three-fold:
  •   to work with fraternities and sororities to build a supportive and safe environment for students
  •   to make very clear his expectations for behaviors that align with the University of Montana's commitment to a safe, inclusive and empowering campus
  •   to give the fraternities and sororities an opportunity to share the good work they are doing in the community and on campus
This engagement calendar will include opportunities for him to meet with the following groups, which we have come to understand are key groups in shaping Greek Life culture:
  •   Greek Life Alumni Task Force
  •   Greek Life students, e.g. at their orientations
These groups have standing meetings or conference calls, so I am working with Lacey Zinke to schedule times for the president to join each for a session on a semester-by-semester basis. For example, we are planning to have him meet with the chapter presidents this February.
In other business, the 2019 Montana Legislature has kicked off. We'll have a story soon about the legislative priorities of the Montana Office of the Commissioner of Higher Education and UM. In the meantime, though, reporter Holly Michels had this story about lawmakers making actual sausage. Perhaps they will break bread together at the end of the session as well.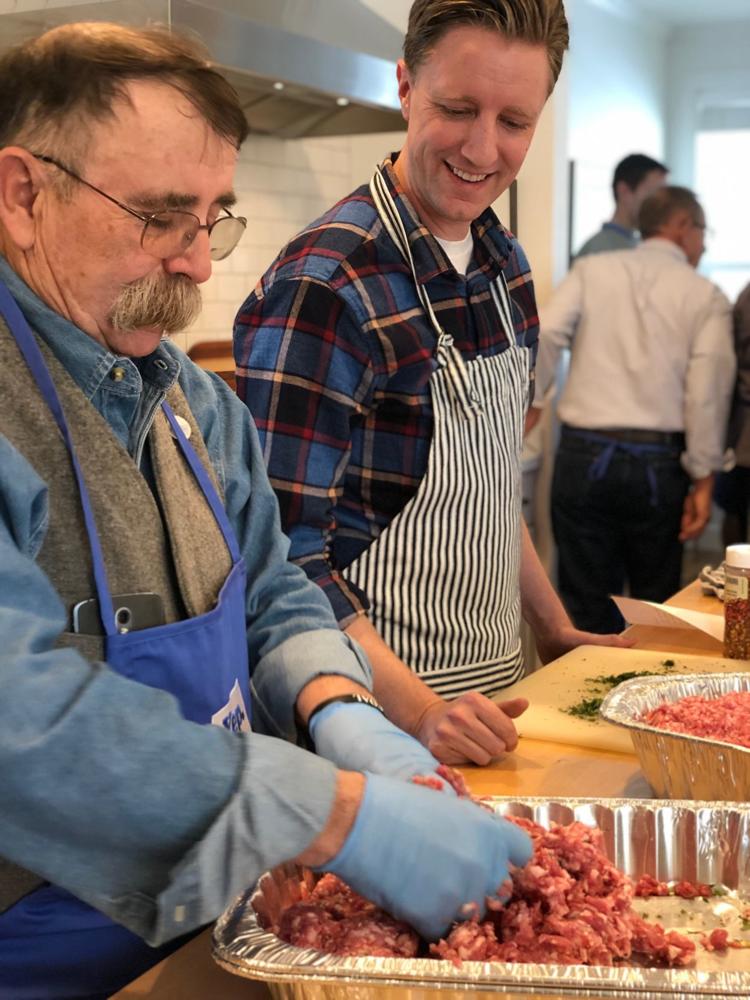 As per usual, straight from UM:
You sent me your first story idea in response to this newsletter. Thank you so much. Keep 'em coming, and thank you for reading.
Stay current on the University of Montana and other higher education news in Montana with the Missoulian's weekly email, Under the M. This newsletter will land in your email box on Tuesdays. Got a news tip? Want to hear more about something at UM? Missoula College? The Commissioner's Office? Shoot a note to keila.szpaller@missoulian.com. Thank you for reading, and please sign up here if you'd like to subscribe. 
Be the first to know
Get local news delivered to your inbox!