We faced a bit of a dilemma last Wednesday. Civil rights activist Cornel West's visit to Missoula was big news — big enough for a cover story in Thursday's paper. But that meant a "hard deadline" of 9 p.m. Wednesday, and the talk wasn't supposed to start until 7:30.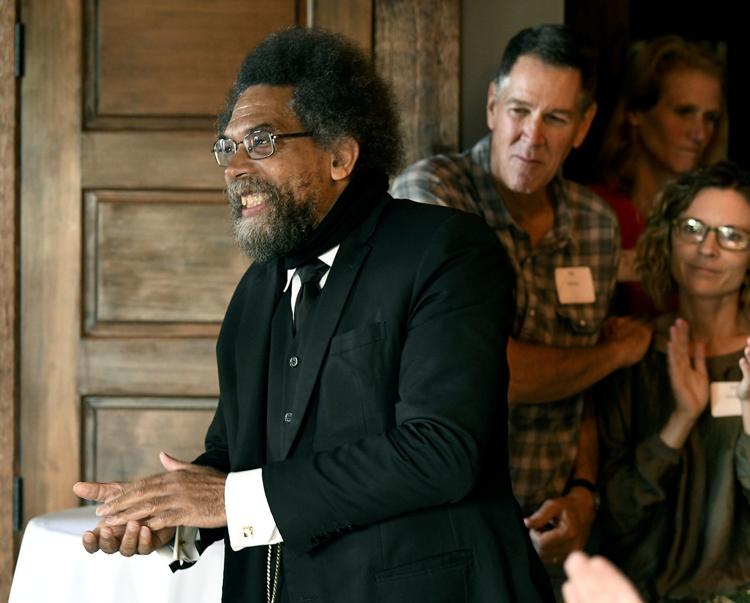 Rather than try to crank out a "here's what he said" story in 90 minutes, I planned out an article that explained the significance of West's visit for the Missoula community. That let me write out most of the story beforehand and learn about Missoula's African-American history — mainly from this fascinating Medium article by Greg Martin, and from speaking with UM Professor Tobin Miller Shearer.
Miller Shearer compared West's rhetoric to jazz music. I might use whitewater rafting or a roller coaster ride as my metaphor. I've never seen a speaker flit so quickly — or energetically — between wildly disparate topics as West did. You had to stay on your toes to keep up, but if you did, you were in for "a time," as West might say.
After he packed the Wilma on Wednesday, the rest of the week was pretty quiet for UM — even on Saturday, when the Griz handily beat the University of South Dakota in their first football game of the season. Photographer Ben Allan and I scraped hard for a story, and finally made our way to the busy-but-not-packed Press Box, whose manager told us that the home games really drive that place's business. When they play here, it's "beyond belief packed."
The football team's win wasn't this week's only big story for Griz athletics. The women's cross country team placed second at the Clash of the Inland Northwest in Washington. UM's Beatrix Frissell came first, while June Eastwood came seventh — and made history by becoming the first male-to-female transgender runner to compete in an NCAA Division I cross-country race.
"Initially with the men's team when I was out then it was very overwhelmingly positive and they treated it as 'you do you'," she told my colleague Kyle Hansen. "I definitely feel like the women's team has welcomed me with open arms and have been so compassionate and caring and have treated me just like any other girl on the team."
On the dryer but crucial topic of UM finance, the administration is confident that a debt restructuring will free up millions of dollars for renovations, campus construction and student programming — but declined to specify exactly where they'll spend it. And on Tuesday, 60 to 70 employees — mostly adjunct faculty — didn't get their paychecks on time. Definitely not a good start to the school year. See Wednesday's paper for that story — and stay tuned to see if those employees get their paychecks by the end of this week, as UM promised.
Thanks for reading. Hope you're enjoying this last blast of summer warmth.
Stay current on the University of Montana and other higher education news in Montana with the Missoulian's weekly email, Under the M. This newsletter will land in your email box mostly on Tuesdays. Got a news tip? Want to hear more about something at UM? Missoula College? The Commissioner's Office? Shoot a note to patrick.reilly@missoulian.com. Thank you for reading, and please sign up here if you'd like to subscribe.