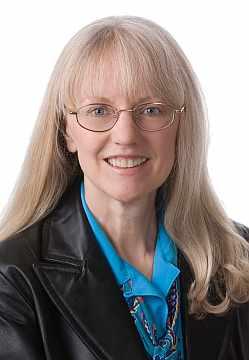 Even though she's never held public office before, Carol Minjares cites her work with the local Republican Party organization and the exposure to numerous candidates and political races as main reasons she decided to run for the state legislature in House District 96.
She's running against another newcomer, Steve Eschenbacher, in the Republican primary June 6.
Minjares works as in-house legal counsel for Edulog and Logisys, a software company that employs some 300 people. As a proposal writer she's dealt with a lot of government bids putting her in touch with "different governmental styles and (shuffling) a lot of government paper work."
"If it ain't broke don't fix it," Minjares said when asked about her basic political philosophy. "I do believe in fiscal responsibility."
Minjares is disturbed about the amount of money the last legislature spent "based on a cyclical type revenue from oil and gas and high corporate tax revenues right now that I know is not going to last."
Referring to what she called the up-and-down, boom-and-bust nature of such revenue, Minjares said she's worried that the state will - down the road - be stuck with a huge budget deficit.
"They approved over $800 million in new spending annually last year, and it's only the beginning," Minjares said. If tax revenues go down, she added, "we're going to end up having to cut, having to raise taxes."
She wants money put away for a rainy day or invested in university research and development for the future "because that pays such good returns." She also thinks some of the current excess revenues should be returned to taxpayers in the form of property tax relief, income tax relief, or both.
Minjares had thought about running before but didn't think her employers would allow her the time off to campaign and, if elected, to spend the necessary time serving. But when she finally broached the question she found they were highly supportive.
"I've been supporting other candidates, I've been around other candidates, I was going to meetings with candidate and kind of wishing I could get in there and do what they were doing," Minjares noted. "It's been fun. The people I've met, it's just great. Working with the legislative campaign committee and the other candidates is sort of like a school class."
Being around all of that, she "kind of picked up the bug." But what pushed her over the edge was the additional funding given to public schools, something she'd feel better about if she could gauge results.
"We can spend more money but we will never really know whether it's making a difference in student achievement because of the way the tests are set up," Minjares said. After researching what other states are doing in terms of testing, she wants to see adjustments made in No Child Left Behind to create better assessment of results.
Minjares also is concerned about workers compensation insurance rates and ongoing insolvency problems with the Old Fund.
"We're the eighth highest in the country (for workers comp rates)," Minjares said. "There are states like Oregon that improved their position. I think we should look to see how they did it because it will improve their business scene immensely. New companies are coming into Oregon because their workers comp rates went down."
Through contact with voters Minjares has heard elderly people say they are worried about being taxed out of their homes. Other constituents still voice opposition to a sales tax. Those with children talk about education concerns.
"A lot of them seem to be pretty happy with the way things are now," she added.
So why should people vote for her?
"I'll work hard," Minjares said. "I'll work hard to get elected in November. I'm out there listing to people. I've been all over the district. I'm a good listener, I'm a good multitasker. I'm experienced with laws and piles and piles of reading and disseminating and analyzing information.
"I'll work hard for the taxpayer."
NEXT: Michele Reinhart, Democrat running in House District 97.
Be the first to know
Get local news delivered to your inbox!