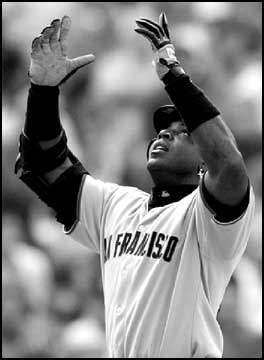 Al Geesey just keeps getting better with age.
The 78-year-young kegler pounded the hole with 12 straight strikes in the opening game of the Tuesday Seniors at Liberty Lanes to register his inaugural 300 game, the fourth at Liberty this year.
He also turned in games of 161 and 202 for a 663 series.
But it's already been quite a season for Geesey. He shot 692 to win the senior singles at the Missoula City Tournament, where he closed out a 723 series with a 277 game to also power his way to the A Doubles title with Kyle Kisse with a 1407 total.
The 98th American Bowling Congress Championships Tournament is approaching the third month of competition in Billings and this weekend marks the opening of the Men's State Tournament in Missoula.
The Hall of Fame banquet, which kicks off the annual event, will be held at the Grant Creek Inn Friday night.
This year's inductees are Edward Campbell of Billings, Jim Jensen of Lavina, Ron Knuckey of Butte, Bert Lee of Miles City and James Roberts of Libby.
The team event will be held at Westside Lanes. Liberty Lanes will host doubles and singles each weekend until May 19.
A pair of Spokane bowlers who have competed extensively in Montana fared well recently in competition at the National Tournament at MetraPark.
Rob Cline opened his singles set with 10 straight strikes for a 288 game and continued to pound the pocket to total games of 233 and 246 for 767, 24 sticks back of leader Michael Hoffman of Verona, Wis., and good for eighth spot.
Mike Sampson of Billings now stands 29th with a 741 series.
Bob Hanson posted 705 in singles, 684 in doubles and 673 in team event to climb into a tie for 33rd in Regular All Events, a category where Arnie Diaz could have been high on the ladder except for a less than spectacular 590 series in the team event.
Diaz, the house pro at Westside Lanes, turned in consistent sets of 704 and 705 in doubles and singles to stand 89th with 1999. He is the only Montana bowler thus far listed in the top 100.
Blain Schaff of Billings holds down fourth in the Classified Singles division with a 224 game anchoring a 646 series, while Kelly Boeckel fell 11 spots to 25th with a 618 series.
In Classified Doubles, Ken Wylie and Alan Richard of Wolf Point stand fourth with 1207, while in the Classified Team event Sysco of Billings continued to hold down the fourth spot with 2783.
Harvest States of Shelby moved into 12th with 2704, while Charging Horse Casino of Lame Deer claimed a tie with LBM of Lewistown with 2693.
At the beginning of this week there had been 21 perfect games registered in this year's tournament. That matches the total accumulated for the entire 2001 tournament in Reno, Nev.
It took 52 days of competition before the inaugural 800 series was turned in. Right-hander Dennis Knepper of Belleville, Ill., opened the Regular Doubles event with a 227 game, before connecting for a 300. He followed with a 279 game for 806.
Last Saturday's effort at Liberty Lanes to raise money to buy snow machines for Search and Rescue met with success. Organized to honor the four local men who were killed in an avalanche in the Twin Creek drainage, the bowling benefit and auction raised more than $900, enough to purchase one machine, according to Liberty Lanes manager Dave Evans.
The records continue to fall at Lucky Strike Lanes in Ronan. Lisa Jennison contributed games of 249, 254 and 246 recently totaling a 749 series to shatter the series mark (704) established by her sister about four years ago.
It's just the second 700 shot by a woman at Ronan since the business was established in 1960, according to Tim Corbett.
May the bowling gods continue to be increasingly generous.
| LEAGUE BOWLING RESULTS |
NFL League - Collie Griffiths 242; Brent Sperry 644.
M&M League - Men: Ron Cole 234-653; Jaci Hostettler 206-542.
Tuesday Seniors - Men: Bill Lyle 231; Al Geesey 604. Women: Bertha Croghan 217; Martha Ferkovich 565.
Tuesday Commercial - Larry Sorenson 274; Steve Nelson 667.
Tuesday Swingers - Lettie Henderson 211; Terry Perkins 542.
Wednesday a.m. Coffee - Mary Ann Murk 190-528.
Wednesday Seniors - Men: Dick Moore 212; Howard Jordan 567. Women: Claudia Pratt 192; Sue Jordan 501.
Grizzly Football League - Men: Jeff Marso 263; Brian Harmon 674. Women: Kathy Munson 190-462.
Liberty Belles - Carrie McDougall 234; Jeanie Peak 594.
Garden City Scratch - Men: Mark Ziegler 290; Scott Dickson. Women: Brandy Finch 279-965.
Thursday Mixed - Men: John Batt Jr. 245-684. Women: Mary Porter 224-620.
Friday Seniors - Men: Norm Laughlin 243; Fred Rush 597. Women: Patty Wood 187-518.
Rockin' Bowlers - Men: Dan Evangeline 246-680. Women: Brandy Finch 227-657.
Slots of Fun - Men: Brad Rykowski 264-637; Rita Tate 186-532.
Five Valleys Bowl
Budweiser Open: Women: Maryann Robison 226-764. Men: Mike Richardson 264-913.
Bar league: Men: Brad fix 258; Brent Nokleby 658.
Tuesday mixed: Women: Marge Lerback 183; Anissa Gabrielson 461. Men: Paul Vetos 279; Gene Salomon 646.
Five Valleys Series: Women: Irma Wester 195-486; Men: Allen Hotsinpiller224; John Brewer 573.
Hellgate women: Sherie Hand 214. Ruth Bittner 510.
Wednesday construction: Men: Aaron Harshbarger 254-602.
Thursday odds: Women: Sue DePuyott 201; Lorranie Evans 558.
Friday AM Coffee: women: Rae Jean Johnson 185; Irene Madelko 493.
5 Valley mixed: women: Tessa Knudson 191; Rosie Johnson 464. Men: Vince Saccheri 226-622.
Be the first to know
Get local news delivered to your inbox!