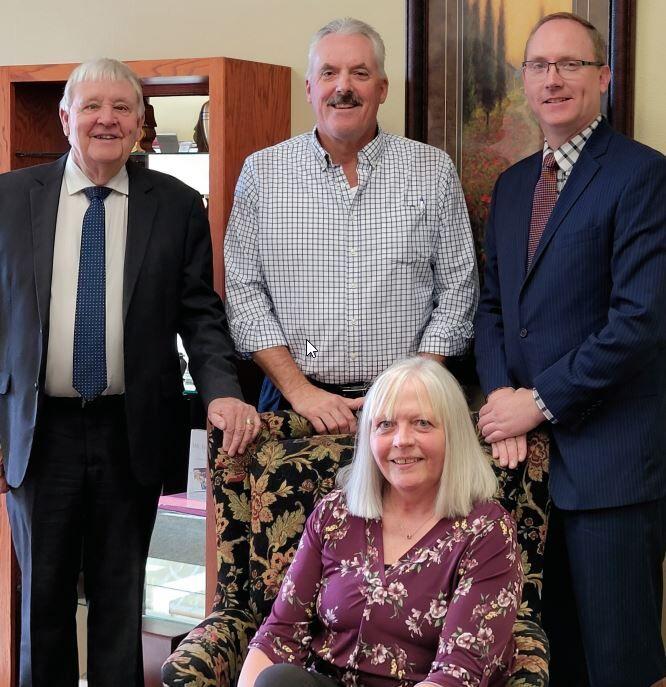 In an era of online shopping, banking and even tele-health, more and more Missoulians are looking for online solutions for all aspects of life, and now death.
Previously known as Cremation and Burial Society of the Rockies, Just Cremation Montana has recently rebranded to better reflect the focus of their business. Tyson Moore, licensed funeral director and general manager, says, "Our focus is to serve families with dignity and respect, while offering a simplified approach to making cremation arrangements. We realize that not every family needs our help in planning and arranging services for a loved one. Some families, just want cremation."
With this in mind, the rebrand to Just Cremation Montana was developed. Families preferring in-person arrangements with a licensed funeral director are always welcome to do so. The Just Cremation Montana office is open Monday-Friday, offering in person care. For families that are out of town or perhaps uncomfortable walking into the office, Just Cremation Montana now offers an online arrangement option, still with a personal touch.
"Families can do as much of the arrangement as they desire, online. If they want to begin with providing information for death certificates or shop for urns, they can do that. If they want to sign all the required documents and pay for services, they now have the ability to do so", says Deb Koprivica, officer manager.
Moore comments, "while we are adding a simplified approach, families will continue to have personal interaction with our caring staff. Our licensed funeral directors reach out to all families on the phone regardless of how the arrangement will be made. Families need to know their loved is safe and being well cared for. Online arrangements are a tool offering value and convenience for families but cannot replace personal care and interaction." Just Cremation Montana currently offers individuals the ability to complete arrangements online only for those needing assistance at the time of death. Those wanting to plan for the future can begin the process online and finish with the caring team at Just Cremation Montana.
Owner, Rick Evans, has been part of the Missoula community for over 40 years. "We have helped many individuals, wanting to make sure their family or friends aren't burdened with making decisions at the time of their death, by planning ahead for that time. Folks can have everything in place, all decisions made and services paid for," says Evans. "What a gift you can give, to have everything ready for that difficult time of need."
Evans continues, "Our goal is the continuation of professional, caring service in a different way. Technology has brought us a long way. I would have never thought that the day would come that we could provide an option for families online. We care about our community and will continue to offer as many options as we can."